Devashis Mitra
Posted: May 29, 2020 12:00:00 AM ADT
Category: Faculty Highlights , Alumni , Students
---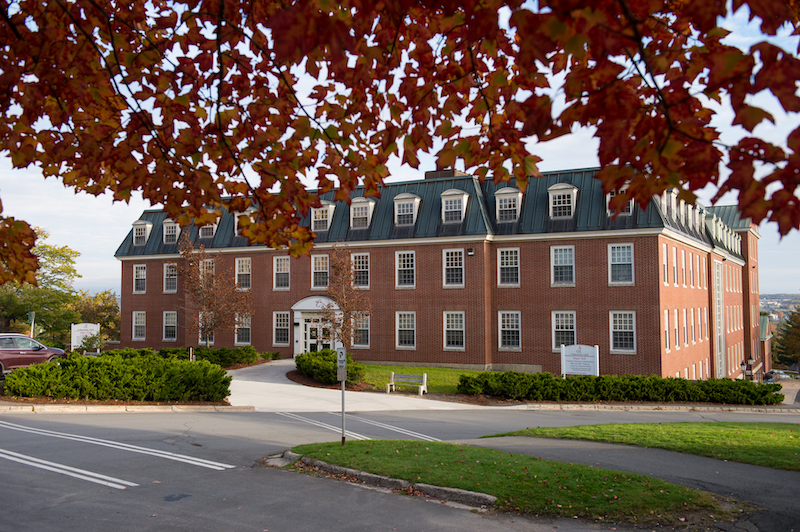 ---
Congratulations to the class of 2020 and welcome to UNB's alumni family! While we were not able to watch you cross the stage in your cap and gowns, your friends and professors in the Faculty of Management are celebrating with you in spirit. Your graduation happened during a time when much of our lives have been disrupted because of COVID-19, but please know that my colleagues and I at UNB have faith that, together with the knowledge and skills you have gained at UNB, your resilience,...
---
Liz Lemon-Mitchell
Posted: February 5, 2020 12:00:00 AM AST
Category: Students , Alumni , Programs
---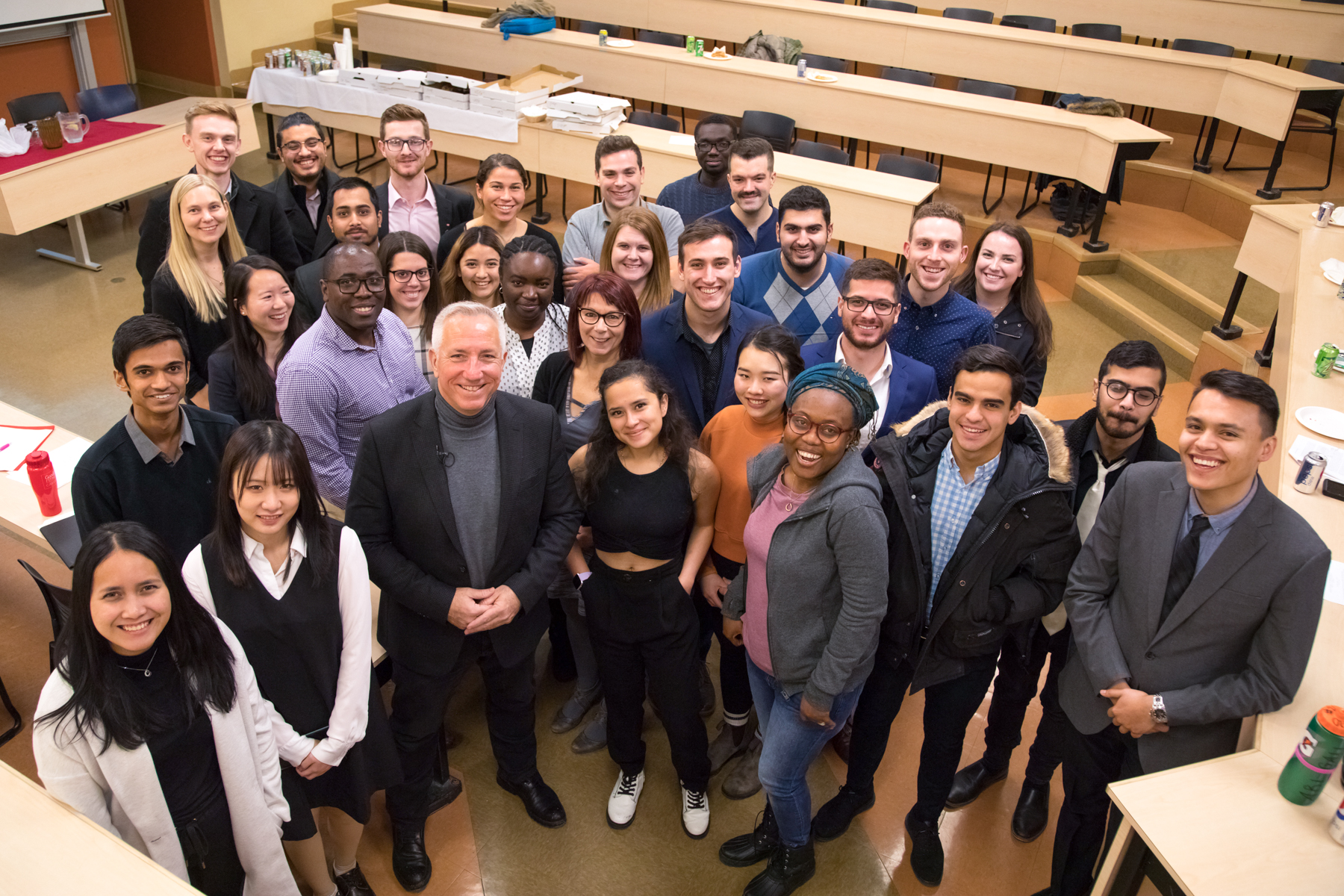 ---
Business professors in UNB's faculty of management often assign case studies in their courses to challenge students to think of how they would use their knowledge and skills to solve business problems. This year, students taking the Strategic Management and Student Investment Fund classes were assigned two Harvard Business Case Studies, OTE: Managing in Times of Crisis (Parts A and B), about the challenges faced by Michael Tsamaz when he became Chair and CEO of the Hellenic...
---
Kelly Anderson
Posted: January 7, 2020 12:00:00 AM AST
Category: Alumni
---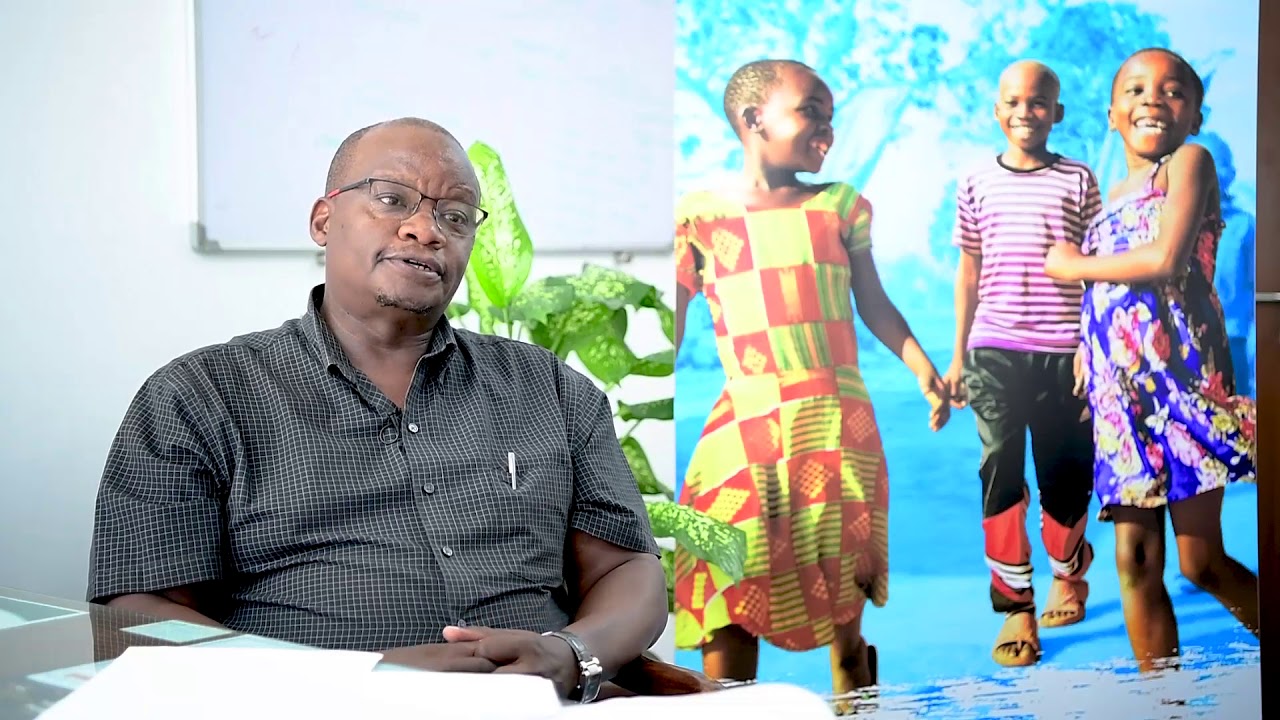 ---
James Gitau ('87,'89) has never been one to shy away from a challenge. In 1982, Kenya was embroiled in an attempted coup, which led to the indefinite closure of the sole University of Nairobi. James' high school advised students who could afford it to seek further studies abroad. He was given a list of potential universities in Canada, the U.K and the U.S:  James and his family chose to apply to Canadian Universities. Based on his 'A" levels examination...
---
Business Faculty
Posted: November 29, 2019 12:00:00 AM AST
Category: Alumni Highlights , Alumni
---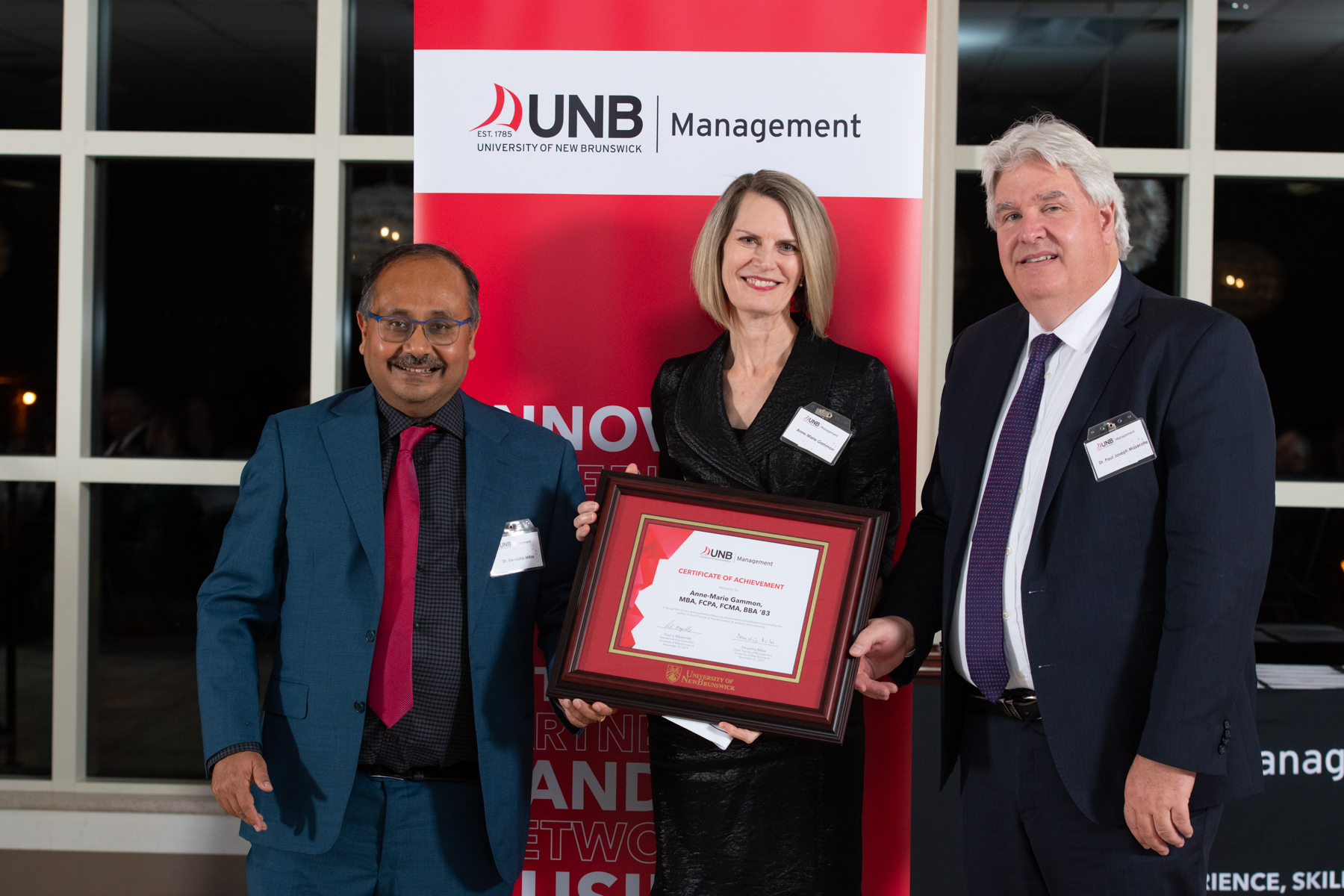 ---
The Faculty of Management held its annual Awards Dinner on November 21, 2019 to recognize students and alumni who have done extraordinary work. In addition to celebrating over 150 students who earned scholarships, awards and Dean's List recognition, two alumni were given Certificates of Achievement for their contribution and achievements.  Anne-Marie Gammon (BBA'83) is the inaugural President & Chief Executive Officer of CPA Atlantic School of Business. Bringing over 25 years of senior...
---
Liz Lemon-Mitchell
Posted: October 8, 2019 12:00:00 AM ADT
Category: Alumni Highlights , Programs , Alumni
---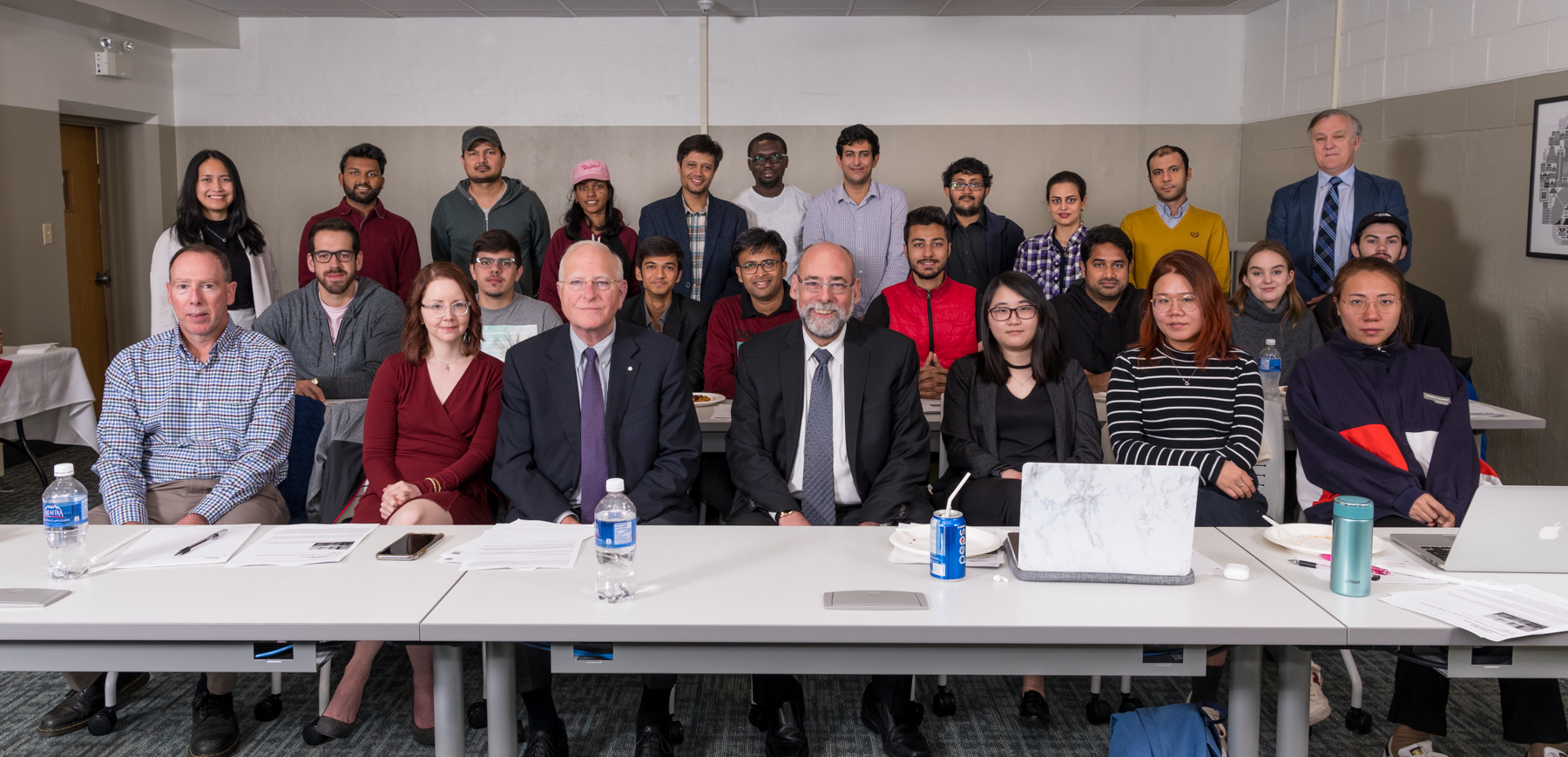 ---
When they graduate with business degrees, students bring specialized knowledge and technical skills to the workplace. For those starting careers in the finance and investment industry, one of the biggest challenges they will face is finding new clients and keeping them. This week, finance students got advice from an expert on how to identify who their clients were and how to communicate effectively with them. Paul Owens (BBA '72), Deputy Superintendent of Pensions for the Government of...
---
Liz Lemon-Mitchell
Posted: September 6, 2019 10:00:00 AM ADT
Category: Alumni
---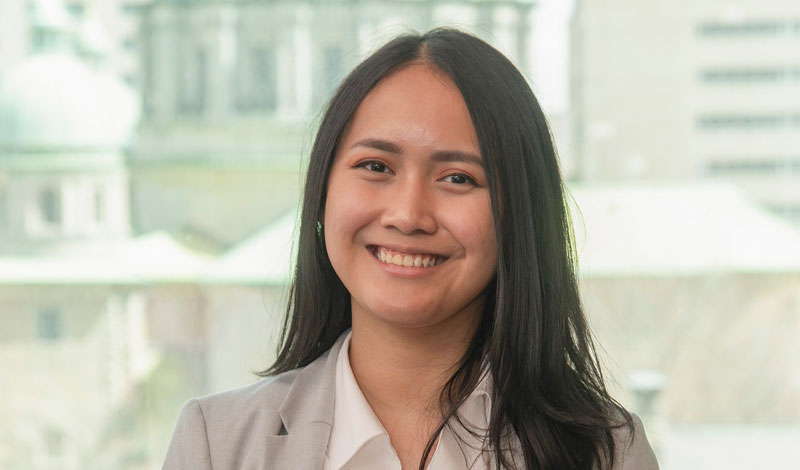 ---
Just a few years ago, Ruthfi Azzahra moved to Fredericton from Jakarta, Indonesia, with the goal of going to university and finding a career in investments. After this summer, she is pretty close to reaching that goal. For the past four months, she has been immersed in the industry through a Co-op placement with PSP Investments. Based in Montreal, Quebec, PSP Investments is one of Canada's largest pension investment managers with over $160 billion of net assets under management. Azzahra...
---
Liz Lemon-Mitchell
Posted: June 20, 2019 12:00:00 PM ADT
---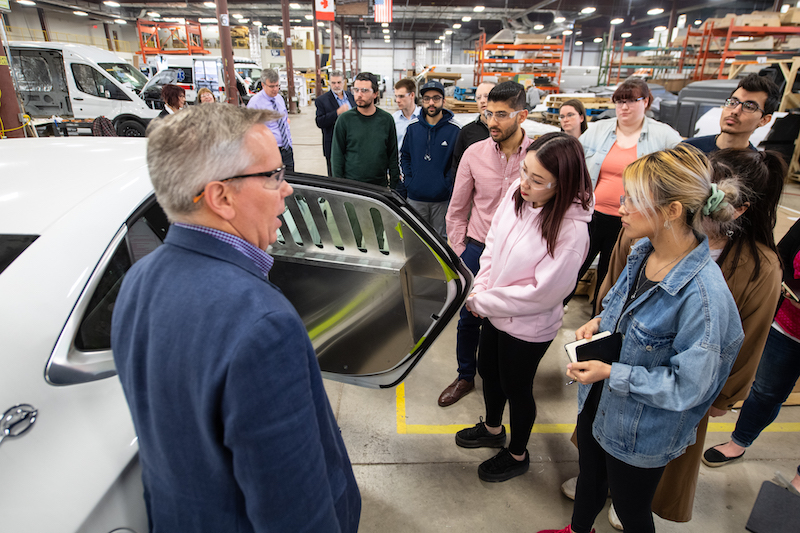 ---
What are you doing with your business degree? We're always asking that question of our alumni. Here are just some of the answers: our alumni are managing accounts, investment portfolios and technologies; leading start-ups, projects and teams; and running training facilities, schools and other non-profits. In a recent vision and strategic planning exercise members of the Faculty of Business Administration spent time reflecting on these answers and thinking about how UNB's programs...
---
Kelly Anderson
Posted: May 20, 2019 12:00:00 AM ADT
Category: Alumni
---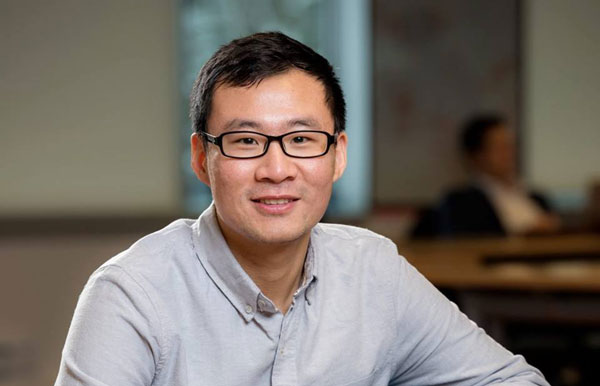 ---
Jay Yang (BBA'16, MBA'18) is a prime example of why recruiting international students is a good growth strategy for New Brunswick. After working in a plywood export company in China, Jay decided to study in Shanghai, where he ran into a teacher from Montreal who had spent time in Oromocto. He encouraged Jay to apply to UNB for a business degree program, and Jay ended up traveling around the world to little-known New Brunswick. While studying for his BBA on the Fredericton campus,...
---
Alumni News
Posted: February 27, 2019 12:00:00 AM AST
Category: Alumni Highlights , Programs , Alumni
---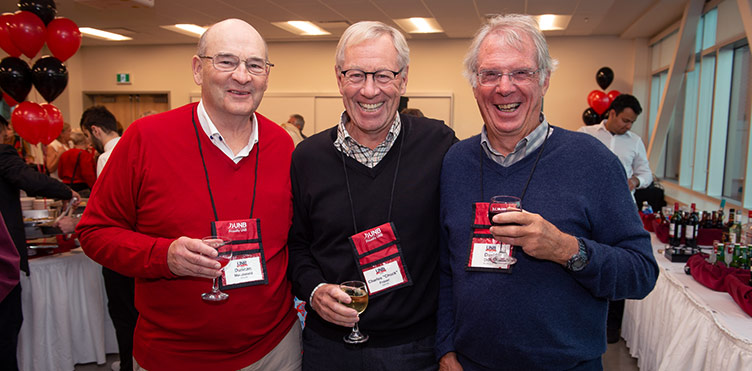 ---
The faculty of business administration at UNB Fredericton has a new investment fund program thanks to Charles 'Chuck' Fraser (BBA'68).The retired wealth manager returned to UNB to celebrate his 50th reunion at Homecoming 2018. After visiting with dean of business administration, Dev Mitra, and meeting fourth-year BBA student Herbert Bempah, he was intrigued with the faculty's strengths in entrepreneurship and finance and wondered how he could give back to the university that...
---
Ideas with Impact
Posted: February 26, 2016 4:00:00 AM AST
Category: Alumni , Programs , Students
---
Ensuring that police officers have the right skills and competencies to deal with public threats and attacks is a critical aspect of training and officers need up-to-date training in this area now more than ever. But with the high price of advanced training and increased financial pressure on police departments across North America, the training that officers require is not always accessible or affordable. Split Second Training Systems, a new training software program developed by a graduate...
---
Ideas with Impact
Posted: December 11, 2014 4:00:00 AM AST
Category: Alumni
---
In August, 1990 Dr. Ng Pock Too was named CEO of Sembawang Engineering Group, a large Singapore Government owned offshore engineering company. He remembers his first day on the job well: it was the same day that Saddam Hussein invaded Kuwait and seized their oil fields in the Persian Gulf which would disrupt the world supply lines for oil. Sembawang had 23 Singapore engineers working on an oil production platform in the Persian Gulf located in Iranian waters, on a contract to provide upgrade...
---