Student Investment Fund prepares student for new position
Author: Faculty of Management
Posted on Jul 12, 2023
Category: Student Investment Fund , Alumni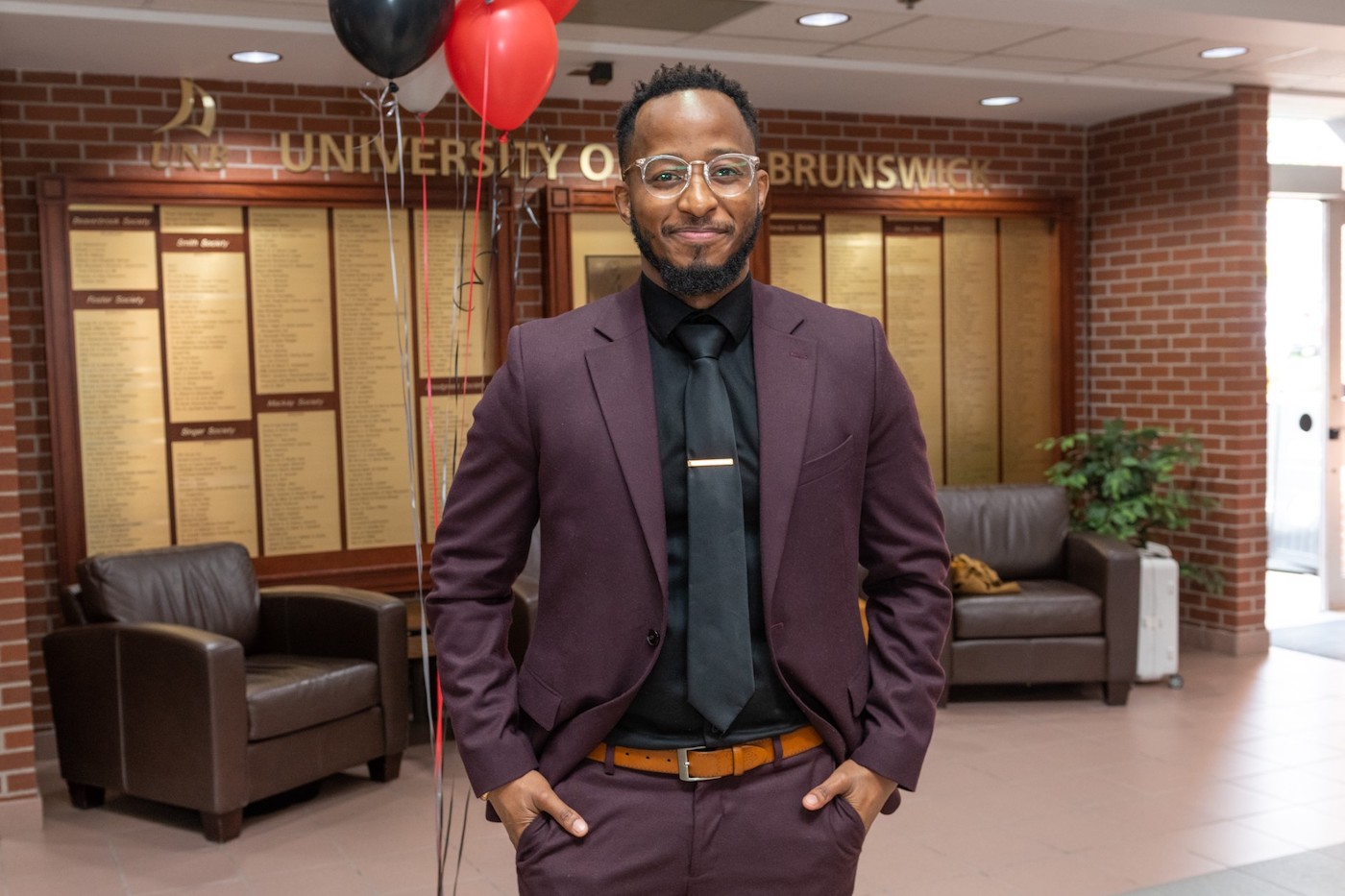 ---
Refiloe "Caleb" Letele achieved a major goal when he graduated from UNB. He came all the way from South Africa to complete the MBA in the faculty of management in hopes it would lead to opportunities in the finance industry. When he graduated last May he went directly into the role of new business development manager with Mackenzie Investments and attributes much of his success in obtaining this role to the Student Investment Fund (SIF) course.
The SIF course provides hands on investment learning by having students manage a fund worth $13 million. While the MBA program helped him develop solid management and teamwork skills, Letele says the SIF class helped him understand capital markets and the portfolio management industry, and conduct equity research. It also immersed him in the CFA Level 1 study path which propelled him and his classmates to compete in the CFA Research Challenge.
"This remarkable opportunity allowed me to showcase my skills in front of seasoned industry professionals," said Letele. "This helped me land a position at one of Canada's top-tier asset management firms, Mackenzie Investments."  
In his new role with Mackenzie Investments, Letele relies on the knowledge and skills he gained through the SIF class to review portfolio profiles and monitor market and fund performance to support dealers and brokers on the front line of Mackenzie's sales division.
"It is great to see Caleb secure a job that directly ties to the content of the SIF course," said Don Wishart, Director of the Centre for Financial Studies, and SIF instructor.
Photo: Since graduating from the MBA at the University of New Brunswick's faculty of management, Refiloe "Caleb" Letele has been with Mackenzie Investments as a business development manager.
Learn more about UNB's Student Investment Fund.
For more information, contact Liz Lemon-Mitchell.