A Life in Service to Vulnerable Children
Author: Kelly Anderson
Posted on Jan 7, 2020
Category: Alumni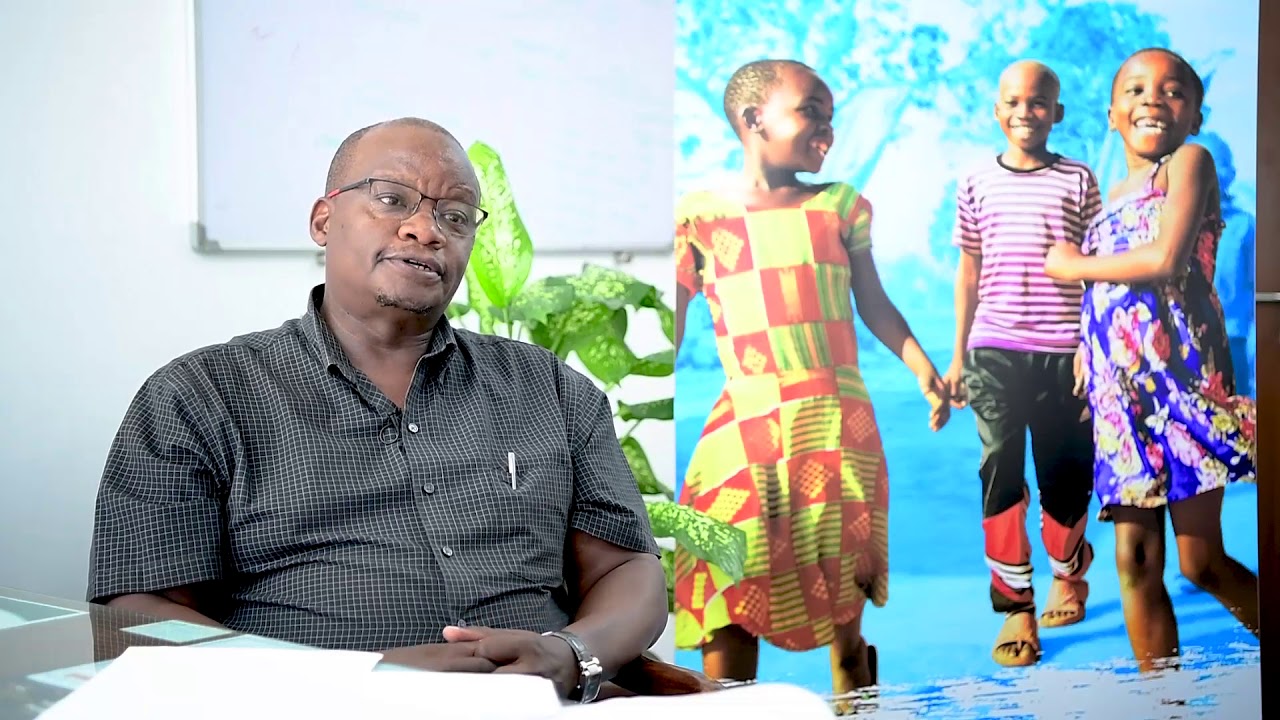 ---
James Gitau (BBA'87,MA'89) has never been one to shy away from a challenge.
In 1982, Kenya was embroiled in an attempted coup, which led to the indefinite closure of the sole University of Nairobi. James' high school advised students who could afford it to seek further studies abroad. He was given a list of potential universities in Canada, the U.K and the U.S:  James and his family chose to apply to Canadian Universities.
Based on his 'A" levels examination results, he was accepted to four Universities and he chose UNB because it was affordable and the oldest university in Canada, "so it had to be good."
Having never before taken an international flight, James embarked by himself on a journey to the other side of the globe. He laughs when he remembers his flight from London to Montreal. "I saw on my boarding pass that we will take off from London at 12pm and to arrive in Montreal at 1pm, so I thought it was an easy one-hour flight. When we were well past that time and still over the ocean, I asked my seatmate where we were going! I did not realise that I was 'losing time' going west!" 
After switching airports in Montreal, he boarded a small plane to Fredericton and remembers landing close to 10pm. "It was August 1983 and I was amazed that it was still light out this late at night," he recalls.
He had no accommodation arranged so he made his way to the Lord Beaverbrook hotel and checked in, even though it gobbled up a huge chunk of his monthly allowance. He asked the clerk where to meet young people and was directed to a local disco where, in the typical outgoing manner that was part of his culture, he said hello to strangers and made friends with some other African students there. Luckily, then took him under their wing until James was settled with a place to live.
James loved his classes and finished the BBA program in just three years. He was awarded a scholarship that allowed him to go on to complete an MA in Economics from UNB as well. "I really loved and enjoyed studying at UNB," he says.
After graduation, James returned home to his child who had been patiently waiting while he was studying in Canada. He was immediately recruited by Price Waterhouse as a Financial Management Consultant. He rose through the ranks to take on a Senior Management Consultant role serving East and Central Africa, all the while growing his family in Nairobi with two more children.
After almost five years, James applied to the United Nations system and was hired by UNICEF – a move that would spark an impressive career of making a difference in the lives of children around the world.
He began as a Finance Officer based in Nairobi for three years and later as an Operations Officer in Somalia. In his three years in this challenging role (since Somalia didn't have a recognized government) he managed all aspects of Operations in the field offices. In spite of continuing insecurity and political instability he succeeded in ensuring delivery of substantial cash as well as emergency and rehabilitation supplies to affected populations in the Northeast and Central Region of Somalia.
His next role was with the UNICEF Gambia Country Office, as the Operations Officer. In 2003 he was promoted to Chief of Operations, first for Northern Sudan and next for the southern part of that country and then to UNICEF Ethiopia as Deputy Representative, Operations. As part of the senior leadership team, he was responsible for providing strategic direction for all operational management aspects. "My role included overseeing administration, finance, IT systems, HR, procurement, security – any of the operations that supported delivery of UNICEF's programs."
Then came an even bigger promotion: Deputy Representative for the UNICEF India Country Office, with a staffing structure of over 500 and an annual budget of $150 million USD dollars. "India is the biggest UNICEF country programme in the world, and many people relied on me to do a good job," James says.
In his six years in India, James provided overall strategic direction in planning, management and delivery of all operational, in-country fundraising as well as private-sector engagement for the UNICEF India Country Office to fulfill its mandate of promoting the rights and wellbeing of every child. "I believe my strength is in translating on-the-ground operations into real results," James says. "It was challenging and exciting because we were constantly innovating to stay relevant."
During this time, he also took on the challenge of going back to school, this time at the University of Cambridge to study strategic leadership and executive coaching. He's even traveled to UNICEF headquarters in New York to help develop policies that make working in different environments easier. 
Now the Deputy Representative, Operations for UNICEF Tanzania, James finds himself working both at the grass roots level and at high government levels.
As he plans for his early retirement in 2020 from a life of service, James is looking back on his career.
"Helping to make a difference with children who are vulnerable from day one is very rewarding. I'm proud of working with great people and a diverse group of dedicated staff members to maximize impact for a maximum number of children."
"I came to UNB as a young boy for knowledge. I learned how to analyze companies and think about alternative solutions. I returned to Africa with skills that filled a gap and served me throughout my career. UNB provided me with the foundation to be focused on getting results and taught me how to explore, think critically and be innovative. I'll always have a soft spot in my heart for UNB."