Faculty of Management student receives Frank H. Sobey Award for Excellence in Business Studies
Author: Faculty of Management
Posted on May 24, 2022
Category: Student Highlights , Students , Alumni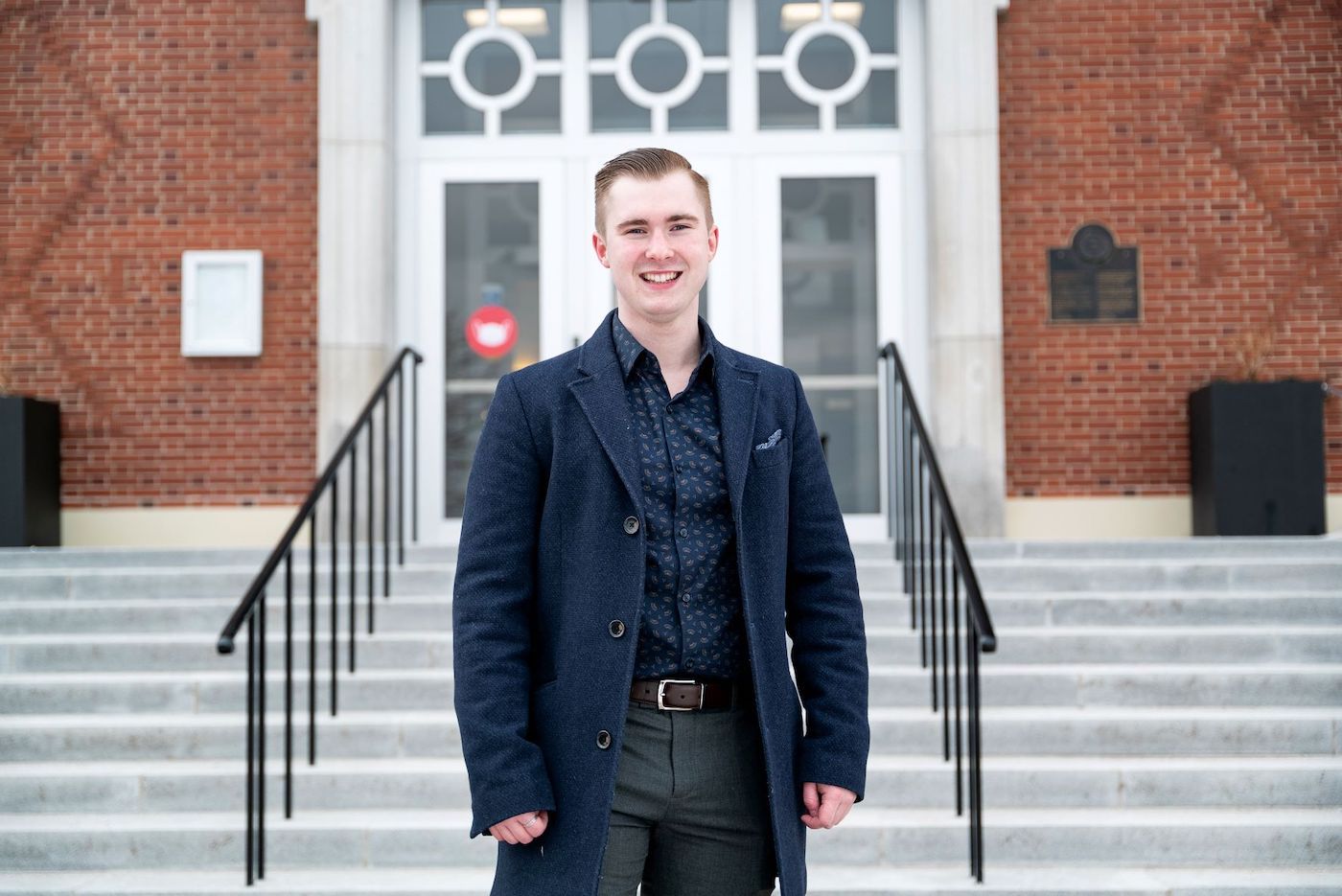 ---
Logan Geraghty finished his final year of UNB's BBA program with honours in accounting and finance and a $35,000 scholarship. He was one of nine students in Atlantic Canada to receive the prestigious Frank H. Sobey Award for Excellence in Business Studies this year.
The Frank H. Sobey Awards for Excellence in Business Studies presents awards of $35,000 each. All full-time business students attending Atlantic universities are eligible for consideration. Deans of the business schools at each university nominate candidates based on entrepreneurship, supporting the communities in which they live and work, and their employment experience.
It is easy to understand why the Sobey Foundation chose to award Geraghty. During his time at UNB's faculty of management, he combined his passion for entrepreneurship and financial literacy to create a business called Rocket Trade, which aims to educate individuals on financial literacy and bridge the gap between intermediate and beginner investors.
He got the idea for the start-up during his first year of the BBA program at UNB's faculty of management when he opened a trading account.
"The thought of growing my money passively intrigued me. As I dove deeper and learned that you can make an active income by day trading, I quickly learned that many of the education programs out there were scams and were looking to take advantage of unaware investors. That's where Rocket Trade came in."
The information he lacked when he first began trading ultimately led him to the biggest lesson he teaches today: "Don't trade something that has no reason to be increasing in value."
"While this began as my venture into teaching how to actively trade on the market, it soon became much bigger than that."
"We are beginning to roll out more information surrounding financial literacy in the form of budgeting, money management, and passive income."
Geraghty pitched the plan for Rocket Trade to Enactus Canada and won two years in a row at regional competitions. In addition to promoting financial literacy, his start-up Geraghty is benefiting students beyond the region.
"We have been able to hire our web developers out of Lebanon and pay them a fair wage while they use the experience to complete their computer science degrees."
In addition to launching Rocket Trade, Geraghty has sharpened his financial skills by taking the Student Investment Fund course this year and is preparing for the CFA Level One exam in August. After graduation, he plans to continue growing and expanding Rocket Trade while also exploring a new venture to aid in the battle of saving coral reefs. This new endeavor will involve aqua culturing at-risk coral species and propagating them to combat their extinction.
Photo: Logan Geraghty is one of nine students in Atlantic Canada who received the $35,000 Frank. H. Sobey Award for Excellence in Business Studies in 2021-2022.
Learn more about UNB's faculty of management.
For more information contact Liz Lemon-Mitchell.