Introducing the Centre for Financial Studies interim Program Officer
Author: Faculty of Management
Posted on Oct 26, 2020
Category: Student Investment Fund , Alumni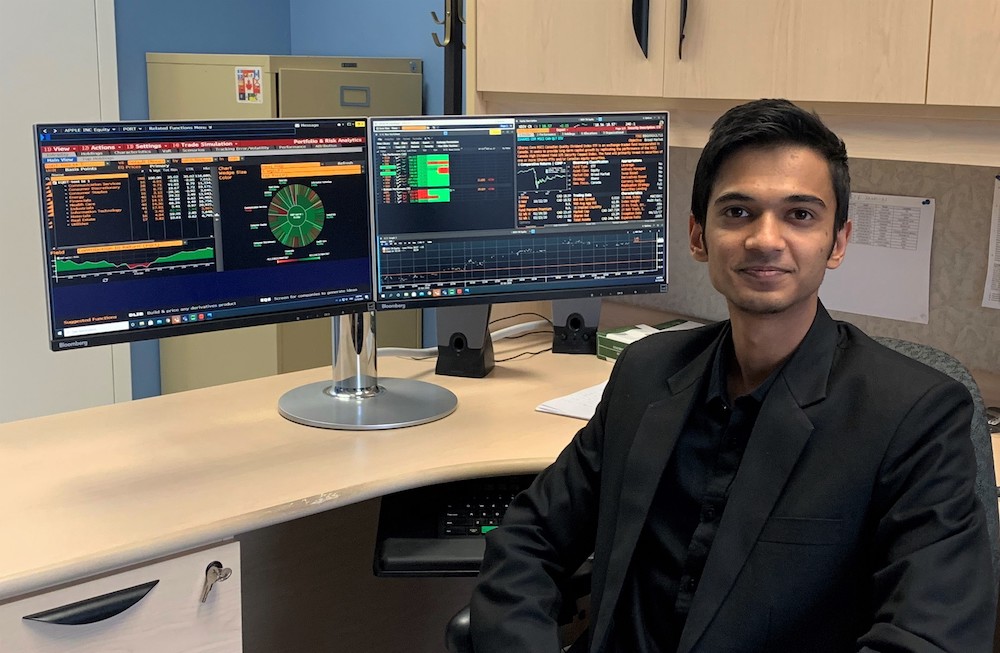 ---
The Centre for Financial Studies has a new interim Program Officer! Harsh Jain, a brand new alumnus of UNB's Master in Quantitative Investment Management program, has been filling this role since September.
During his program at UNB, Jain opted to complete the Student Investment Fund for his course electives and competed in the Ben Graham Centre's Stock Selection Competition, as well as the global Chicago Quantitative Alliance (CQA) Challenge. (Of note, his team placed 8th among 35 teams around the world in the CQA Challenge.) Additionally, he served as the student representative in UNB's Investments Committee and completed a research project on active versus passive investment strategies.
After completing the course work for the MQIM program, Jain completed his capstone project as a Quant Analyst Intern at Vestcor where he helped in devising a model to extract public and private risk factor exposures within private real estate and private equity investments.
Before coming to UNB, Jain completed an Integrated BBA-MBA at Jindal University's Global Business School in India, so he brings valuable international perspectives to the SIF.
In his new role, Jain will work closely with the Centre for Financial Studies and faculty of management to enhance the experiential aspect of the SIF and focus on providing students with more opportunities to learn and grow.
Jain replaces Keagan Marcus, the former Program Officer with the Centre for Financial Studies, who accepted a new position in industry. "Keagan was a superb Program Officer and though we will miss him, we're happy excited about his new opportunities," said Don Wishart, Director of the Centre. "We're very fortunate that Harsh agreed to join the Centre in this role."
Anyone interested in contacting Jain to discuss potential guest speakers can reach him via email at harsh.jain@unb.ca or phone (506-447-3474).
Photo: Harsh Jain (MQIM '20) is the new interim Program Office with the Centre for Financial Studies.