UNB's Faculty of Management International Graduate Internship Program
Author: Faculty of Management
Posted on Sep 22, 2021
Category: Programs , Faculty Highlights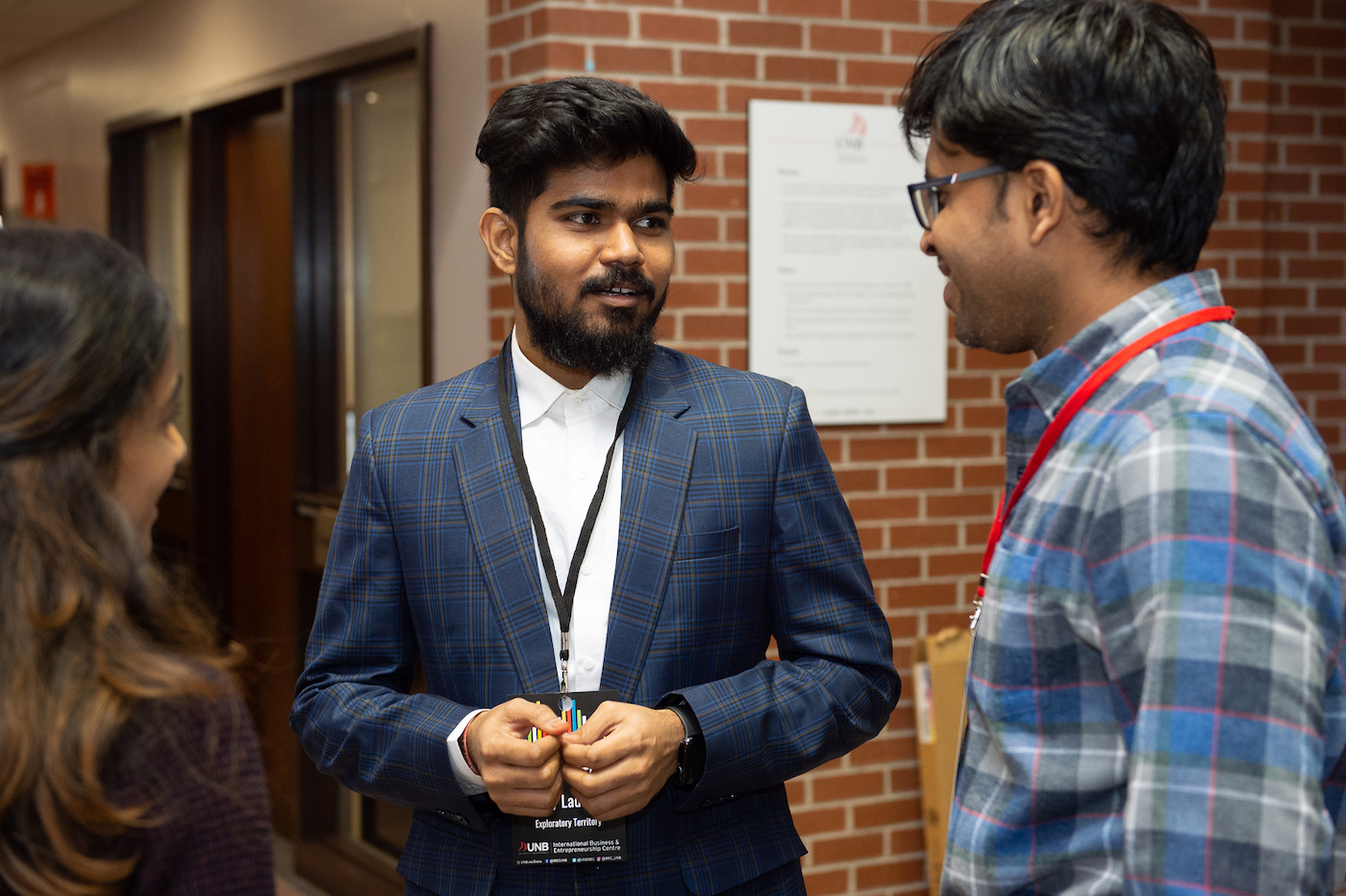 ---
New Brunswick employers in high-growth sectors looking to hire top talent may be eligible for up to 75 percent wage subsidy thanks to UNB's Faculty of Management International Graduate Internship Program being launched this term.
International students pursuing graduate studies in business at UNB bring a wealth of experience with them and, in some cases, multiple degrees. Many would like to stay in the province after graduating but have to leave if they can't find employment.
UNB's
faculty of management
partnered with the
Office of Experiential Education
and
Planet Hatch
, and secured funding through
New Brunswick's Department of Post-Secondary Education, training and Labour
to increase retention of international students in New Brunswick and develop a highly-skilled pipeline of business managers capable of driving growth and innovation within the computer, information technology, cybersecurity, data analytics and digital health and digital energy sectors.
The new internship program provides work-integrated learning opportunities for students completing the MBA and Master of Quantitative Investment Management programs with UNB's faculty of management. These students will also participate in the Future of Work Skills Program coordinated through Fredericton's Planet Hatch, which will help them develop entrepreneurial skills valued by employers in high-growth sectors.
In addition to benefiting from wage subsidies, eligible employers participating in the program gain access to highly skilled students who bring with them extensive international business experience and professional capabilities.  
Interested employers within the sectors noted above are invited to discuss opportunities to participate in the program with
Darcy Crowe
, Experiential Learning Coordinator in the faculty of management.
Photo: UNB's Faculty of Management International Graduate Internship Program makes it easier for employers in New Brunswick's high-growth sector to hire top talent while reducing barriers to employment for highly skilled international graduate students.