Launching, growing and investing in businesses – this specialization has you covered
Author: Faculty of Management
Posted on Jan 26, 2021
Category: Programs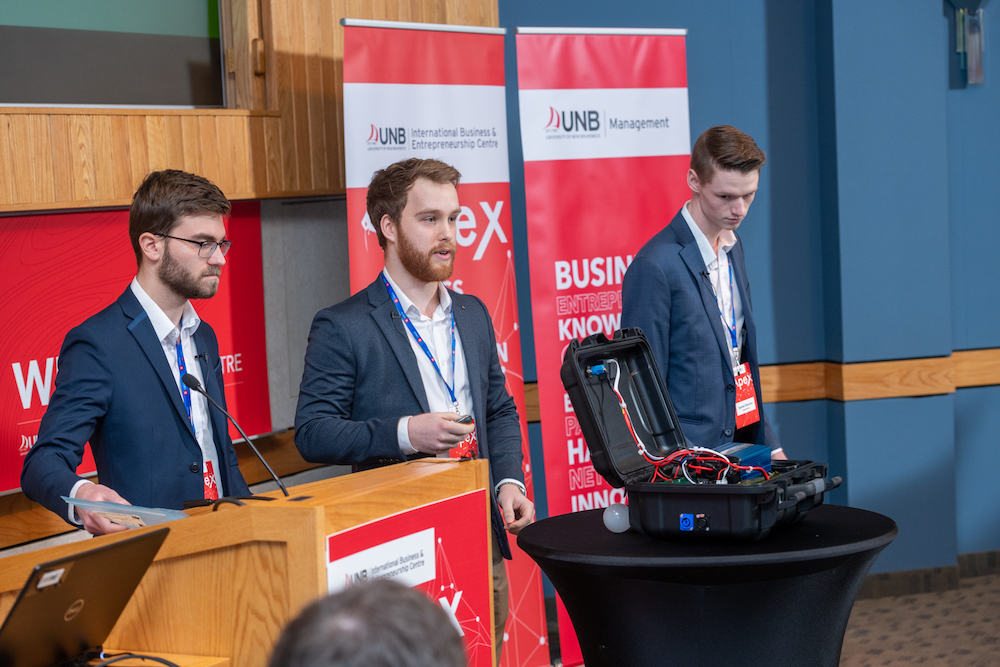 ---
UNB Fredericton's MBA concentration in entrepreneurship has been renamed "Venture Commercialization, Scaling and Investment". While this is certainly a mouthful, professors in the entrepreneurship area in the faculty of management agree the new name more accurately reflects the learning experience students have in this specialization. It also describes the well-rounded skill set students bring to the work force.
When the faculty launched this area of specialization in 2008 the focus was on launching businesses. Through the series of entrepreneurship courses in this program students learn how to conduct market research, validate business ideas, write business plans, produce financial models and launch start-ups. These courses combine theory with hands-on experience by partnering students with local entrepreneurs and inventors who have great ideas and inventions, but not necessarily the knowledge and skills to commercialize them.
Since the concentration launched, the faculty has added additional courses that focus on aspects of entrepreneurship beyond the founder experience. The Venture Scaling course teaches students how to grow or scale ventures; and the Entrepreneurial Finance course gives students a peek at the venture capital side of entrepreneurship, the other side of the coin.
The
Venture Assessment
course launched in 2015, taught in partnership with the
New Brunswick Innovation Foundation
, immerses students into the world of venture capitalism by teaching them how to do due diligence in assessing whether start-ups are ready for investment. They work side by side with NIBF venture analysts as they review start-ups in their portfolio of funding applicants. The recently established
Fraser Student Venture Fund
augments this experience by providing student analysts their own fund through which they can invest in early-stage start-ups.
The new name of the specialization- Venture Commercialization, Scaling and Investment – reflects all three areas of experience the concentration now provides, start-up, scaling and venture capital investment.
"The concentration is a natural fit for students interested in launching start-ups, scaling existing businesses or private equity," said Martin Wielemaker, the faculty's associate dean of strategic initiatives and professor of entrepreneurship. "It also provides a well-rounded set of skills that is valuable in business settings where you're managing projects, starting new projects or launching new products."
MBA student Umut Karabacak says the program "… emphasizes versatility, broad vision, and creativity which are skills students will be able to use wherever their career path takes take them."
PHOTO:
Both inside the classroom and out, UNB business students have opportunities to combine academic and experiential learning to sharpen their entrepreneurial skills. Here, students pitch their business ideas in the annual APEX business plan competition hosted by the faculty of management's International Business and Entrepreneurship Centre (IBEC).
Learn more about our
MBA with Concentration in Commercialization, Scaling and Investment
.
For more information about this story, contact
Liz Lemon-Mitchell
.