Industry Expert to Pass on Knowledge and Connections to SIF students
Author: Liz Lemon-Mitchell
Posted on Sep 6, 2019
Category: Faculty , Programs , Student Investment Fund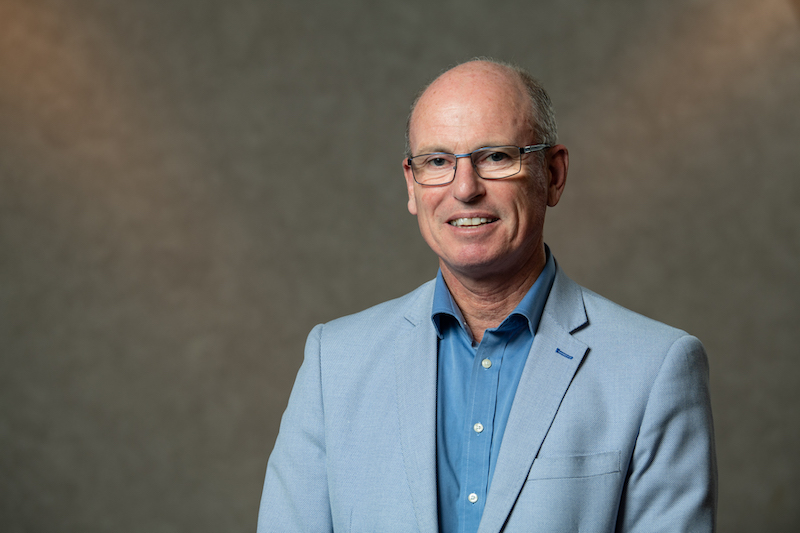 ---
Finance students in the faculty of management at the University of New Brunswick will have access to a wealth of industry experience and professional connections with the new director of the Centre for Financial Studies, Don Wishart.
Wishart is president of Seamark Asset Management Ltd., a Halifax based investment management firm, and brings 25 years of investment management experience to the position.
Before beginning his position as director earlier this year, Wishart had been involved with the Centre as Executive-in-Residence. In that capacity he has mentored many of UNB's Student Investment Fund students and provided valued support and advice to staff.
In his new role with the Centre, he will lead the development of the SIF program to help equip future leaders with the appropriate knowledge and skills to overcome challenges within the investment industry. He will also be fundraising for the CFS to help its operations become sustainable and to support the ongoing development of UNB's finance programs.
Keagan Marcus, Program Officer with the Centre, says that because Don has lived through 25 years of highs and lows in the industry he has valuable on-the-ground knowledge to share with students.
"From trading on the floor to algorithmic trading to quantitative trading, he has lived through it all. It's one thing to read about these changes in a text book, but working with someone who's done it will make a big difference for students at UNB," says Marcus. "He knows so many key players in the industry. If he's not one degree of separation from industry leaders, he's no more than two!"
Dr. Devashis Mitra, dean of the faculty, says, "Don is a compassionate individual, who holds students' interests very close to his heart. Having someone with his experience willing to pass his knowledge on to our students is very exciting."
Don graduated from Mount Allison in 1979 with a BComm after which he earned CMA and CFA accreditations in 1983 and 1986. He began his career as a Management Trainee and Accounting Systems Analyst at NBTel, moving rapidly up the ranks of the company, and its parent Bruncor, and serving as both its Treasurer and Comptroller before becoming general manager of its equipment leasing subsidiary. He left Bruncor to establish companies in equipment leasing and information technology, before joining SEAMARK in 2002. He has held a variety of senior roles at SEAMARK including CFO and COO when it was publicly traded.
Don serves on a variety of committees and boards for charitable groups: he is a member of the investment committee of the IWK Hospital Foundation, director of the charitable organization, Chalice Canada, a member of the Financial Executives Institute's pension committee; and a member of Finance Committee at Oakfield Golf Club.
In the past he has been a director of companies in the equipment leasing, semiconductor, and real estate industries, and the Pension Investment Association of Canada. His greatest joy as a volunteer was in 1994 when he led the construction and initial operation of the Imperial Theatre in Saint John, NB; he also created a Foundation to support the theatre and led a successful effort to raise its first 2 million dollars. Earlier in 2019 he received the CFA Society of Atlantic Canada's Terry Milne award, which is presented annually to an individual for his/her extraordinary contributions as a volunteer either in his/her profession or community. 
Wishart's office is located in Singer Hall, Room 352. You can contact him via email at Don.Wishart@unb.ca.