Ed Bowes
Posted: July 20, 2020 3:00:00 PM ADT
Category: Alumni
---
The Hon. David F. Hurley (LLB '75) | 29 January 1950 to 15 July 2020 The UNB Faculty of Law is saddened to hear of the passing of The Hon. David F. Hurley, sitting Justice of the Supreme Court of Newfoundland and Labrador. Justice Hurley graduated with his Bachelor of Arts in 1971 from Memorial University in his native Newfoundland. In 1975, he received his Bachelor of Laws from UNB, before being called to the Bar of Newfoundland and Labrador one year later. He graduated with his...
---
Ed Bowes
Posted: July 3, 2020 9:55:00 AM ADT
Category: Alumni
---
Krista J. MacKay, QC (LLB '95) was appointed justice of the Provincial Court of Prince Edward Island, becoming the second woman to hold this position. In this role, Justice MacKay presides over provincial court cases in her hometown of Summerside. Prior to her appointment, Justice MacKay had a successful career in private practise with Taylor McLellan (1995 – 1999) and Cox & Palmer (2001 – 2015). In 2015, she joined the public sector, practising family and criminal law with...
---
Ed Bowes
Posted: February 7, 2020 11:00:00 AM AST
Category: Research , Faculty , Alumni
---
The UNB Law Journal has released Volume 70, which explores the forum topic Perils of Pipelines, Riddles of Resources. The centrepiece of this edition is Elizabeth May's 2019 Viscount Bennett Memorial lecture titled, 1.5 To Stay Alive: How we Find Hope and Honesty in Dangerous Times. May explores the potentially devastating realities of climate change and discusses the need to unify and act now if we are to continue as a species. "Come with me. We have got solar panels to put...
---
Ed Bowes
Posted: December 16, 2019 11:00:00 AM AST
Category: Alumni
---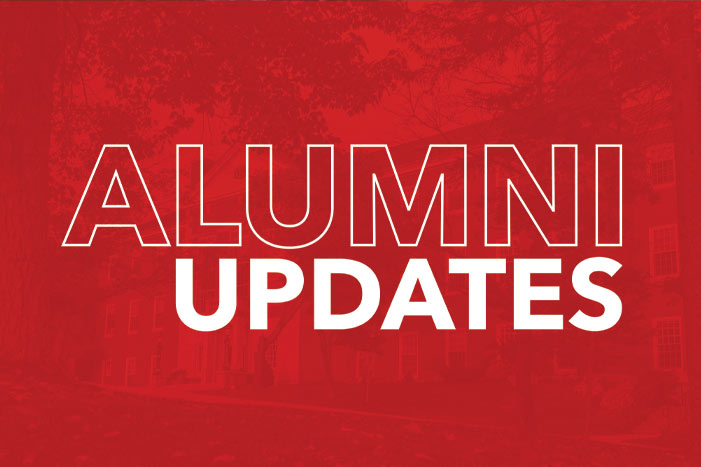 ---
It has been a busy few months for UNB Law Alumni with Queen's Counsel appointments, distinguished awards and even a knighthood! 2019 Queen's Counsel appointments On December 9, 2019, five UNB Law Alumni received Queen's Counsel designations in recognition of their high level of personal and professional integrity, and for their outstanding contributions to the legal profession. Cynthia Jeanne Benson, QC (LLB '91) Donna L. MacEwen, QC (LLB '89) Matthew M....
---
Ed Bowes
Posted: December 6, 2019 3:00:00 PM AST
Category: Students , Faculty , Alumni
---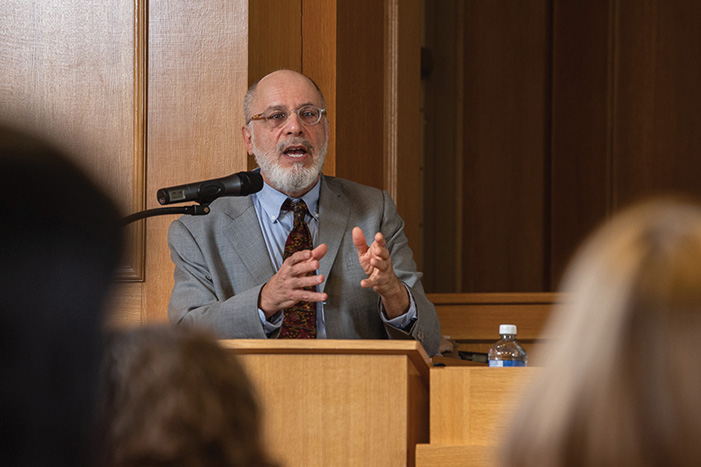 ---
The Mary Louise Lynch Room was at capacity as Professor Bruce Ziff of the University of Alberta Faculty of Law presented the twenty-fifth installment of the Ivan C. Rand Memorial Lecture Series. Professor Ziff's lecture, Environmental Protection and the Abject Failures of the Common Law, focused on the state of legal protections for the environment prior to the extensive legislative reforms that emerged in the late 1960s and early 1970s. Environmental Protection and the Abject Failures...
---
Matt Poirier
Posted: November 27, 2017 12:00:00 AM AST
---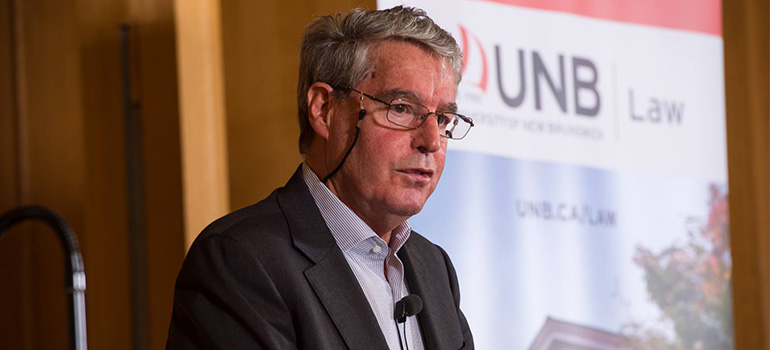 ---
Since 1975, UNB Faculty of Law has been proud to bring some of the nation's brightest legal minds to Fredericton to give a lecture on a topic that is close to them. On October 26 of this year, Dennis Edney QC came to the give the 2017 Viscount Bennett Memorial Lecture, titled "The Rule of Law in an Age of Fear". As its title would suggest, his lecture focused on the growing support for anti-democratic and intolerant ideologies of fear around the world and the threat that...
---