Ed Bowes
Posted: August 12, 2021 9:00:00 AM ADT
---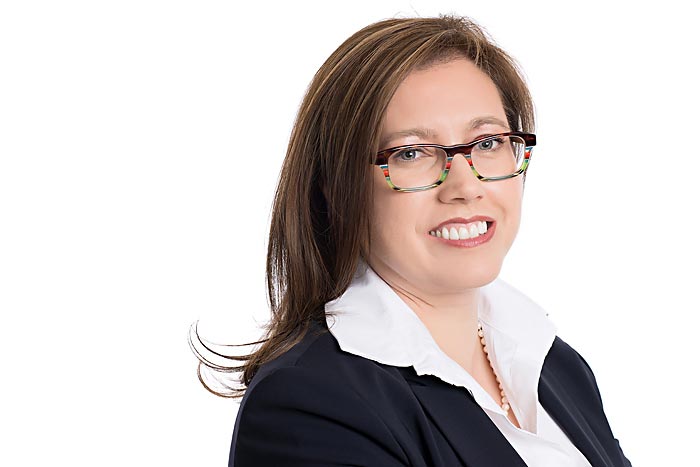 ---
Professor Kerri Froc has received a research grant of $18,850 through the CBA's Law for the Future Fund for the project, Establishing the foundation for pay transparency legislation in New Brunswick. The project is a partnership between Prof. Froc and the NB Coalition for Pay Equity—a group of individuals and organizations that pursues and ensures the realization of the right to pay equity and to just conditions of work for women. Much of the project will focus on developing model...
---
Ed Bowes
Posted: August 4, 2020 2:00:00 PM ADT
---
Professor Kerri Froc's research into Canadian federalism was recently published in Vickers, Grace and Collier's, Handbook on Gender, Diversity and Federalism. Professor Froc's chapter, Reproducing the masculine, neoliberal state: Canadian federalism doctrine and the judicial deregulation of reproductive technologies, examines the gendered workings of Canadian federalism. According to Froc, there is a considerable lack of gender analysis in Canadian federalism jurisprudence....
---
Ed Bowes
Posted: March 5, 2020 11:00:00 AM AST
Category: Research
---
---
On February 28, 2020, the Supreme Court of Canada ruled that an action could proceed against Nevsun Resources Ltd., a Canadian mining company operating in Eritrea, for breaches of customary international law because, unlike treaty law, customary international law is automatically part of Canadian law. In this case, three Eritrean workers now living in Canada allege that they were forced to work at a mine owned by the Canadian corporation, and were allegedly subjected to violent, cruel,...
---
Ed Bowes
Posted: February 12, 2020 9:00:00 AM AST
Category: Faculty , Students , Research
---
Dr. Allan C. Hutchinson, professor of law at York University's Osgoode Hall Law School, delivered the forty-first edition of the Viscount Bennett Memorial Lecture on January 30. Nearly 100 were in attendance as Hutchinson explored the regulatory challenges of cryptocurrency in his talk, The New Crypto World: Governance on The Margins. What is cryptocurrency? Dr. Hutchinson describes cryptocurrency as a borderless, decentralized/distributed digital currency. It is self-regulating...
---
Ed Bowes
Posted: February 7, 2020 11:00:00 AM AST
Category: Research , Faculty , Alumni
---
The UNB Law Journal has released Volume 70, which explores the forum topic Perils of Pipelines, Riddles of Resources. The centrepiece of this edition is Elizabeth May's 2019 Viscount Bennett Memorial lecture titled, 1.5 To Stay Alive: How we Find Hope and Honesty in Dangerous Times. May explores the potentially devastating realities of climate change and discusses the need to unify and act now if we are to continue as a species. "Come with me. We have got solar panels to put...
---
Matt Poirier
Posted: December 12, 2017 12:00:00 AM AST
---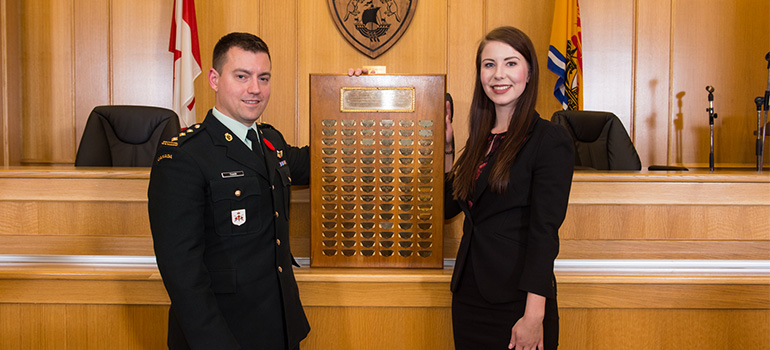 ---
On November 8th, the top four oral advocates from the previous year's Legal Research and Advocacy class paired off against each other in the William Henry Harrison Moot, arguing a criminal appeal concerning that most Canadian of topics: hockey fights. Both groups put in a lot of work to prepare for the moot and argued their cases valiantly before the bench of 3 judges, but in the end the team of Tanisha Connelly and Chad Thain won their appeal over Christopher Goodridge and Michael...
---
UNB Law
Posted: December 4, 2017 12:00:00 AM AST
---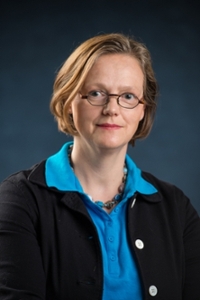 ---
UNB Law professor Jula Hughes was awarded a Partnership Development Grant from the Social Sciences and Humanities Research Council (SSHRC) of Canada as principal investigator. The grant was awarded as part of the SSHRC's November 2016 Competition Awards. Grants provided through the Partnership Program help support research partnerships in social sciences and humanities. Responding to the crisis of Missing and Murdered Indigenous Women, Professor Hughes is partnering with the New...
---
UNB Law
Posted: November 7, 2017 12:00:00 AM AST
Category: Research
---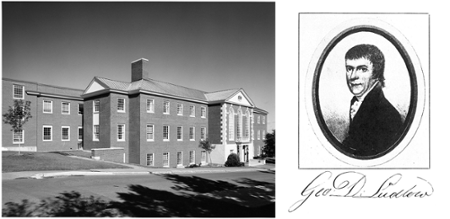 ---
A characteristic of many Canadian law faculties is that classrooms, offices, library facilities and lounges are housed within a single building. At UNB that building is Ludlow Hall. Built with the support of Sir Max Aitken and the Beaverbrook Canadian  Foundation, it was opened in 1968 in a grand ceremony attended by many of Canada's legal luminaries. It was expanded to its present footprint in 1984. In many ways Ludlow Hall is a gracious building. After three...
---