Ed Bowes
Posted: December 16, 2019 11:00:00 AM AST
Category: Alumni
---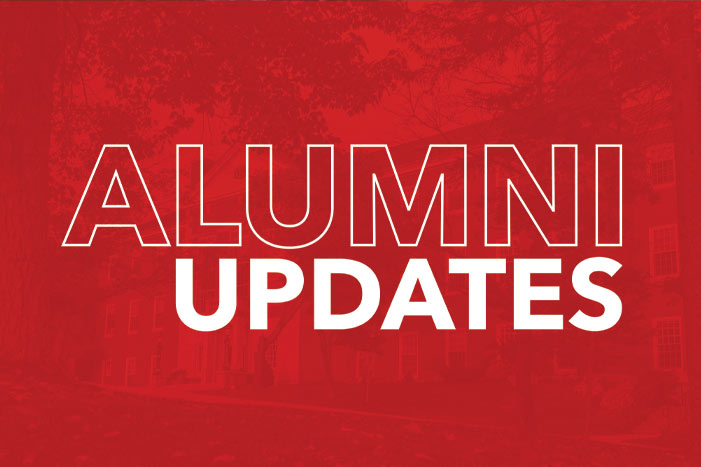 ---
It has been a busy few months for UNB Law Alumni with Queen's Counsel appointments, distinguished awards and even a knighthood! 2019 Queen's Counsel appointments On December 9, 2019, five UNB Law Alumni received Queen's Counsel designations in recognition of their high level of personal and professional integrity, and for their outstanding contributions to the legal...
Read the full post
---
Ed Bowes
Posted: December 6, 2019 3:00:00 PM AST
Category: Students, Faculty, Alumni
---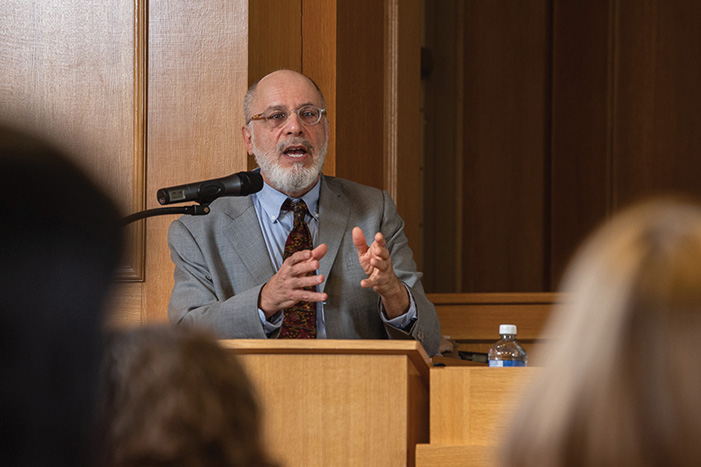 ---
The Mary Louise Lynch Room was at capacity as Professor Bruce Ziff of the University of Alberta Faculty of Law presented the twenty-fifth installment of the Ivan C. Rand Memorial Lecture Series. Professor Ziff's lecture, Environmental Protection and the Abject Failures of the Common Law, focused on the state of legal protections for the environment prior to the extensive legislative...
Read the full post
---
Ed Bowes
Posted: October 1, 2019 3:00:00 PM ADT
Category: Students
---
The University of New Brunswick Faculty of Law will be the first in Canada to have a student chapter of Legal Hackers. Created in 2012 at NYU BLIP Clinic, Legal Hackers is a global grassroots movement of designers, entrepreneurs, lawyers, policy advocates, researchers, students, teachers and technologists who explore and develop creative solutions at the intersection of law and...
Read the full post
---
Ed Bowes
Posted: June 3, 2019 3:28:00 PM ADT
Category: Students
---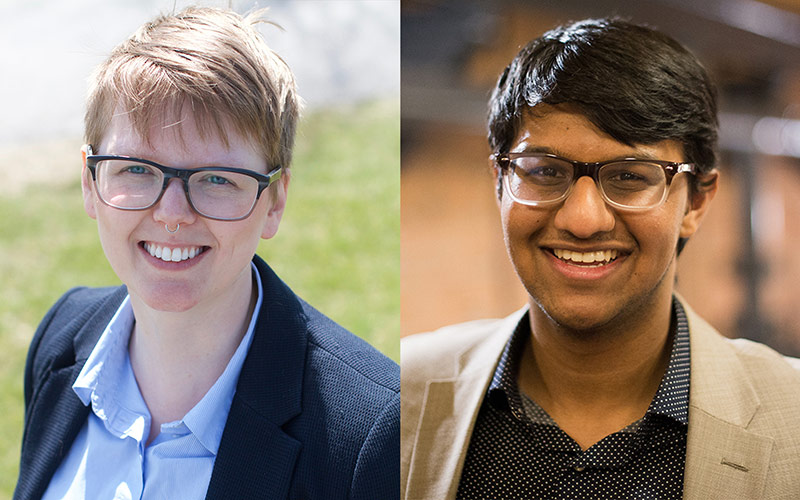 ---
Ashley Wilson (left) and Fahim Rahman (right), two of thirteen UNB law students to secure clerkships. The UNB Faculty of Law would like to congratulate thirteen law students who have secured judicial clerkships for 2019 and 2020. These students will spend up to one year working for judges in provincial and federal courthouses across the country. Legal clerkships offer valuable professional...
Read the full post
---