2020-21 Queen's Counsel appointments
Author: Ed Bowes
Posted on Dec 18, 2020
Category: Alumni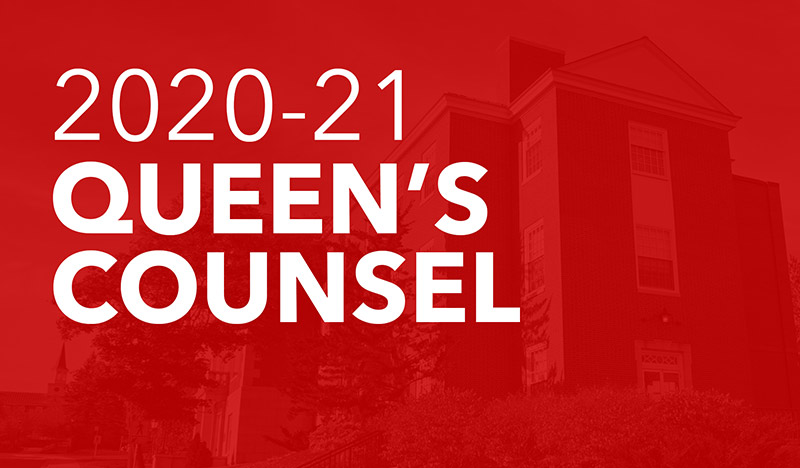 ---
Congratulations to fifteen UNB Law Alumni who received Queen's Counsel designations in recognition of their high level of personal and professional integrity, and for their outstanding contributions to the legal profession.
Steven R. Barnett, QC (LLB '95), Fredericton
Hugh J. Cameron, QC (LLB '89), Fredericton
Shawn Robert Dempsey, QC (LLB '94), Moncton
Catherine A. Fawcett, QC (LLB '97), Saint John
Andrea M. Folster, QC (LLB '94), Fredericton
Marta Anna Shannon, QC (LLB '80), Saint John
Prince Edward Island appointments:
Gary Demeulenaere, QC (LLB '04)
Michelle M. Kelly, QC (LLB '03)
Donald A. MacLeod, QC (LLB '83)
Newfoundland & Labrador appointments:
Erin Breen, QC (LLB '02)
Chris E. King, QC (LLB '03)
Kenneth I. Moyse, QC (LLB '00)
The Hon. Stacy C. Ryan, QC (LLB '99)
British Columbia appointments:
John D. Jevning, QC (BA '82)
John Landry, QC (LLB '80)
Please join us in congratulating these individuals on this impressive career milestone!