Ed Bowes
Posted: August 31, 2020 4:00:00 PM ADT
Category: Students, Faculty
---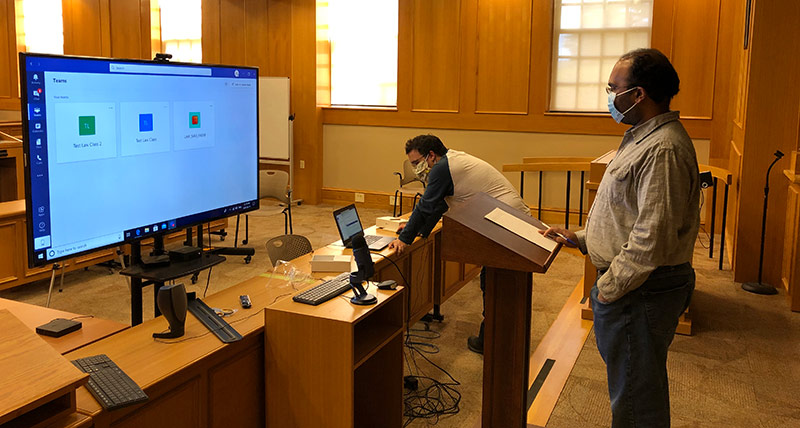 ---
Program Support officer David Anderson (left) and Professor Basil Alexander (right) test new virtual classroom equipment in the Mary Louise Lynch. The UNB Faculty of Law is committed to ensuring a safe, positive, and academically challenging atmosphere for our students during the COVID-19 pandemic. The law school is following all health and safety directions provided by the Province of New...
Read the full post
---
Ed Bowes
Posted: August 4, 2020 2:00:00 PM ADT
Category: Faculty, Research
---
Professor Kerri Froc's research into Canadian federalism was recently published in Vickers, Grace and Collier's, Handbook on Gender, Diversity and Federalism. Professor Froc's chapter, Reproducing the masculine, neoliberal state: Canadian federalism doctrine and the judicial deregulation of reproductive technologies, examines the gendered workings of Canadian...
Read the full post
---