In Memoriam
Author: Ed Bowes
Posted on Jul 20, 2020
Category: Alumni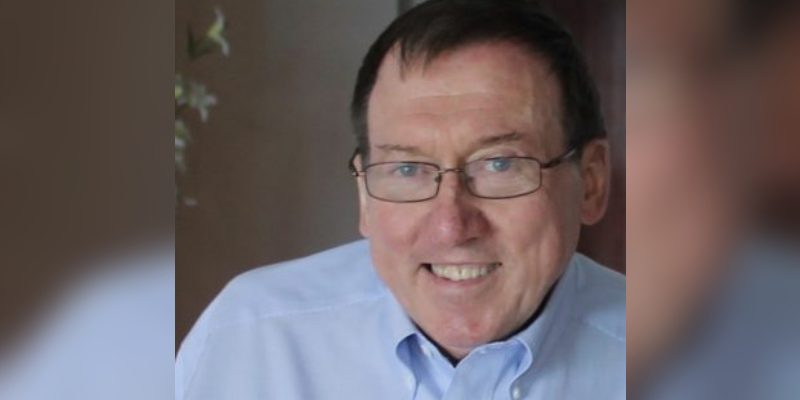 The Hon. David F. Hurley (LLB '75) | 29 January 1950 to 15 July 2020
The UNB Faculty of Law is saddened to hear of the passing of The Hon. David F. Hurley, sitting Justice of the Supreme Court of Newfoundland and Labrador.
Justice Hurley graduated with his Bachelor of Arts in 1971 from Memorial University in his native Newfoundland. In 1975, he received his Bachelor of Laws from UNB, before being called to the Bar of Newfoundland and Labrador one year later. He graduated with his Master of Laws from Dalhousie University in 1977.
Justice Hurley began his legal career with the Department of Justice, serving as a Crown prosecutor from 1977 to 1979. He would then embark on what would become a long and successful career in private practise with Haley Hunt (1979 - 1981), O'Brien Hurley (1981 - 1985), Puddester Orsborn (1986 – 1988), Hurley Woodland (1988 – 1997), and Lewis, Sinnott, Shortall, Hurley (1997 – 2013). His practice focused primarily on civil litigation, corporate law, real estate, criminal law and administrative law.
Justice Hurley was an active member of the Canadian Bar Association (CBA) serving as treasurer for three years and president of the Newfoundland and Labrador Branch (1989 – 1990). He also served on the CBA National Executive and the CBA founding committee, providing pro bono legal services to unrepresented litigants. In 2002, Justice Hurley was appointed Queen's Counsel in recognition of outstanding contributions to the legal profession.
Justice Hurley was appointed as judge of the Trial Division of the Supreme Court of Newfoundland and Labrador 2013, a position he held until his passing.
In a recent statement, Chief Justice Raymond Whalen (LLB '79) described the passing of his colleague saying, "[Justice Hurley] will be remembered fondly by the justices and court staff members across the Province, not only for his work ethic and keen legal mind, but also for his quick wit and sense of humour."