We're renovating the law student lounge
Author: Ed Bowes
Posted on Apr 26, 2021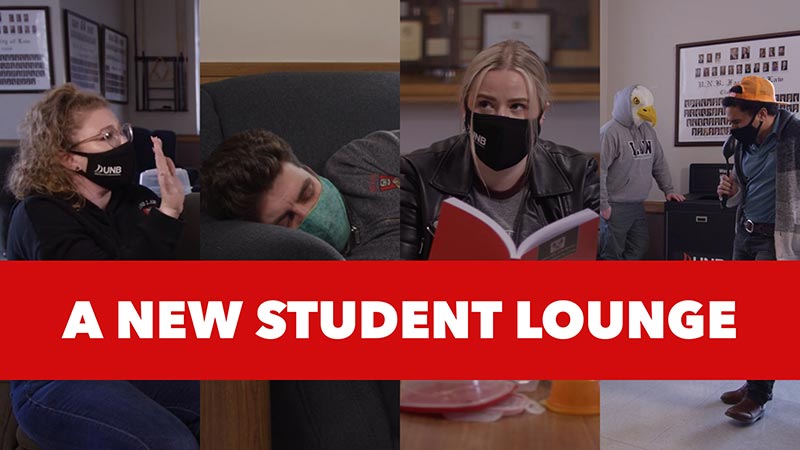 ---
Over the last year, COVID-19 has presented UNB Law with many challenges. For the first time in our history, we were forced to close our doors and teach virtually.
Despite being away from their peers and professors, our students have shown great resilience—they have not only carried on with their studies, but also excelled in competitive moots, secured articles and judicial clerkships, and devoted their time to pro bono work.
As we prepare to reopen the doors to the law school, we are pleased to announce a special project that will give students the welcome back that they deserve—a new student lounge. This will be a space that will reflect UNB Law's character as a student-centred law school.
As many alumni will remember, the student lounge is the hub of student activity in the Law Building; it is where students unwind, socialize, grab a bite to eat, and form lifelong friendships. For so many graduates, the student lounge was the site of law school's most memorable moments. But the student lounge has seen better days and is in need of significant updates.
We will give the student lounge a modern look and feel by replacing the ceiling and floor, installing new cabinetry and lighting, purchasing new furniture and artwork, and redecorating it to make more effective use of space. We will also install a new kitchen with a fridge/freezer, microwave, and coffeemaker. There will be ample counter space, a large island, and lots of drawers and cupboards for storage. Gone will be the days when students had to rush out of the building for a meal or coffee between classes.
As we prepare to launch the UNB Law Strategic Plan and begin the revitalization of our law school, we cannot think of a better project to start with than a space for whom we exist—the students. Learn more about the student lounge renovation and view our campaign video.
We look forward to sharing our progress as the renovation unfolds and welcoming alumni to the completed space in the coming year. If you have any questions about this project, or any other aspect of our Strategic Plan, feel free to contact the Dean, Michael Marin at 1.506.453.4627.