Liz Lemon-Mitchell
Posted: Mar 3, 2020
Category: Students , Programs , Student Highlights
---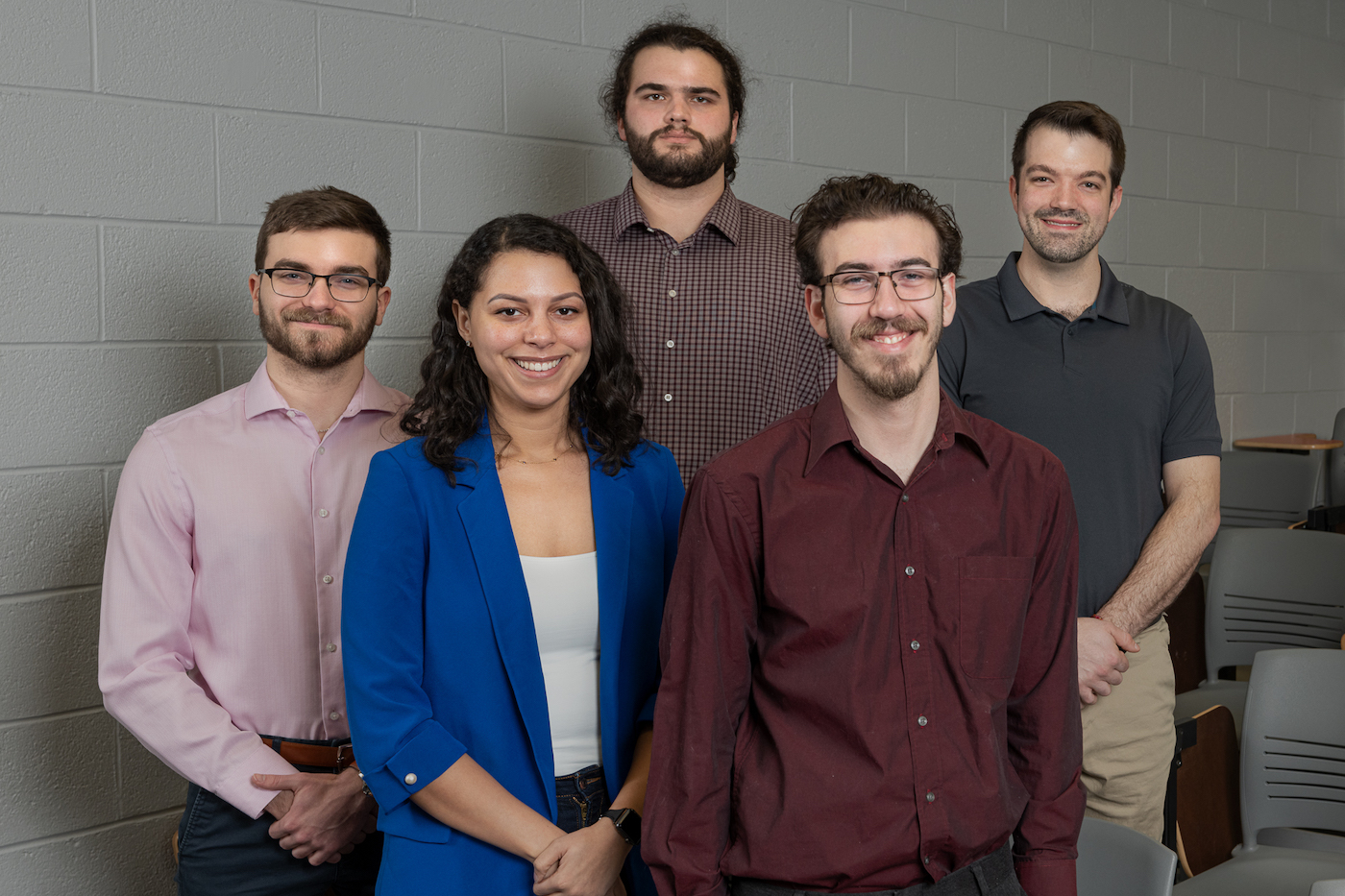 ---
Since last fall a group of UNB students have been working side-by-side with staff at the New Brunswick Innovation Foundation (NBIF) to master the tools of venture capitalism. In the next few days they will be putting their knowledge to the test as they join other students from across Canada to compete in the Venture Capital Investment Competition (VCIC) hosted by Saint Mary's University...
Read the full post
---
Liz Lemon-Mitchell
Posted: Feb 7, 2020
Category: Programs , Students , IBEC
---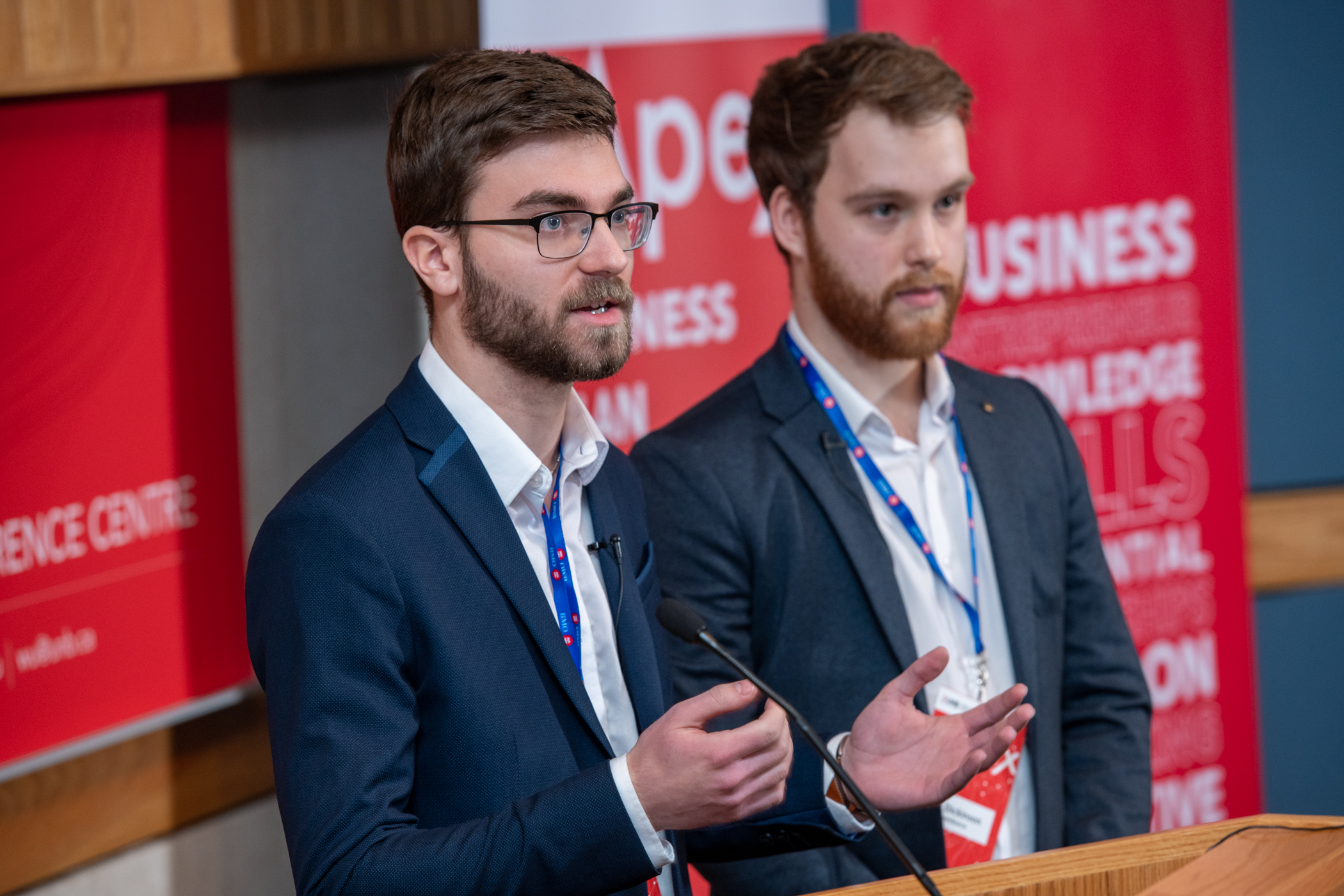 ---
What began over two decades ago as a small competition for the best business plan in an entrepreneurship course at UNB has become a national event for university students across Canada. In the early 2000's, the Faculty of Management moved the competition out of the classroom to create an Atlantic competition, and in the past ten years since BMO Financial Group began sponsoring, it has attracted...
Read the full post
---
Luke Saunders
Posted: Feb 6, 2020
Category: Faculty
---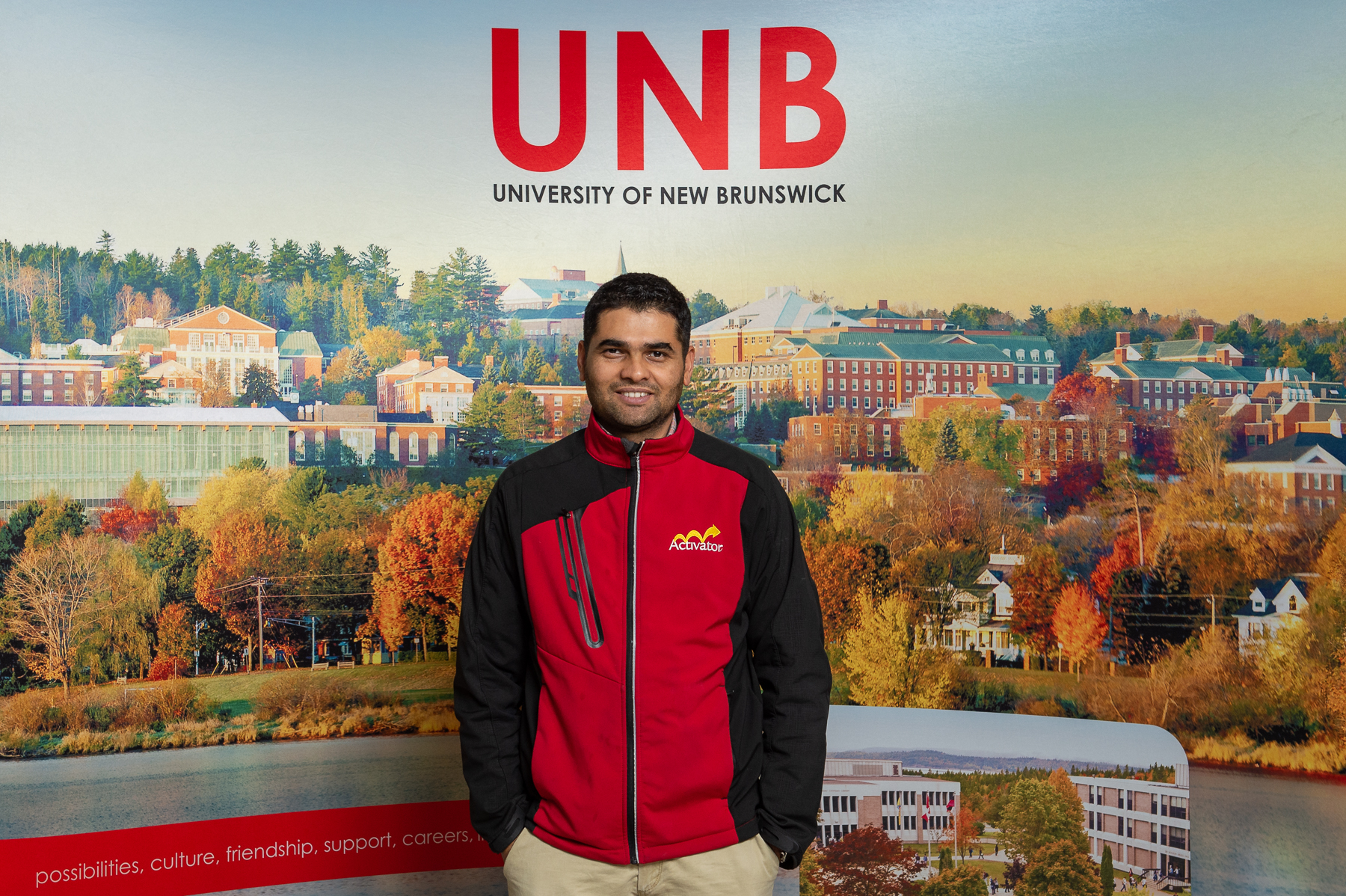 ---
Life can be pretty exciting and stressful at the same time for big-time investors dealing with millions in assets. Even a 1% change in prices can be worth tens of thousands of dollars. Dr. Dinesh Gajurel, a finance professor with UNB's faculty of management, has a good understanding of how even the smallest of events can have an impact on the market. As one of a very few academics in...
Read the full post
---
Liz Lemon-Mitchell
Posted: Feb 5, 2020
Category: Students , Alumni , Programs
---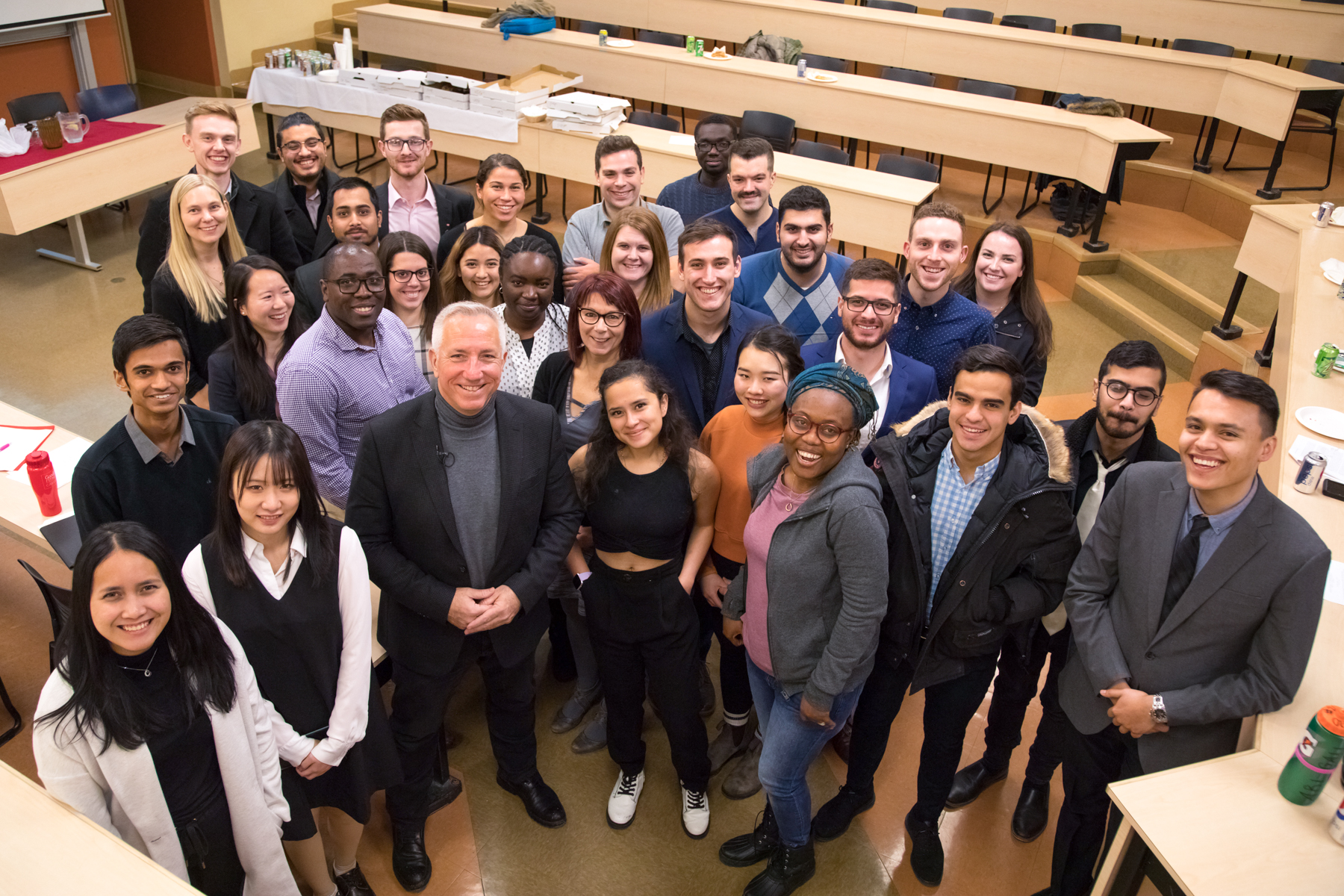 ---
Business professors in UNB's faculty of management often assign case studies in their courses to challenge students to think of how they would use their knowledge and skills to solve business problems. This year, students taking the Strategic Management and Student Investment Fund classes were assigned two Harvard Business Case Studies, OTE: Managing in Times of Crisis (Parts A and B),...
Read the full post
---
Jane Landry
Posted: Feb 4, 2020
---
---
Last term, students in the fourth-year BBA Strategic Management course in UNB's Faculty of Management put on their consulting hats to offer strategy recommendations to a local non-profit organization. After completing an in-depth SWOT analysis for the New Brunswick Association for Community Living (NBACL), they provided insights and strategic actions to strengthen a crucial revenue...
Read the full post
---
Kelly Anderson
Posted: Jan 7, 2020
Category: Alumni
---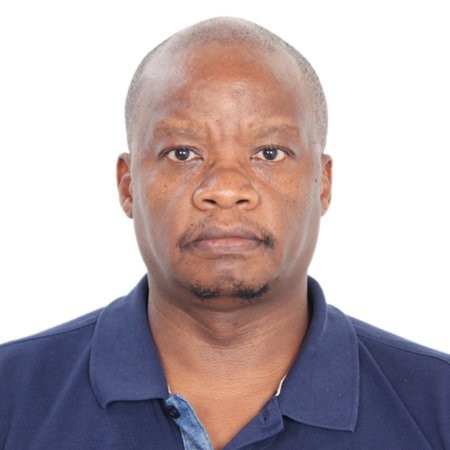 ---
James Gitau ('87,'89) has never been one to shy away from a challenge. In 1982, Kenya was embroiled in an attempted coup, which led to the indefinite closure of the sole University of Nairobi. James' high school advised students who could afford it to seek further studies abroad. He was given a list of potential universities in Canada, the U.K and the U.S:  James and his...
Read the full post
---
Business Faculty
Posted: Nov 29, 2019
Category: Alumni Highlights , Alumni
---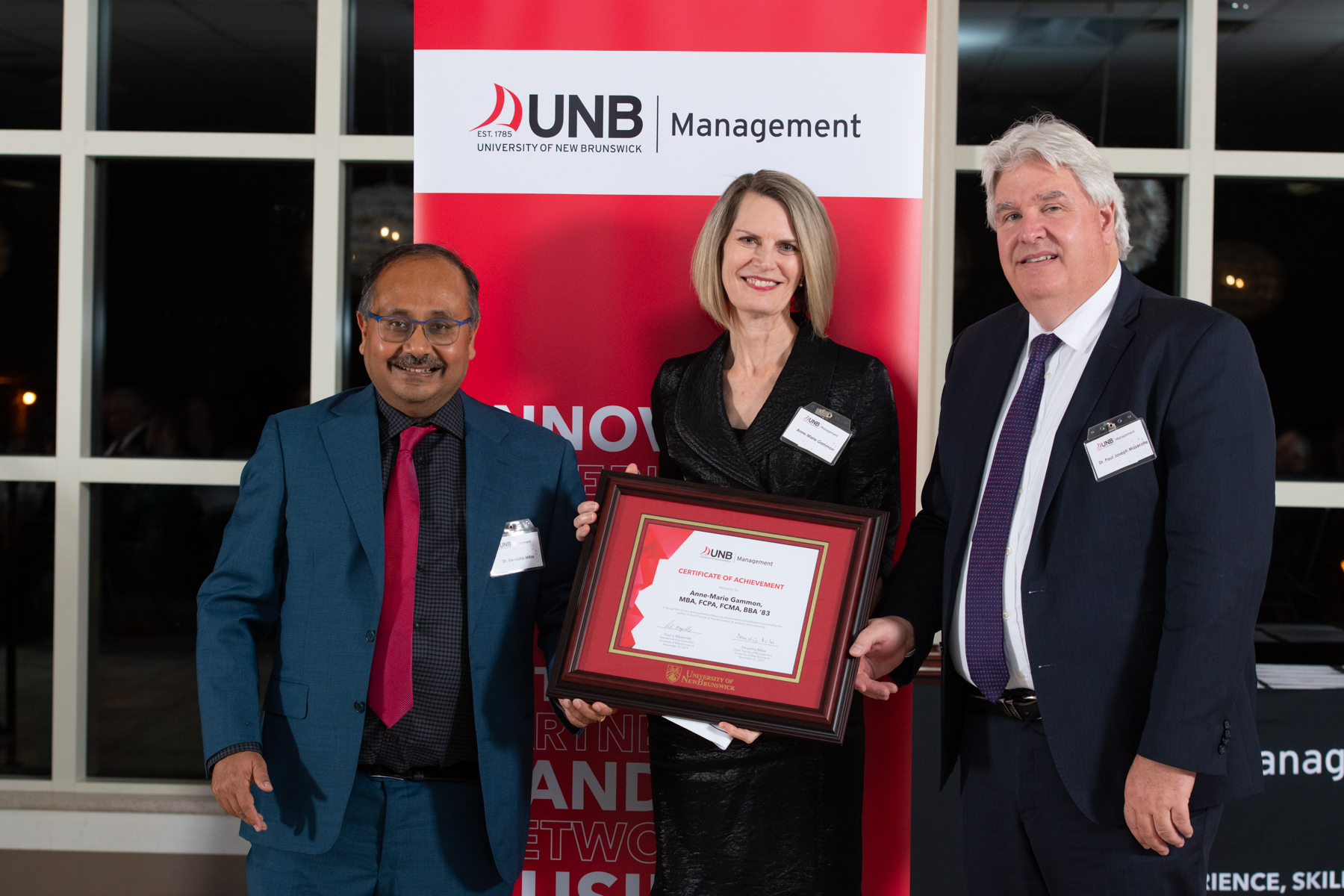 ---
The Faculty of Management held its annual Awards Dinner on November 21, 2019 to recognize students and alumni who have done extraordinary work. In addition to celebrating over 150 students who earned scholarships, awards and Dean's List recognition, two alumni were given Certificates of Achievement for their contribution and achievements.  Anne-Marie Gammon (BBA'83) is the inaugural...
Read the full post
---
UNB Faculty of Management and CPHRNB
Posted: Nov 4, 2019
Category: Programs
---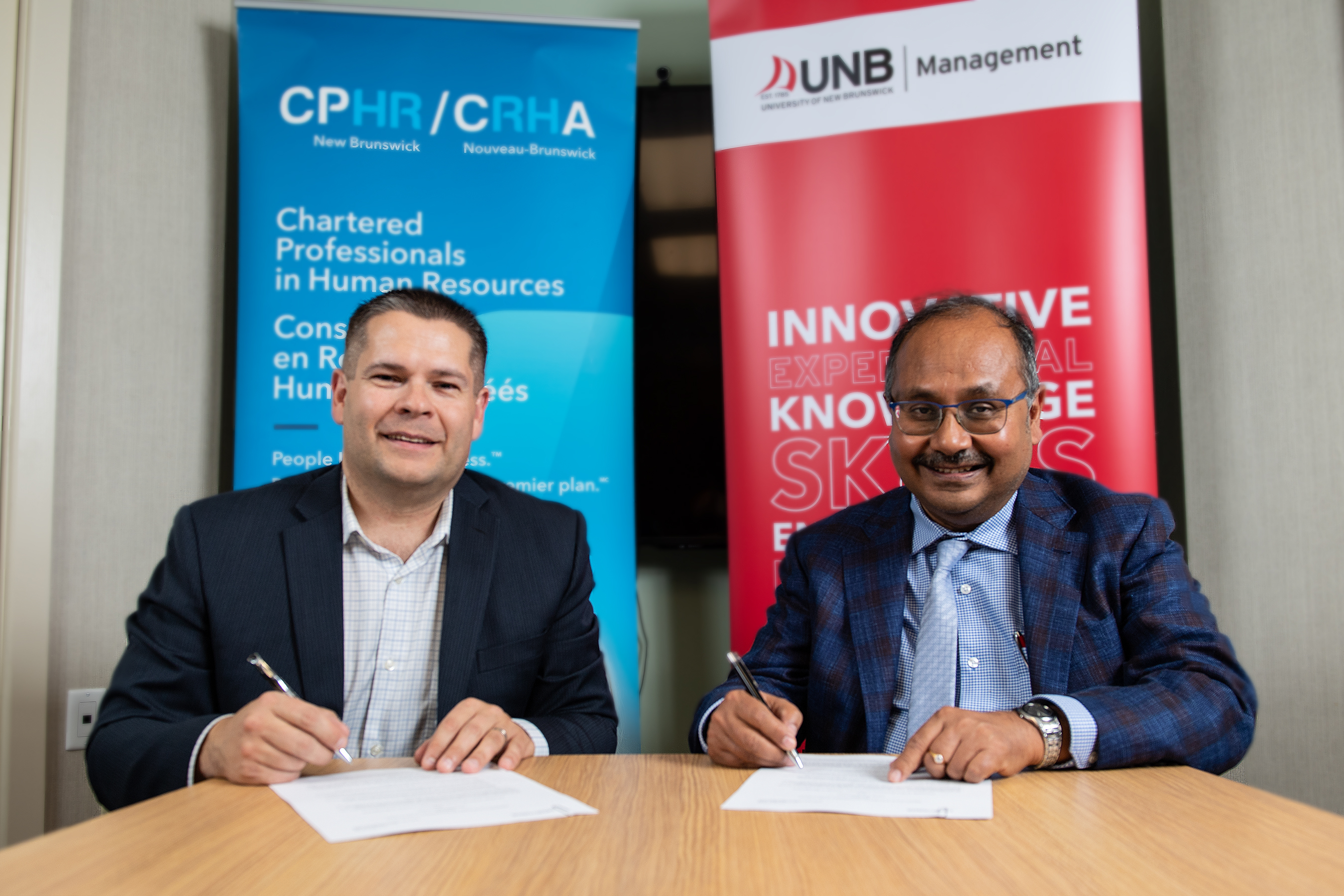 ---
Business students focusing their study on human resources management at the University of New Brunswick in Fredericton have a more direct path to obtaining the Chartered Professionals in Human Resources designation. The University's faculty of management reached an agreement with CPHR New Brunswick to provide accreditation of its Bachelor of Business Administration with a Major in Human...
Read the full post
---
Liz Lemon-Mitchell
Posted: Oct 8, 2019
Category: Alumni Highlights , Programs , Alumni
---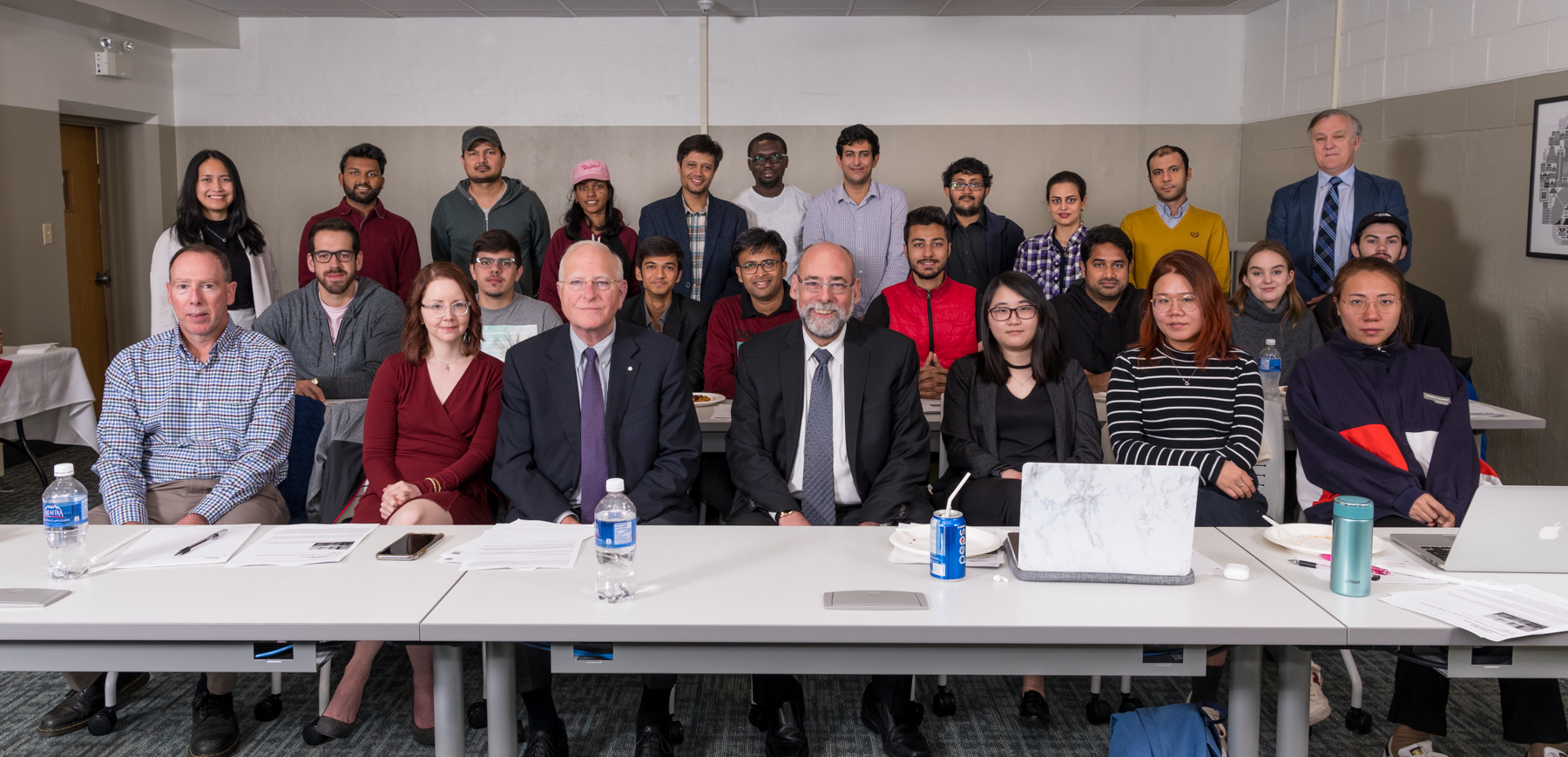 ---
When they graduate with business degrees, students bring specialized knowledge and technical skills to the workplace. For those starting careers in the finance and investment industry, one of the biggest challenges they will face is finding new clients and keeping them. This week, finance students got advice from an expert on how to identify who their clients were and how to communicate...
Read the full post
---
Liz Lemon-Mitchell
Posted: Sep 6, 2019
Category: Alumni
---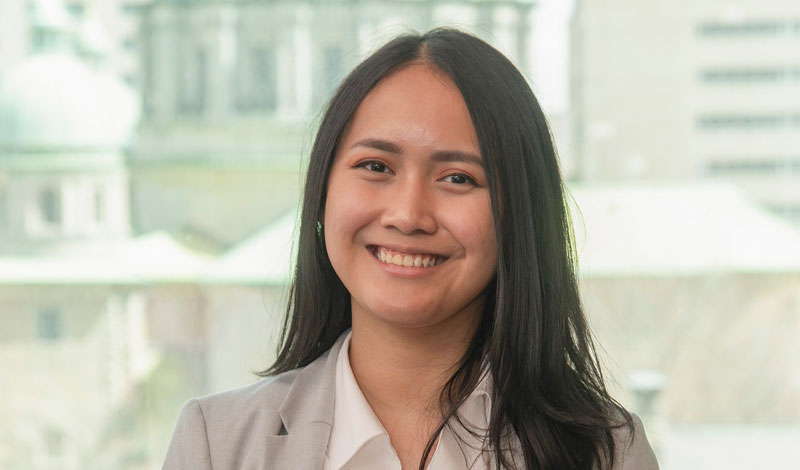 ---
Just a few years ago, Ruthfi Azzahra moved to Fredericton from Jakarta, Indonesia, with the goal of going to university and finding a career in investments. After this summer, she is pretty close to reaching that goal. For the past four months, she has been immersed in the industry through a Co-op placement with PSP Investments. Based in Montreal, Quebec, PSP Investments is one of...
Read the full post
---