Recovering in the midst of COVID-19: UNB business students work with NB businesses
Author: Liz Lemon-Mitchell
Posted on Sep 10, 2020
Category: Student Highlights , Students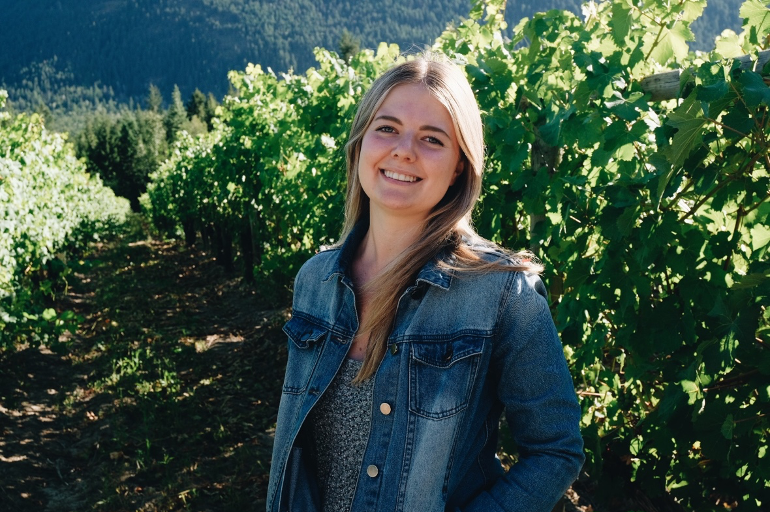 ---
Implementing online orders and curb-side pickups, dealing with increased order volumes, changing entire business processes: these are only some of the challenges businesses have struggled with over the summer months as they had to quickly adapt to the ever-changing environment with COVID-19. Some of the brightest and most talented students at the University of New Brunswick worked with New Brunswick businesses over the summer months to help them recover from the pandemic. It was a classic win-win scenario; businesses had access to students with cutting edge knowledge and skills, while students were able to apply their knowledge to real business challenges and experience first-hand how they can have a direct impact. This was all possible through the Catalyst program, which UNB launched in partnership with the Province of New Brunswick.

Several business students in the faculty of management participated in the program, including Danielle Zimmerman and Angelisa Daly, both in MBA program. Zimmerman worked with Studs Astray, a Moncton based company that sells unique, handcrafted and affordable jewelry made right here in Atlantic Canada. The company was looking for a way to better reach their target market and to stand out from their competitors. After conducting market research, Zimmerman recommended the company transition from their current market-style e-commerce platform on Etsy to build their own independent e-commerce website using Shopify as the platform.

The company liked Zimmerman's recommendation and are getting ready to launch their new Shopify site at the end of September. "This project gave me the opportunity to gain hands-on experience in the digital marketing realm, while also providing me the freedom and creativity to pursue my ideas that I might not have gotten in a traditional internship."

Zimmerman is completing UNB's MBA in Sport and Recreation Management program. She says working with Studs Astray was a rewarding experience, especially because it allowed her to contribute to a local business. "They allowed me to run with this idea and having now completed this transition, I am confident it is a step in the right direction for their business."

As part of the Catalyst program Daly was assigned the role of team leader working with two undergraduate students to help the Up+Go transition its "Step Up" program to an online delivery when the pandemic hit. UP+Go aims to generate interest among female high-school students in STEM, leadership and entrepreneurship post-secondary education and careers.

The "Step Up" program uses experiential learning to help these students develop communication skills, confidence and resilience. Students network with female leaders in STEM careers to hear about their education and career paths, and visit classrooms and workplaces to see what these spaces look like and meet people working there.  All of this was delivered in person until the COVID-19 pandemic disrupted the program. This is when Daly and her team stepped in figure out how to transition the program online in a meaningful way so that the final three weeks of the program could be delivered in October.

Together, with Mechanical Engineering student Matthew Duguay and Kinesiology student Jiayi Wang, Daly helped to develop a content strategy, determine the best platform for the online delivery, and re-design the curriculum so that it could be delivered in an interesting and engaging way.

"The program puts high school girls in a safe and comfortable setting to learn, meet new people, ask questions, and engage in dialogue and learning where they are free to be themselves," says Daly. "We needed to capture that essence but in a new delivery."

And this is exactly what they did, with the help of UNB instructors and researchers who were willing to provide advice and direction along the way.

UNB's Catalyst Program was made possible through a partnership with the Province of New Brunswick and was implemented through UNB's Office of Experiential Learning; in the faculty of management it was coordinated through the Experiential Learning Coordinator's office.

Learn more about the faculty of management and our programs.

If you're interested in partnering with the faculty of management in one of our experiential learning courses, please contact our Experiential Learning Coordinator, Darcy Crowe.
PHOTO: MBA Sport & Recreation Management student, Danielle Zimmerman, helped Moncton based Studs Astray recover from the COVID-19 pandemic through UNB's Catalyst program.