Transitioning from conventional to organic farming: practical recommendations from UNB researcher
Author: Liz Lemon-Mitchell
Posted on Aug 31, 2020
Category: Faculty Highlights , Faculty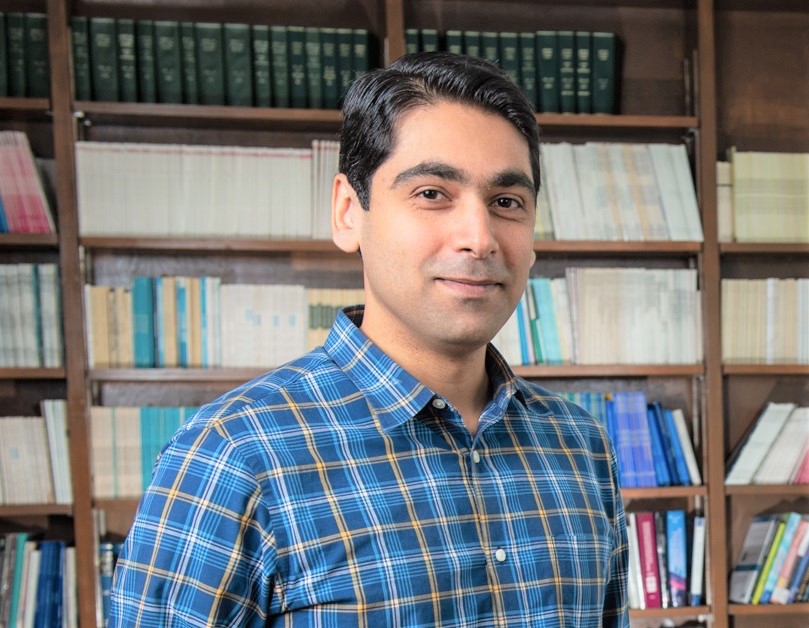 ---
The increasing desire and expectation for environmental and sustainable agricultural practices runs parallel to a rising demand for organic produce. It's no surprise that many farmers are making the transition from conventional to organic farming, but this is not quick and easy process. In Canada and the United States, achieving organic certification for cropland requires a transition period of 3-5 years, during which the land must be managed according to organic standards before farm products can be marketed as "organic."
Dr. Alireza Tajbakhsh
, a professor of quantitative methods with UNB's Faculty of Management, is leading a study that will provide practical insights into how farmers can make optimal transition decisions on the path to organic certification.
Organic farming benefits the environment, but it also yields a higher return. "It contributes to the sustainable agriculture paradigm through improving the health of the soil, the planet, and the people, while sustaining ecological cycles," says Tajbakhsh. After the initial three years in the transition to organic farming, the first organic crops can be sold at a premium price, and consequently the expected production income might be higher than that earned by conventional farming. 
Entitled "Agricultural Supply Chain Management: Perspectives of Sustainability-Conscious Policy-Makers in Canada," the project aims to "… provide manufacturers and processors with effective promotional schemes to not only support their farmers, but also to economically benefit from the implementation of sustainability-based initiatives," says Tajbakhsh.
"We also expect our models will offer recommendations on when and to what extent a farmer should consider the conventional-to-organic transition to optimize the annual outcome - that is, yield, revenue, market share, or a combination of all three."
Tajbakhsh received $62,000 (over three years) through an SSHRC Insight Development Grant to fund his research. In terms of methodology, his project adopts an operations management standpoint to study the existing literature within the sustainability context on the agricultural supply chain management (ASCM) of both crop and livestock sectors. "I define ASCM as the management of the entire process of making and selling agricultural products that monitors procurement, production, manufacturing, processing, storage, distribution, retailing, reverse logistics, as well as waste disposal stages in domestic and foreign commerce," he notes.
In the first step of the project Tajbakhsh studied globally successful sustainability ASCM practices and regulations, and shared his findings in an article, "
Past, Present, and Prospective Themes of Sustainable Agricultural Supply Chains: A Content Analysis,"
which was published in the Journal of Cleaner Production.
Currently, he is collaborating with
Mohammadreza Nematollahi
(UQAM),
Javad Nasiry
(McGill)and
Bahareh Mosadegh Sedghy
(University of Lethbridge) to draw on the research trends and the proposed government legislation mechanisms identified in his first article to produce three more research papers focusing on organic farming. The first will reflect competition and coordination in organic agribusiness supply chains, and is slated to be published in book entitled Transportation Research Part E: Logistics and Transportation Review. The second and third, currently working papers, will look at organic transition planning in contract farming supply chains, and quadruple-channel agricultural supply chains: organic versus convention agricultural produce, respectively.
Tajbakhsh joined UNB's Faculty of Management in 2019 and teaches courses in project management, operations management and business data analytics in both the BBA and MBA programs. His research focuses on supply chain management with a special focus on sustainable operations, energy efficiency, agriculture planning and environment-friendly regulations. His work has been published in a variety of peer reviewed journals, including Journal of Environmental Management, Journal of Cleaner Production, International Journal of Productivity and Performance Management and European Journal of Industrial Engineering.
For more information, contact
Liz Lemon-Mitchell
Learn more about UNB's
Faculty of Management
.
Photo: Dr. Alireza Tajbakhsh is conducting a research project that aims to provide practical recommendations on transitioning from conventional to organic farming.