UNB Fredericton business student wins top national sales prize
Author: Liz Lemon-Mitchell
Posted on Jun 4, 2018
Category: Students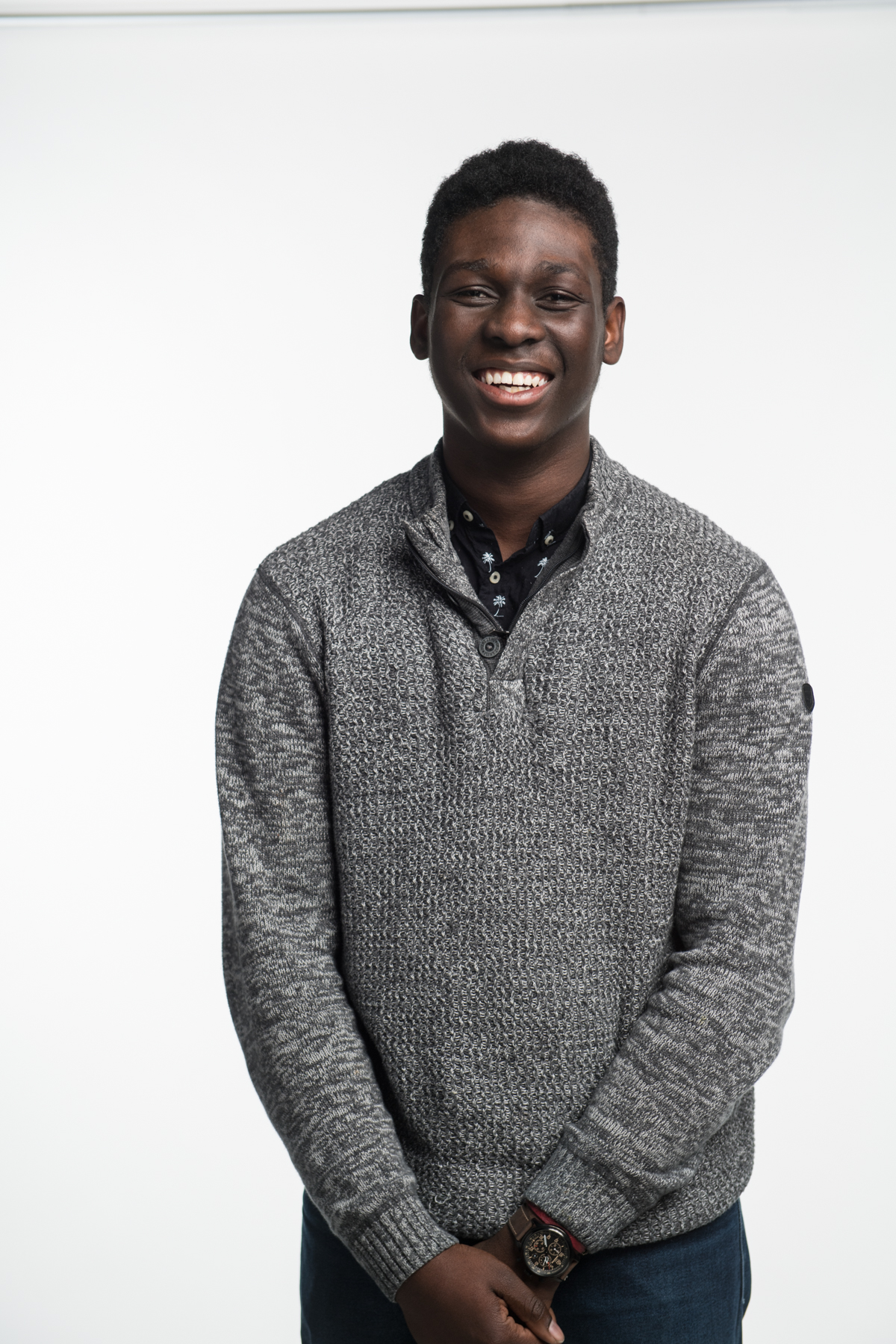 ---
What's the secret to a winning sales pitch? According to Herbert Bempah, it's a combination of pinpointing what is unique about something, what makes it of value to others, and then communicating that value with passion. Bempah is a fourth year BBA student at the University of New Brunswick Fredericton campus who won the top prize in May at the Great Canadian Sales Competition, which took place at Google headquarters in Toronto.
Before reaching the final round of the competition, Bempah had to pass two qualifying rounds. For the first he had to submit a video pitch on anything of his choice. He chose to persuade people that Disney's best movie was The Lion King.
"It takes you through a roller-coaster of emotions," he told a reporter with The Daily Gleaner. "It makes you happy and then you cry and you're happy … it teaches you about love as well…".
The judges were convinced. Out of 3,000 competitors he was short listed with a group of 25.
"At this stage we were paired with companies such as Telus, Air Canada, and many other awesome Canadian companies. I represented a company called Bunzl. We were then presented with a fictional case and asked to present a value proposition and to solve the issue. "
Bunzl provides food and retail packaging, cleaning supplies and equipment, safety products and industrial packaging. Bempah had to pitch a value proposition and solve an issue for a fictional company called Elite Building Services.
"It was my responsibility to pitch why Bunzl could provide Elite Building Services with the quality products they needed at a reduced cost."
To help him develop his pitch, he was assigned a mentor, Carey Burdock, who is a director with Bunzl Canada. "We spent countless hours on the phone discussing strategies and approaches," Bempah said. "Perhaps the best advice Carey gave, which I believe ultimately led to our success, was to be passionate about the value proposition. By carefully studying the company, its product and what makes it unique, it was easy to identify the value proposition. From there, I just had to share my passion about the product with others."
In the final round, 25 students from across Canada were flown to Toronto to deliver their pitches. On May 3, Bempah was named one of five finalists, and from there he was awarded the top prize of $7,500 at the end of the day.
While he may not always have had a flare for sales and pitching, Bempah says, he has always had interest in doing his best to communicate his passion and ideas clearly to others.
"Listening, observing, learning from others and trying to form my own ideas and platforms too that are worth sharing is of interest to me. I suppose this is what influenced me to try out this competition, to gain more experience, to test this interest and to explore if it was a plausible career path as a business student."
Bempah is majoring in human resources management as he heads into his final year of the BBA. He says he's excited for the future and is happy to consider a career in sales in the near future for a company he is passionate about and identifies with. "I'm looking forward to gaining more experience in business and contributing positively to the world and my community wherever I find myself."
Photo: BBA student Herbert Bembah won the top prize in the 2018 Great Canadian Sales Competition.
For more information, contact Liz Lemon-Mitchell.
Learn more about our business programs.