Study of how parents choose child care services suggests improvements to current NB childcare system
Author: Katie Kim
Posted on Jun 4, 2018
Category: Faculty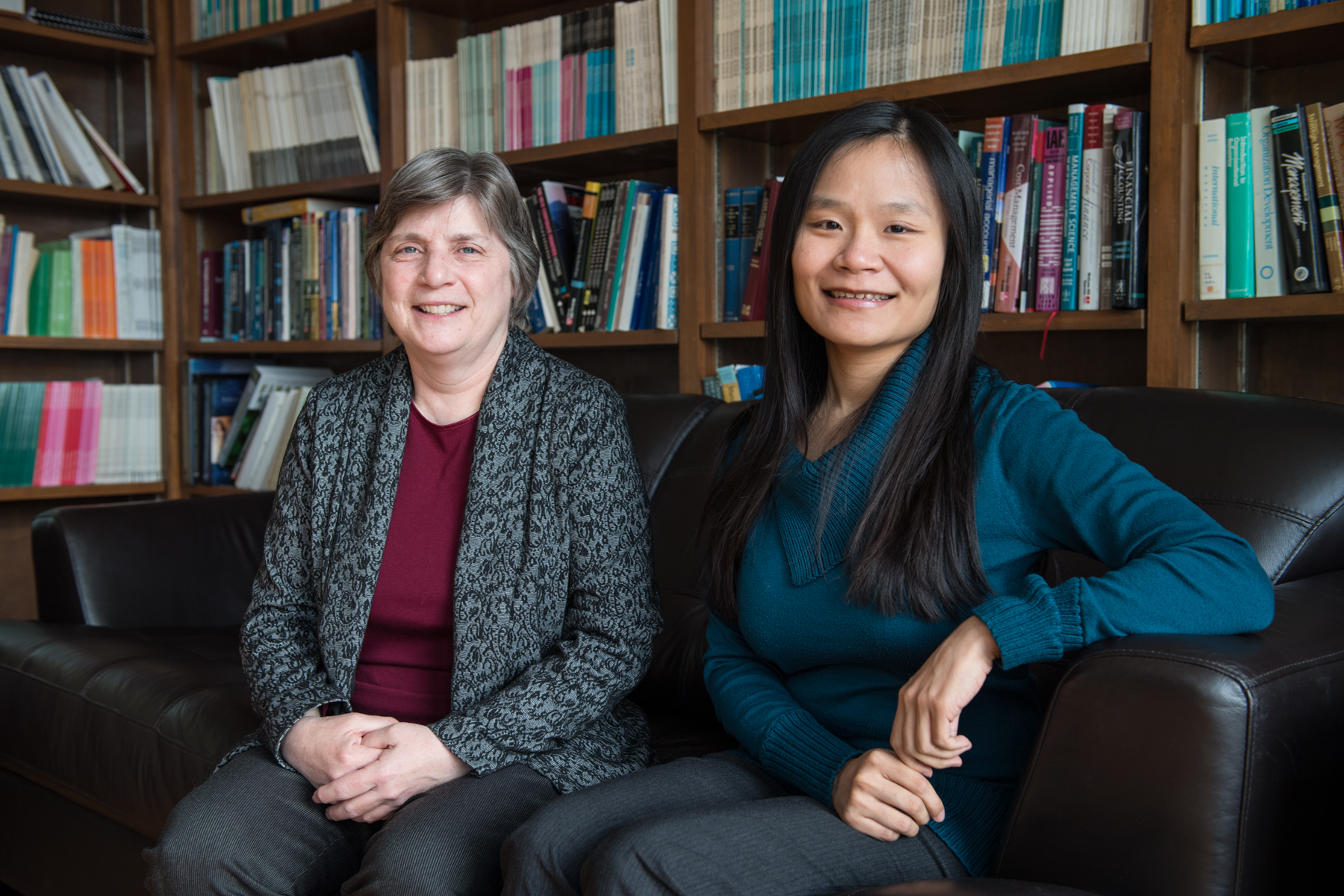 ---
With the increase of dual income families, child care services are more needed than ever. "These increases in demand, combined with the personal and societal benefits of children attending child care centers make the child care sector an area of critical interest within Canada," said Dr.  Hsin-Chen Lin and Dr. Jane Dunnett, both marketing professors in the faculty of business administration at the University of New Brunswick Fredericton.

Lin and Dunnett co-wrote an article, An exploration of parental preferences for child care services in Canada, published in Services Marketing Quarterly in January that has important implications for the child care system in New Brunswick. The study explains parental preferences for childcare services according to their income levels and suggests improvements to the current NB childcare system.

The professors were initially studying how parents choose child care facilities in New Brunswick. When collecting their data, however, they realized that the parents who used child care services were mainly high-income earners. This led them to research how parents with differing incomes choose child care services differently.

"The current research has implications for government policymakers as it can clarify the preferences and needs regarding child care services for low-income parents," said Lin and Dunnett, adding that low-income parents may currently lack options that meet their needs.
 
One of the barriers to parents' use of child care facilities is simply a lack of awareness. According to the data collected by Lin and Dunnett, only 62.5% of eligible families were aware of the government subsidies. Another is the mismatch between the preferences of low-income parents and the available options. For instance, low-income parents have been found to prefer the lowest price point over the middle and highest price points, as opposed to high-income parents who preferred the lowest price point only over the highest price point. High-income parents also put a greater emphasis on the facility being located in a convenient place than low-income parents.

"If child care providers target products to meet the preferences of high-income parents, [for example], by sacrificing a low price point for greater convenience, low-income parents might avoid child care services due to a lack of desirable and/or affordable options."
    
The implication of the study goes beyond providing a better child care experience. Lin and Dunnett said that enrolling children in childcare services have been linked to better academic and career success later on in their lives.

"Therefore, the current results suggest that government policy makers concerned with reducing educational and financial inequality within (Atlantic) Canada and other similar countries should develop and promote assistance programs that are accessible and appealing to low-income families," said Lin and Dunnett.

Lin and Dunnett hope that the study will promote better communication of childcare services, better alignment of childcare services with the preferences of lower income families and better coordination between policy makers and child care service providers. As the New Brunswick government has recently announced a large investment in daycare facilities, the authors are hopeful that their findings will help highlight the importance of these initiatives to support low-income families. On the academic side, the professors hope that this study will lead to further investigation of the impact of government investment in child care services and the benefit they have on children over time.

In conclusion, Lin and Dunnett state, "Children are the users of the daycare and the parents are the decision makers of the child care services. We focus on the parents, policy makers, child care service providers, and researchers in the study with the hopes that children from the lower income families will have more opportunities to enroll in the childcare services and have better academic and career success in the future."  
Photo:  A new study by UNB marketing professors (L-R) Dr. Jane Dunnett and Dr. Hsin-Chin Lin investigates how parents select childcare services according to their income levels and suggests improvements to the current NB childcare system.

For more information, contact Liz Lemon-Mitchell.
Learn more about UNB's faculty of business administration.