Official Thumbs Up for UNB Fredericton's BBA Co-op
Author: Ideas with Impact
Posted on Apr 6, 2016
Category: Faculty , Programs , Students
UNB Fredericton's BBA co-operative education program has been running for over 16 years, providing students with the opportunity to combine paid work experience with their coursework. The program has been highly regarded by both students and employers, and has just been accredited by the Canadian Association for Co-operative Education (CAFCE).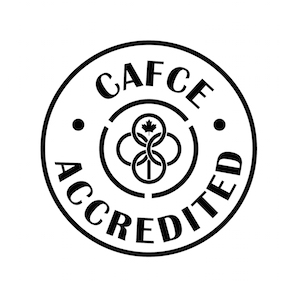 CAFCE is the voice for post-secondary co-op programs in Canada, setting the standards for what defines a co-operative educational program since 1973. Their goal is to foster and advance post-secondary co-operative education in Canada and promote the highest quality co-op programs. They do this by setting national standards, promoting the value of co-op, and by providing opportunities for program administrators to learn and share best practices.
A team of CAFCE members from universities across Canada reviewed the program and "In their commentary provided with the notification of accreditation," said Dr. Devashis Mitra, dean of the faculty of business administration,  "it was noted that they were impressed with the program's healthy participation numbers, impressive detailed student handbook and the innovative grading process. I think that speaks very positively of our program."
"Accreditation of our co-op program shows that it follows the rules and standards set by CAFCE and can provide proof that it does so," said Valerie Whyte, co-op coordinator with the faculty of business administration.
The application process took almost a year to complete and entailed hundreds of pages of documentation.  "We also had to demonstrate that ours is a yearlong program, "said Ms. Whyte. "We accomplish this at UNB by offering required courses during the spring and summer. The faculty of business administration is one of the few faculties to do so. The generous offering of business courses in summer enables students to work during the fall or winter (normally terms spent in school) and not fall behind in their program."
Some students in the program choose to complete their work terms in the province, while others, like fourth year BBA student Sloan Gillis, look for opportunities to work out the province. Ms. Gillis has had work terms from one end of Canada to the other, including placements in Fort McMurray, Alberta, and Halifax Nova Scotia. In addition to working with different employers in different locations, she said, "I have been able to network with various levels of management and get direction concerning my career."
Another aspect of the program that many students value is the opportunity to prepare for the next step after graduation.
"The Co-op program has taught me two important things," said Leo Nguyen, who is completing year three of the BBA program, "what life after graduation will be like, and how to prepare to move on from university. Neither of these can be learned from any textbook, but thanks to the program, I feel confident and ready for the journey ahead."

For more information contact Liz Lemon-Mitchell or Valerie Whyte.


Learn more about our business programs.