Faculty of Business Administration Gets a New Dean
Author: Liz Lemon-Mitchell
Posted on Jul 12, 2011
Category: Faculty Highlights
It has been a long time since the faculty of business administration has changed Deans. After holding the position for 12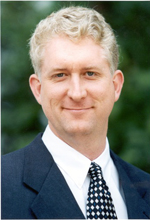 years, Dr. Dan Coleman is stepping down on July 1, 2011, before he goes on a six-month leave and returns to UNB as the Assistant Vice-President Academic.
The question that was on everyone's mind is, who will be replacing him? The answer to that question is Dr. Robert Austin, who will begin a five-year term on July 1.
While Dr. Austin is a new comer to the faculty, he is not new to UNB. He is a Fellow of the Wallace McCain Institute, has been an Adjunct Professor in Engineering and has taught classes at Renaissance College.
Dr. Austin has an extensive professional and academic background. He earned a PhD from Carnegie Mellon University, a Master of Science from Northwestern University, and a Bachelor of Arts and Bachelor of Science in Engineering from Swarthmore College. Dr. Austin's professional experience includes holding teaching positions at both Copenhagen and Harvard Business Schools, and research and planning positions at Ford Motor Company.
With his connections to business schools abroad and to business leaders in the province, along with business academics throughout Canada, Dr. Austin is well positioned to advance our Faculty of Business Administration and help make us "the best teaching and learning institution in the country integrating and balancing research and education".
You will get to learn more about our new Dean in our next  issue of FBA Connections!