Kyle
Posted: January 22, 2019 12:00:00 AM AST
Category: News and Events
---
---
Interested in growing your professional skills? MITACS has the solution! MITACS works with institutions like UNB to provide professional skills development to students free of charge! By taking advantage of this program, grad students will have access to courses which will focus on growing networking skills, improving your communication, developing your presentation skills and more! Interested...
Read the full post
---
Kyle
Posted: January 16, 2019 12:00:00 AM AST
Category: Money Matters, News and Events
---
---
Win cash for describing your research! 2019 Three Minute Thesis Challenge The planning for the 2019 rendition of our annual Three Minute Thesis challenge is in the works, and a date has been set for the exciting event. On March 22, students will be given three minutes to describe their research, and will have a shot at winning some cash for doing so! Cash prizes will be offered to the top...
Read the full post
---
kyle
Posted: January 7, 2019 12:00:00 AM AST
Category: Thesis Corner
---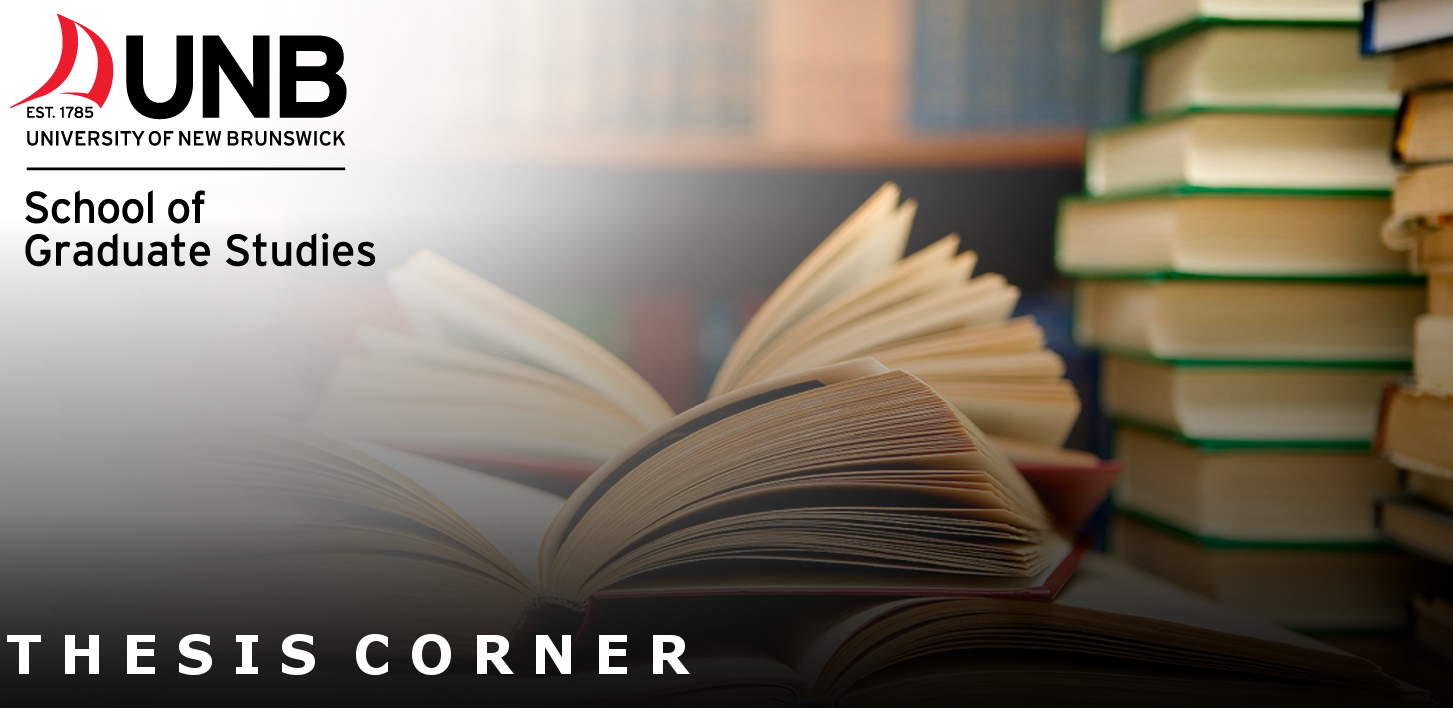 ---
Upcoming oral examinations this week For more information on any of the below oral examinations, please contact the associated department. Francis Lavandier, History Role of Law, Settler Colonialism, and Overrepresentation of Indigenous Peoples in the Canadian Criminal Justice (Legal) System: Implementation of R.v. Gladue in Prince Edward Island (PEI) January 8, 2019 2:30pm, Tilley Hall, Room...
Read the full post
---