Kyle
Posted: April 25, 2019 12:00:00 AM ADT
Category: Student Stories
---
---
A graduate student from the University of New Brunswick's Saint John campus recently received some exciting news from organizers of this year's Communicating Science Workshop for Graduate Students organizing committee. Lydia White, a Master's student in the Department of Biological Sciences at UNB Saint John, was awarded one of 50 seats (nearly 400 applicants) to attend Canada's...
Read the full post
---
kyle
Posted: April 8, 2019 12:00:00 AM ADT
Category: Thesis Corner
---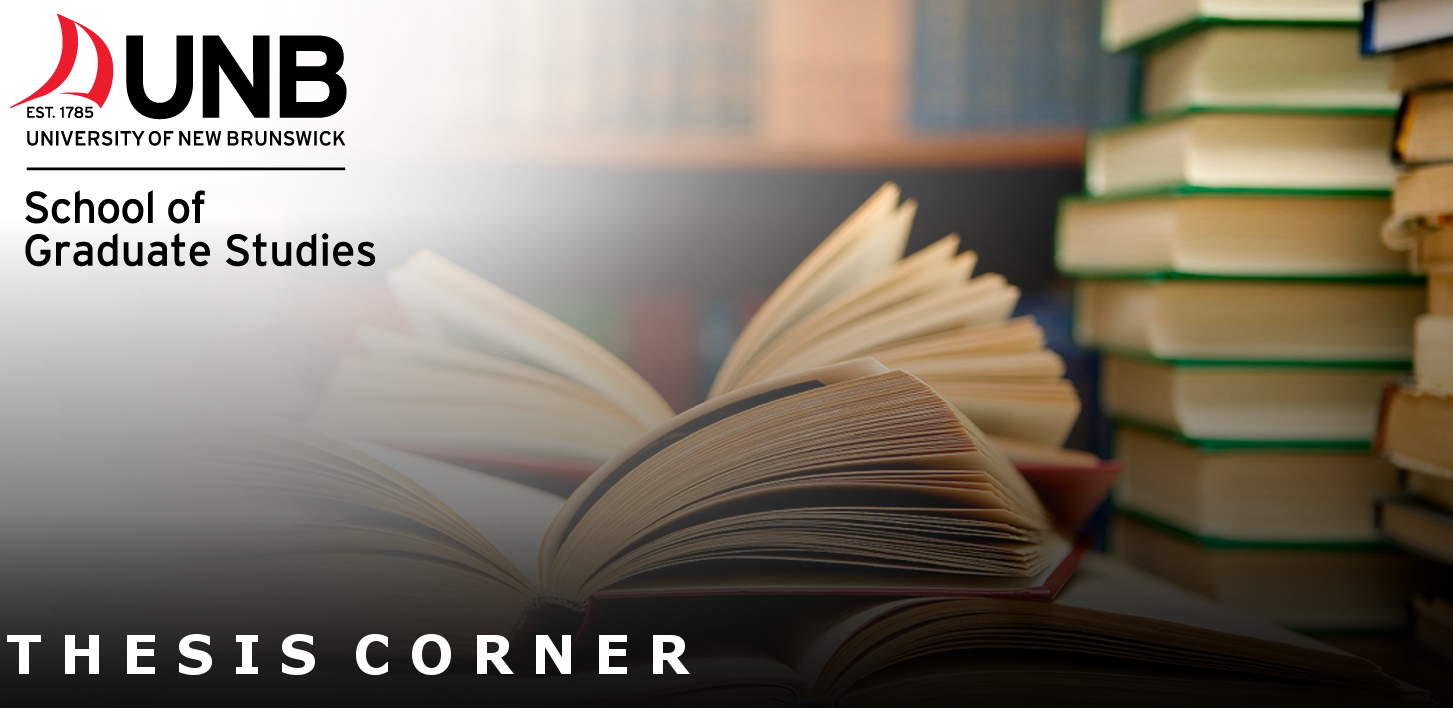 ---
Upcoming oral examinations this week For more information on any of the below oral examinations, please contact the associated department. Hannah McBride, Civil Engineering Developing an Objective Warrant System for Red Light Cameras April 10, 2019 1:00pm, Head Hall, Room C25 Emily McPherson, History Contrasting Silences: Public Memory of German Women's Experiences of the Second World War in a...
Read the full post
---