UNB has impressive global footprint in magnetic resonance research
Author: Kyle
Posted on Sep 9, 2019
Category: Faculty Focus , Student Stories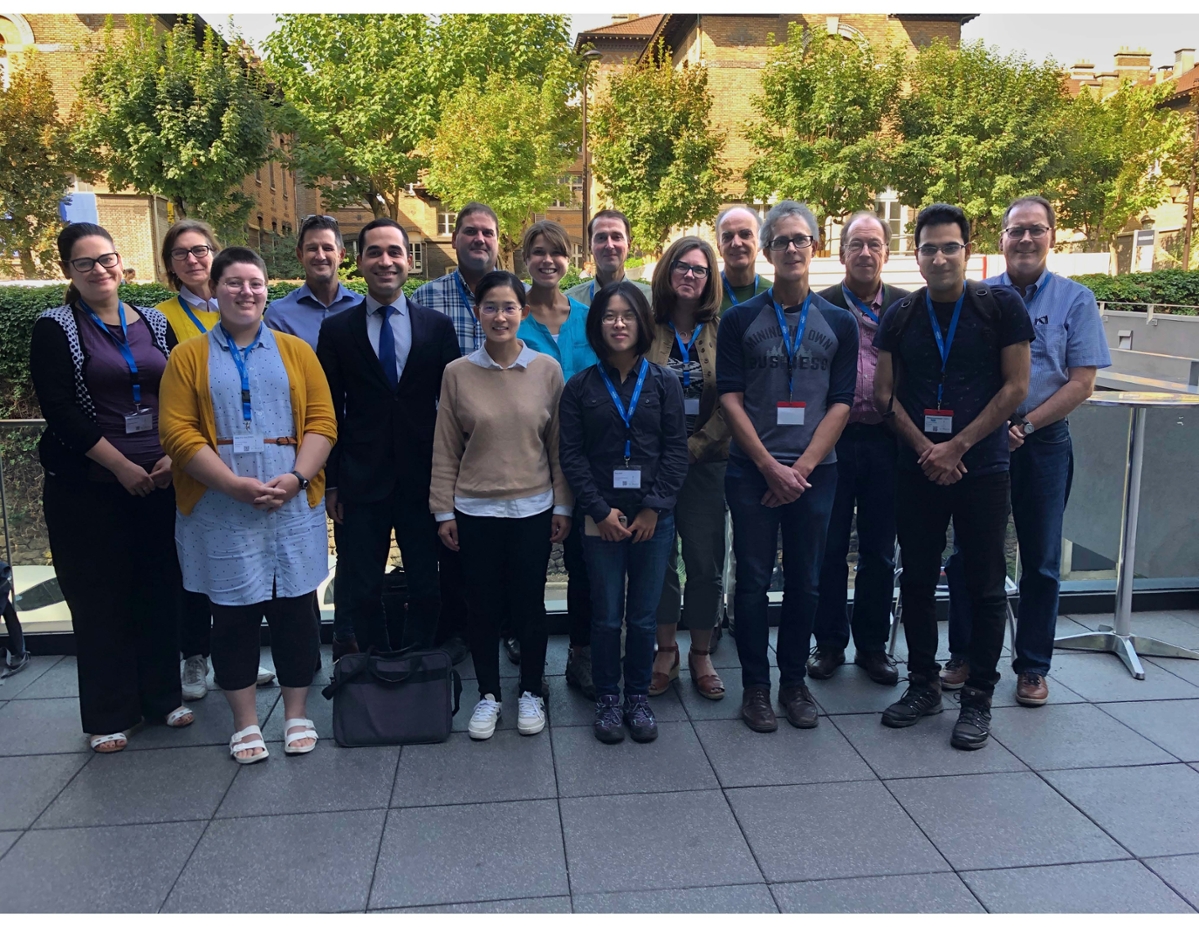 ---
The International Conference on Magnetic Resonance Microscopy held it's 15th Biannual conference in Paris, France over the summer months.
The conference brought together a group of 180 international experts focused on the development of spatially resolved magnetic resonance methods and their applications to diverse fields including engineering, biomedical and clinical science. UNB was exceptionally visible at the conference, accounting for fully 10% of all attendees, and they included former graduate students and postdocs who did their formative research right here at UNB and now hold prominent faculty or research positions at institutions around the world.
Many of the UNB attendees are pictured above with current UNB faculty members Dr. Bruce Balcom (far right), Dr. Ben Newling (4th from right) and Dr. Igor Mastikhin (very middle back).
Clearly, UNB faculty and students have developed an impressive global footprint in the field of magnetic resonance research!