IDST Student Recognized by Peers for Recent Presentation
Author: Kyle
Posted on Jul 9, 2019
Category: Student Stories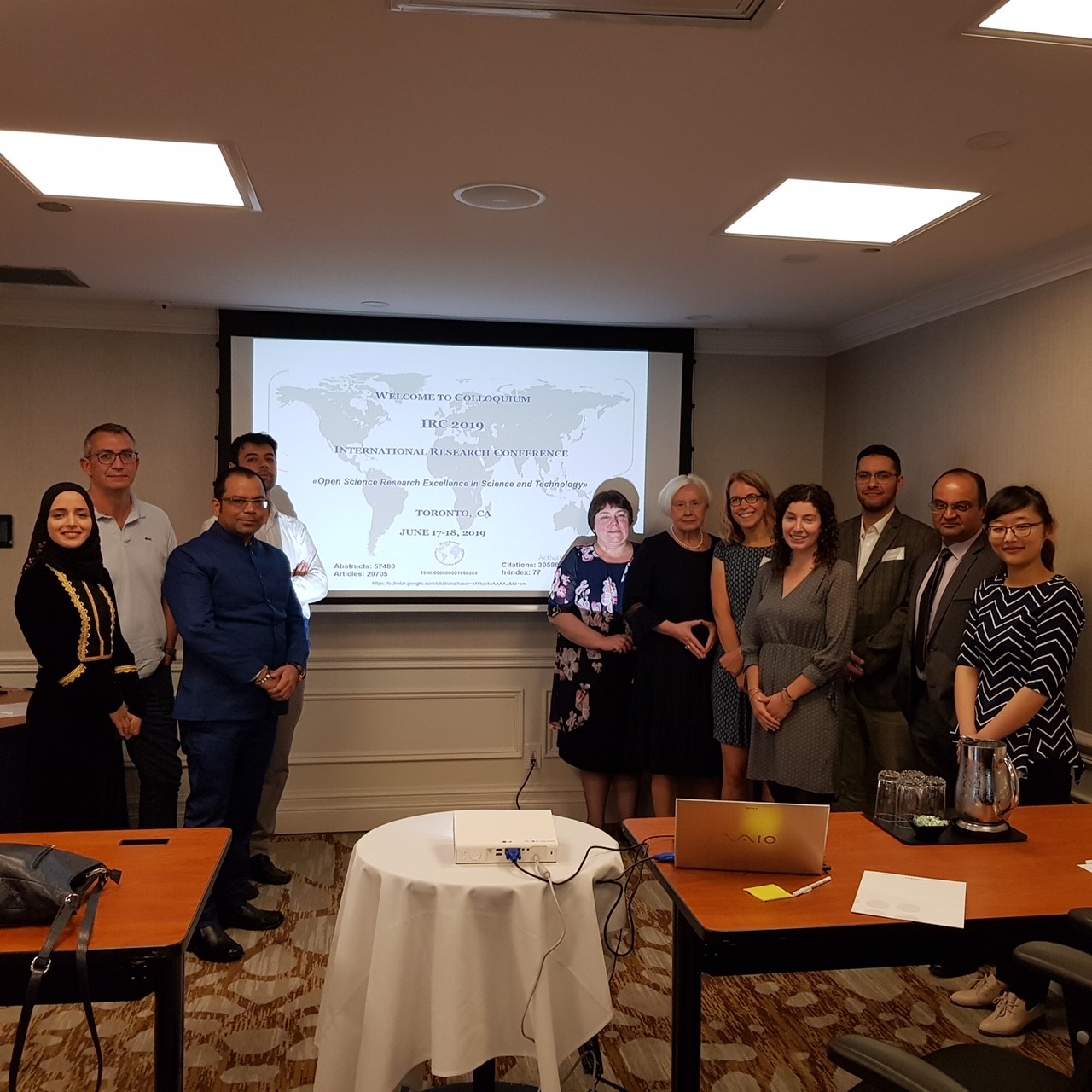 ---
The summer months can be a busy time for graduate student travel, with students looking to showcase the work they have been doing during the year at research conferences all over the world, which is very much true for one Interdisciplinary PhD candidate who was recently recognized by his peers for his presentation skills.
Ibrahim Hariz, pictured third from the right, recently presented his preliminary research to a group of his peers at the International Conference on Comparative Religion and Theology which took place in the city of Toronto.
Ibrahim's was awarded the award for best presentation at the conference for his talk entitled: The Positive Relationships Between Christians and Muslims in the 21st Century, Egypt as a model'.
Congratulations to Ibrahim and his colleagues from all of us here at SGS!
Interested in having some of your own travel showcased in our Blog? Be sure to send sgsaward@unb.ca an email with your story!