Former UNB Grad Student Appointed Fredericton's Next Poet Laureate
Author: Kyle
Posted on Feb 8, 2019
Category: Student Stories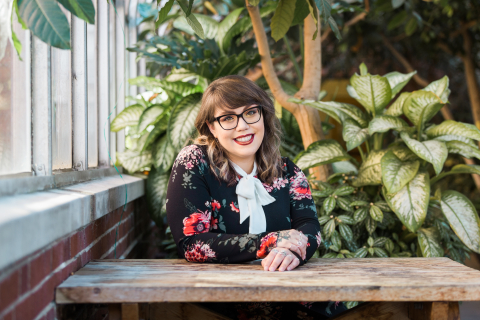 ---
A former masters student with UNB Fredericton's Department of English has recently been appointed Fredericton's next Poet Laureate.
Jenna Lyn Albert, a graduate of English's Creative Writing program, began in the position late last month, and will serve a two year term in the position formerly titled Cultural Laureate.
The position was only recently established in 2016 as part of an action item of the City's Culture plan which was adopted in 2014 and seen Ian LeTourneau sit as the positions first occupant.
Jenna's tenure will no doubt be a busy one, as she already has plans or has proposed numerous initiatives for public engagement including a poetry Podcast, downtown poetry tour, free poetry workshops and more!
Interested in learning more about Jenna and her new position? Check out a recent article published by the City of Fredericton.