S. Guimond
Posted: June 22, 2021 12:00:00 AM ADT
Category: Volleyball, ACAA, Varsity Sports
---
---
Finlay Kearney Staunton has officially signed with the Men's Seawolves volleyball team for the 2021-22 Varsity season. Coming to us from Kentville, NS, Finlay will be graduating from Horton High School where he has achieved honors in each year of his academics. He brings a wealth of athletic achievements and experience which include the Nova Scotia provincial team (five years), multiple...
Read the full post
---
S. Guimond
Posted: June 8, 2021 12:00:00 AM ADT
Category: Volleyball, ACAA, Varsity Sports
---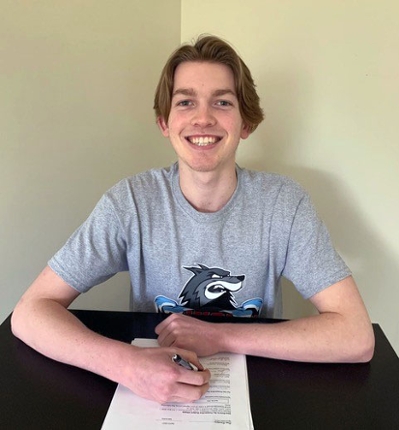 ---
Liam McLellan has officially signed with the Seawolves Men's volleyball team for the 2021-22 varsity season. Liam's hometown is Fredericton, NB where he has been the starting setter for his club team (Spartans) for the last three years, won a provincial title with them in grade ten, named All-Star in grade 11 and played on Team NB since 2019. He will be graduating from École...
Read the full post
---