Benjamin Perryman awarded SSHRC grant to study "smart" border technology
Author: Ed Bowes
Posted on Aug 10, 2021
Category: Faculty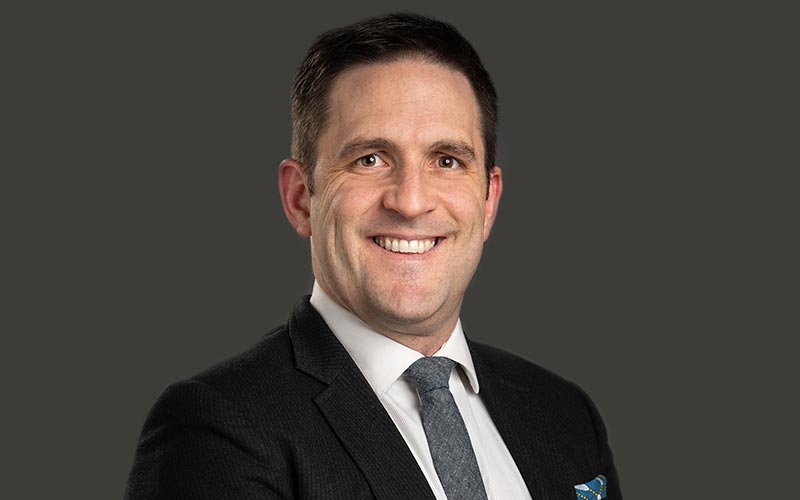 ---
Professors Benjamin Perryman (UNB) and Sean Rehaag (Osgoode Hall) have been awarded a SSHRC Partnership Engage Grant for their project Electronic Travel Authorizations: Interdicting Roma Refugees. The partnership includes Air Passenger Rights (APR), a non-profit group whose mission is to advance the rights of air travellers.
The project will examine the racial profiling effects of "smart" border technologies, such as Canada's Electronic Travel Authorization (eTA) system. The eTA system is a largely automated screening mechanism that digitally cross-references travellers against lists of potential "threats" to Canada. These threats include identifying potential refugee claimants and immigrants without visas so that they can be prevented from boarding their flights before they enter Canada. According to evidence obtained by APR, the eTA system has disproportionately impacted Hungarian Roma passengers.
The research team hopes to increase critical understanding of the innerworkings of the eTA system. They will examine this alleged "beyond the border" racial profiling that is used to prevent refugees and others from entering Canada, and hope to answer the question, "does the eTA enable a race-based anti-Roma and anti-refugee interception measure?"
Speaking about the project and this award, Professor Perryman says: "I am excited to be working on this project with Prof. Sean Rehaag, one of Canada's leading migration scholars, and Air Passenger Rights, a pioneering travellers' rights organization led by Prof. Gábor Lukács. Canada has a sordid history of discrimination in our immigration system. It is critical that we ask whether this history of discrimination is ongoing, especially as Canada develops new systems to exclude certain migrants. This project is important because Canada's use of eTAs to interdict and deny certain people access to Canada has not been studied to date. Such actions may violate both Canadian law and international human rights law that is binding on Canada."
The grant will provide a unique experiential learning opportunity for two UNB Law JD students. Under the supervision of Prof. Perryman, the research assistants will conduct legal research on international treaties that apply to Canadian officials overseas, draft access to information requests to gather additional records from Canadian immigration officials, and help to prepare a human rights complaint to a relevant United Nations treaty body. The JD students may also observe litigation conducted by Air Passenger Rights and/or Prof. Perryman.