Prof. Hilary Young contributes to Non-consensual Disclosure of Intimate Images tort adopted by the ULCC
Author: Ed Bowes
Posted on Jan 25, 2021
Category: Faculty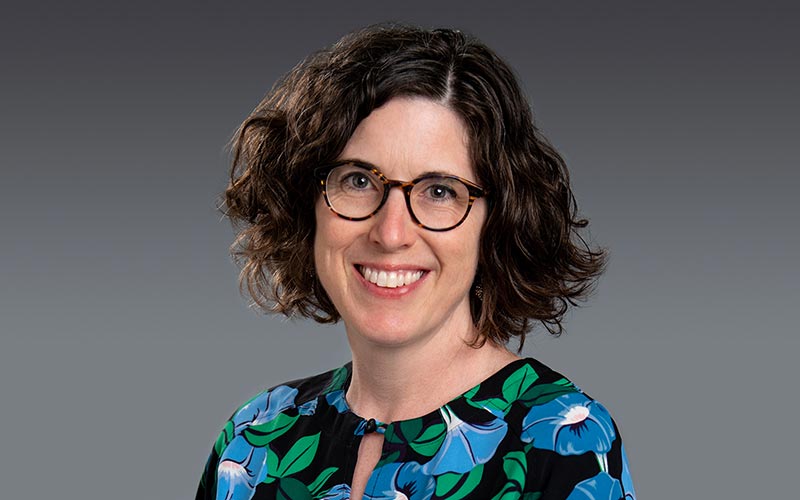 ---
For more than two years, UNB Law Associate Professor Hilary Young and Associate Professor Emily Laidlaw of the University of Calgary have worked on a law reform project examining the non-consensual disclosure of intimate images (or "revenge porn"). As of Dec. 31, 2020, the Uniform Law Conference of Canada (ULCC) has adopted its Uniform Non-consensual Disclosure of Intimate Images Act (2021), based in large part on Laidlaw and Young's proposal.
ULCC uniform laws can be influential, particularly where issues are complex and uniformity between provinces is desirable. Provinces decide whether to adopt uniform acts, in whole or in part, in order to modify the law or fill gaps.
Young and Laidlaw developed two distinct torts, one being a more traditional action for damages and the other focusing on limiting the image's distribution. This could be through court orders to remove images from the internet, de-index search engine results or destroy physical copies.
"Existing remedies were largely useless. If you are the victim of revenge porn, filing a statement of claim and getting your trial date in two years, and then getting a money remedy is not that helpful. You want the images taken down. Injunctions (such as one to take down images) are considered exceptional remedies, particularly if there hasn't already been a trial on the merits. There are a lot of barriers to getting injunctive relief. The whole point of this project was to make it a lot easier to get images taken down."
The Uniform Act helps to achieve this by imposing a minimal onus on the applicant, presuming distribution was non-consensual, and by specifically providing for different kinds of injunctive relief.
Some of the ULCC's work is reflected in Saskatchewan's new human trafficking law, which provides, for example, for court orders to de-index sites with non-consensual intimate images from search engines. And although PEI's Intimate Images Protection Act was enacted before the Uniform Act was completed, it reflects some aspects of Young and Laidlaw's approach, such as making threats to distribute these images tortious.
Prof. Young is hopeful that provinces that don't yet have a tort of non-consensual disclosure of intimate images will adopt the Uniform Act – or at least something similar that allows for a fast-track proceeding and takedown orders.
"Posting naked pictures without someone's permission is and was already illegal. The advantage of the Uniform Act is that it provides victims with a realistic way to get images taken down relatively quickly, cheaply and simply. It is different than other legal approaches to 'revenge porn' in Canada and I hope it will ultimately make a difference in some people's lives."