UNB Law colleagues present at CBA-NB's Midwinter 2020 Conference
Author: Ed Bowes
Posted on Feb 19, 2020
Category: Faculty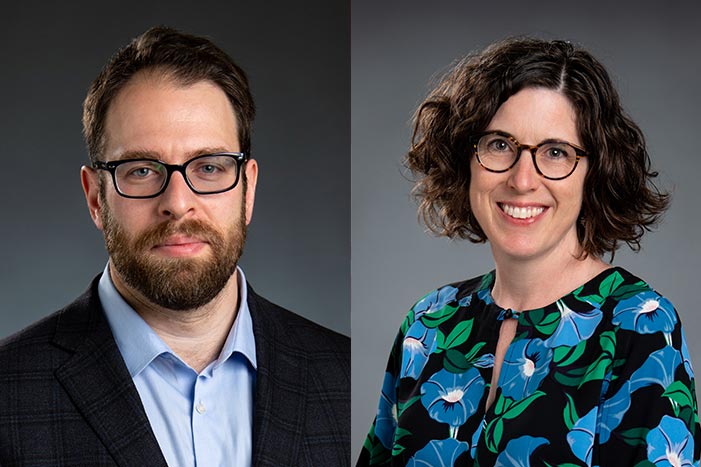 Associate Dean Michael Marin and Professor Hilary Young recently spoke at CBA-NB's Midwinter 2020 conference The Future is Now. The two-day event saw legal professionals from across the province come together to engage in networking opportunities, educational programming, and business meetings.
Prof. Young, alongside fellow privacy expert David Fraser (McInnes Cooper Halifax), presented Going After Online Mischief: Legal and Practical Issues with Law Online. The presentation focused on the latest developments in Internet-enabled torts, and provided practical insights about collecting and obtaining evidence essential for your client's case. Professor Young discussed developments in defamation and privacy law relating to online harms.
Associate Dean Marin, as a member of an esteemed panel of decision-makers, presented Tips and Tricks from Administrative Law Decision Makers. The talk provided advice for advocates and participants before some of New Brunswick's administrative tribunals. In addition, the members of the panel discussed emerging developments in procedural fairness and the impact on efficient and effective decision making.
The panel included Raymond P. Gorman, Q.C., NB Energy and Utilities Board, Saint John; and Marie-Claude Doucet, New Brunswick Insurance Board, Saint John. The panel was co-chaired by UNB Law instructor Scott A. Brittain, Q.C., City of Saint John and Catherine Fawcett, Godbout Fawcett, Saint John.