UNB Research
Posted: October 18, 2021 7:00:00 AM ADT
Category: Research, Partnerships, Innovation & Commercialization, COVID-19
---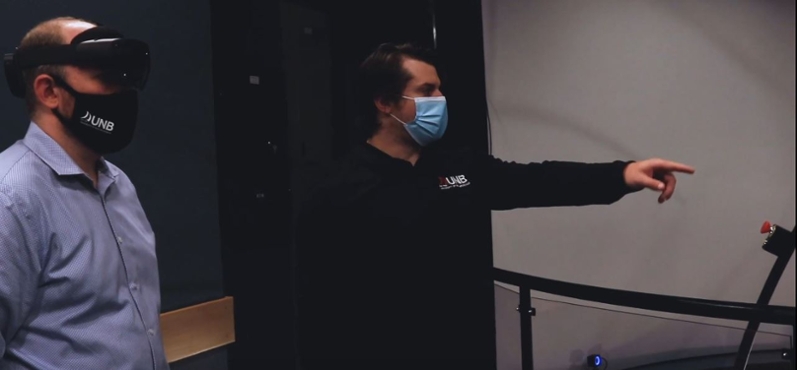 ---
The University of New Brunswick's Research & Innovation Partnerships (R&IP) team is used to seeing and sharing innovative new solutions to major challenges. Today, they're implementing one of their own, offering secure, remote tours of research facilities to support new and existing R&D partnerships. This new offering is the first use of Microsoft's HoloLens 2 and Kognitiv...
Read the full post
---
UNB Research
Posted: October 15, 2021 7:00:00 AM ADT
Category: Partnerships, Research, COVID-19
---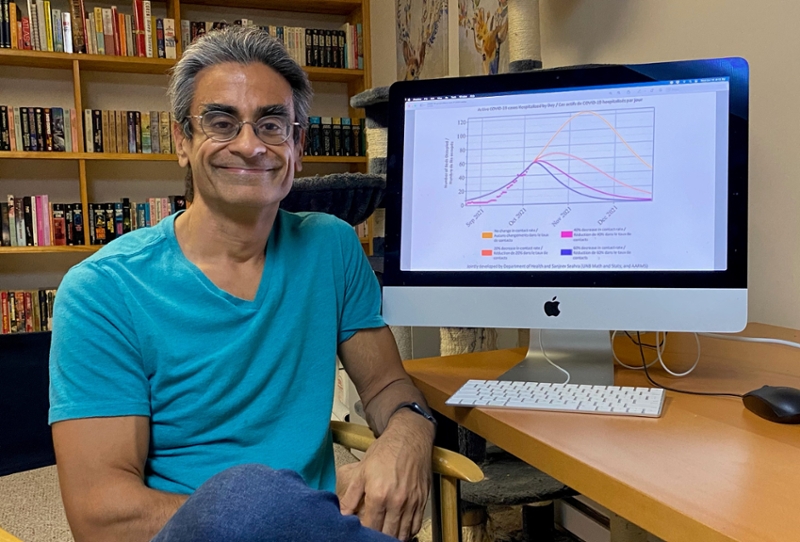 ---
Four curves in four different colours: No change; reduction of contacts when compared to baseline (October 8, 2021) by 20%; by 40%; by 60%. Many New Brunswickers are likely familiar with this graph, which was shared with media on October 8, 2021. It's simple enough to understand the immediate implications: reducing our in-person contact will result in fewer hospitalizations, and less...
Read the full post
---