Development and Donor Relations, UNB
Posted: November 29, 2018 12:00:00 AM AST
Category: News and Events, Donor Stories
---
---
FREDERICTON, NB, November 29, 2018 – The Psychological Wellness Centre (PWC) at the University of New Brunswick is pleased to receive a $19,500 Bell Let's Talk Community Fund grant to help expand the PWC's group therapy program for adolescents and teens. The grant was announced during the opening of the Centre's new location in the C.C. Jones Student Services Centre. The...
Read the full post
---
Development and Donor Relations, UNB
Posted: November 1, 2018 12:00:00 AM ADT
Category: News and Events, Scholarships and Bursaries, Creating Opportunities for Students
---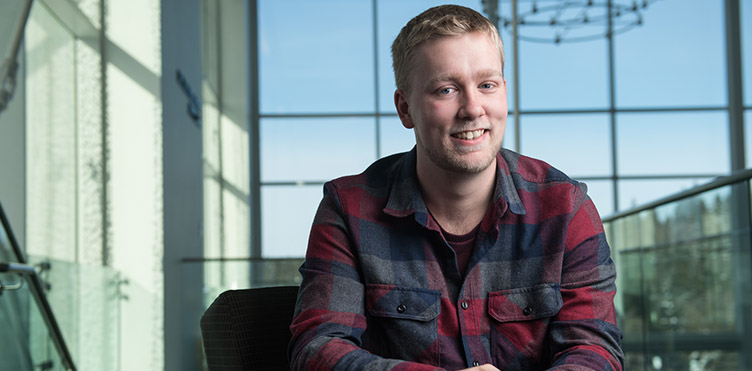 ---
Photo: Nick McCullum, Bachelor of Science in Mathematics and Statistics 2018, Apohaqui, NB As Nick McCullum reflects on the steps he took toward becoming president of Houston-based Sure Dividend, he credits those who helped him make important decisions and gain critical experience during his four years at the University of New Brunswick in Saint John. Engaging professors were open to his...
Read the full post
---