UNB Development and Donor Relations
Posted: August 22, 2018 12:00:00 AM ADT
Category: Scholarships and Bursaries, News and Events, Creating Opportunities for Students
---
---
Geoffrey Noseworthy of Lewisporte, Nfld., and Anna Postill of Toronto have been named the University of New Brunswick's recipients of the prestigious Schulich Leader Scholarship. This year, out of a pool of 350,000 potential candidates across Canada, 1,400 students were nominated, of which 50 received this celebrated award. Mr. Noseworthy, 18, is a recipient of the $80,000 Schulich Leader...
Read the full post
---
UNB Development and Donor Relations
Posted: August 1, 2018 12:00:00 AM ADT
Category: News and Events
---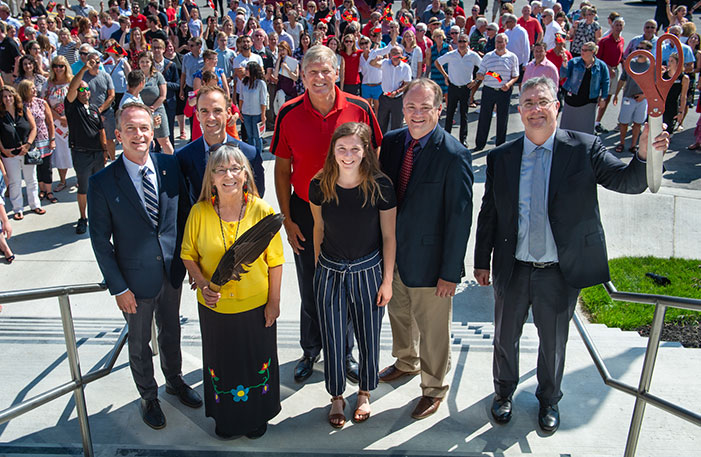 ---
The University of New Brunswick held the official ribbon cutting event for the new Kinesiology Building at UNB Fredericton this morning. This 60,000-sq. ft., $36-million building will create a nationally significant research cluster focused on health, wellness, physical fitness and health promotion that will establish New Brunswick as a leader in preventative health care. "In addition to...
Read the full post
---