GEAR - Graduate Essentials for Academic Research
Author: Kyle
Posted on Oct 9, 2018
Category: News and Events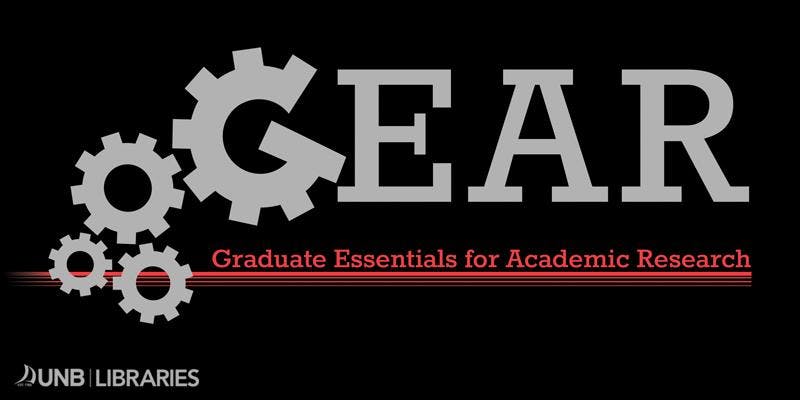 ---
UNB Libraries is hosting a full-day workshop developed to introduce te skills, tools and resources graduate students will need for success throughout their graduate program.
The workshop is open to all graduate students, both new and continuing, and as an added bonus... it is free of charge!
Check out the list of events below.
10:00 - 11:00 AM: Advanced Research for Humanities & Social Sciences (Joanne Smythe and David Ross) OR Library Research Tools for STEM students

(Saran Croos & Tatiana Zaraiskaya)

11:00 - 12:00 PM: Which Citation Manager is Best for Me? (Richelle Witherspoon & Tatiana Zaraiskaya)
12:00 - 1:00 PM: Lunch (light lunch will be provided)
1:00 - 2:00 PM: Research Data Management: Challenges and Opportunities (James MacKenzie & Tatiana Zaraiskaya)
2:00 - 2:30 PM: Theses and Dissertations Resources at UNB Libraries (Rob Glencross & Mike Nason)
2:30 - 3:30 PM: Issues in Scholarly Publishing (Mike Nason)
Interested in attending? Register here.