New Research Funding for UNB
Author: Kyle
Posted on Jun 11, 2018
Category: Money Matters , News and Events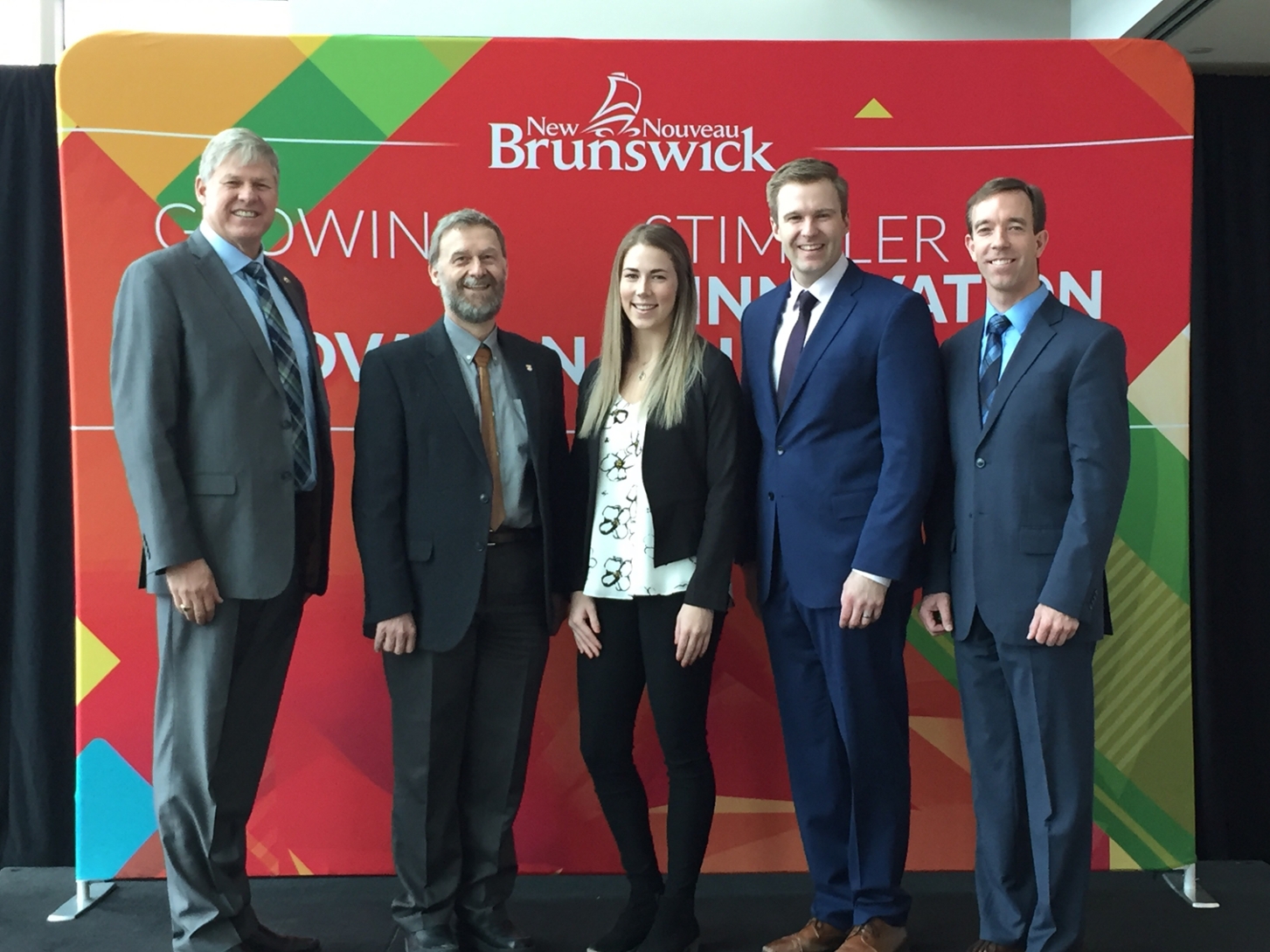 ---
May was a big month for research at the University of New Brunswick, with Tri-Council funding results making their way across the nation, and many new and current researchers on both UNB campuses receiving exciting news.
At the same time, the Province of New Brunswick announced $11.4 million dollars in research funding through the New Brunswick Innovation Foundation, NBIF, a large portion of which will support research at UNB. Attending the announcement were, from right to left, Calvin Milbury (CEO of NBIF), Premier Brian Gallant, Katie Wilson (former grad Student in Biomedical Engineering), John Kershaw representing the School of Graduate Studies, and Deputy Premier, Stephen Horseman. 
For more information on the provincial announcement, check out the press release.