Meet Our Staff - Kyle!
Author: Drew
Posted on Mar 26, 2018
Category: Faculty Focus
---
If you don't know Kyle yet (where have you been?!), then this is your chance to meet him. 
Kyle Hampsey is the Student Services Officer in the Grad School. Kyle joined the SGS team in spring of 2016 and has been focused on graduate student funding, communications and project development for the graduate community -- e.g., the 3MT! Kyle's arrival in the SGS required only a short walk across the street from Financial Services where he was previously. 
When not working in the SGS, Kyle's most likely spotted either on the golf course (when the weather's good!) or on the slopes (winter). Very occasionally, you may spot Kyle working out in the Currie Centre .... though not as often as you'd think to hear him talk!
Among the things Kyle is most proud of and talks most about (even more than the gym) is his feline companion, pictured here, and affectionatelly named Goober. (Kyle that's a terrible name!)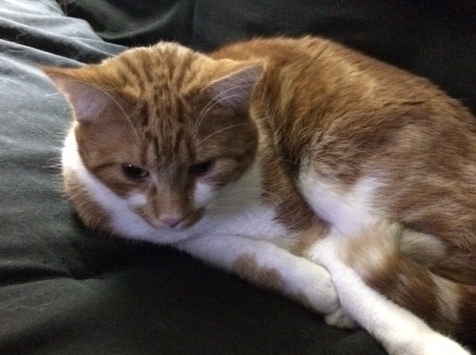 Interested in learning more about projects Kyle and the SGS team are working on? Check-out our  website, social media, and of course... the Gradosphere!