Former UNB Graduate Student on Track in Jamaica
Author: kyle
Posted on Feb 5, 2018
Category: Student Stories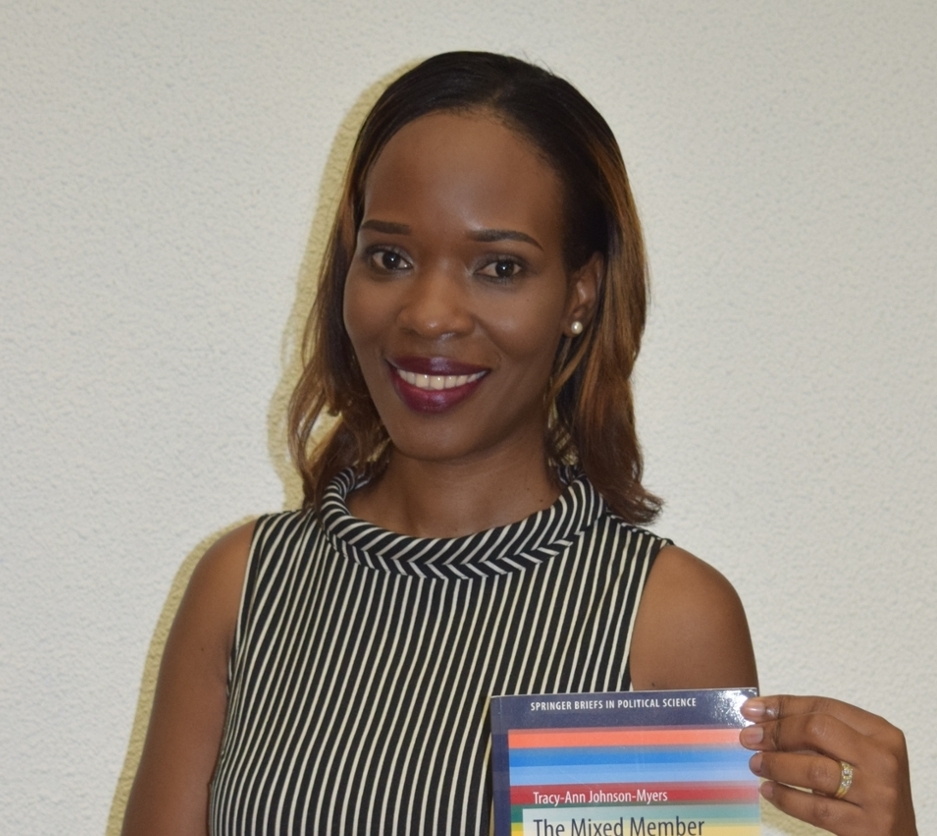 ---
The work of a former Interdisciplinary Studies graduate student, Dr. Tracy-Ann Johnson-Myers,  has recently been celebrated and recognized with a Best Research Publication Award.
Tracy-Ann was recognized for her recent book, The Mixed Member Proportional System: Providing Greater Representation for Women?: A Case Study of the New Zealand Experience, published during the fall of 2016.
After completing her degree requirements at the University of New Brunswick under the supervision of Dr. Joanna Everitt, Tracy-Ann has spent the last several years as a lecturer at the University of West Indies, and is now in a tenure track position with the Department of Government.
From all at the Grad School, Congratulations Tracy-Ann!
Have a story to share? Let us know!