Introducing: Thesis Corner
Author: Kyle
Posted on Jan 8, 2018
Category: News and Events , Thesis Corner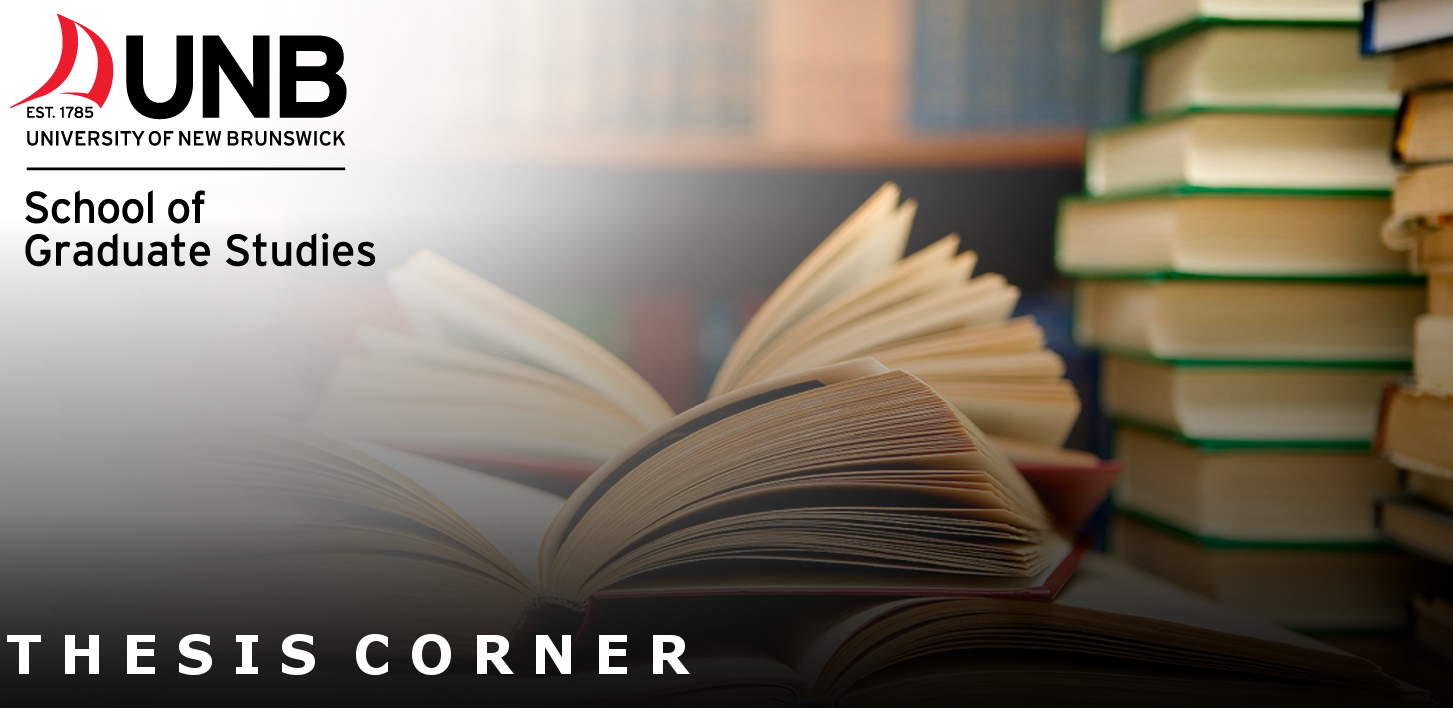 ---
The School of Graduate Studies is excited to announce the addition of a new section to the blog!
Thesis Corner
Thesis Corner will be a way to announce upcoming thesis proposals and defences happening on both the Fredericton and Saint John Campuses.
Each post will include the thesis abstract, along with the time and location of the presentation to allow students, faculty, staff and the public to attend should the topic pique their interest!
Stay tuned for upcoming posts, which will appear as presentations are scheduled.