Professor Hilary Young presented at the Canadian Media Lawyer s conference
Author: UNB Law
Posted on Nov 16, 2016
Category: Faculty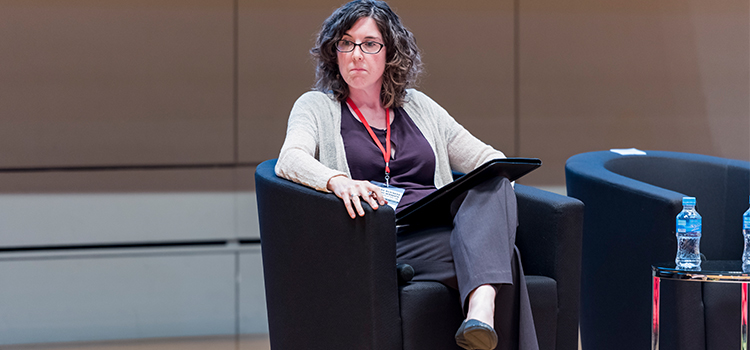 UNB Law Professor Hilary Young recently presented her paper on "Canadian Defamation Actions: An Empirical Study" at the Canadian Media Lawyer's Conference in Halifax on Nov. 4. Professor Young's paper was a quantitative study of Canadian defamation cases between 1973-1983 and 2003-2013.
 Professor Young's findings concluded:
Damages have more than doubled, when adjusted for inflation, between these two periods
Corporate defamation claims make up about a third of the total in Canada
Plaintiffs established liability much more often in 1973-1983 than in 2003-2013
Punitive damages are awarded much more often to corporations than to human plaintiffs and in higher amounts
Punitive damages are awarded in about a quarter of cases between 2003-2013
Publications in new media (internet and email) result in liability more often than publications in another media
The Canadian Media Lawyer's Conference was held on Nov. 4 and 5 in Halifax, where Dr. Young presented her findings on a panel entitled "statistical analysis of defamation actions and claims" with moderator Amy Crosbie (Curtis Dawe) and Rohit Trivedi (Axis Canada).
Find out more about the Canadian Media Lawyer's Association by visiting their website