Prof Olabisi D Akinkugbe receives SSHRC Insight Development Grant
Author: UNB Law
Posted on Oct 28, 2016
Category: Faculty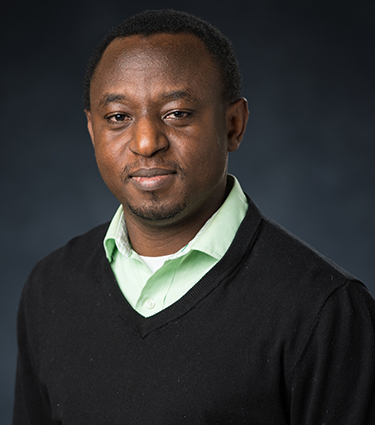 Congratulations Prof. Olabisi D. Akinkugbe for being awarded an Insight Development Grant from the Social Sciences and Humanities Research Council (SSHRC).
Thanks to the generous support of SSHRC, the ambitious research project entitled "Regional and National Courts and Africa's Economic Integration: A Study of the East African Community" will be funded up to $66,000. SSHRC Insight Grants support research excellence in the social sciences and humanities.
The East African Court of Justice (EACJ) is designed to resolve disputes in an economic integration organization – the East African Community (EAC) – that aims to facilitate the free movement of goods and people across borders; a process deemed essential for economic development of the region. Despite being modeled after the highly successful Court of Justice of the European Union, the EACJ has struggled to advance economic integration within the EAC using its decided cases. Indeed, instead of maintaining its focus on ensuring rule of law in the economic context, the court has widened its mandate to the realm of human rights, national security and domestic governance issues, resulting in the potential backlash from the member states of the EAC.
The project which involves a co-applicant from Thompson Rivers University, and collaborators from the University of Western Cape, South Africa, and the University of Nairobi, Kenya intends to examine the role courts play in economic integration, and explore strategies to enhance their role. An objective of the project is to examine whether the socio-cultural and political context in which the East African Court of Justice (EACJ) operates constrains its ability to reach its full potential.
This summer, Prof. Akinkugbe, the co-applicant, and other members of the research team will spend time in East Africa — Kenya, Tanzania, Uganda, Burundi and Rwanda — conducting interviews and collecting data. They hope that the research outcomes from the project will shape the context of our understanding of the role of regional courts in Africa.
Prof. Akinkugbe looks forward to sharing the outcomes of his thesis and this research project in peer-reviewed publications.