UNB research team recognized with best paper award from IBM
Author: UNB Research
Posted on Feb 26, 2021
Category: Research , Partnerships , Publications , Accolades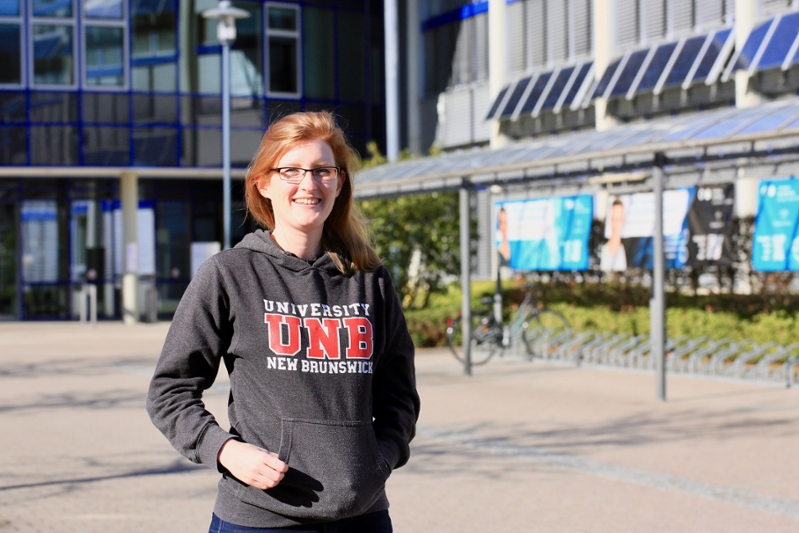 ---
Britta Sennewald, a UNB graduate student in computer science, and Dr. Kenneth Kent, professor of computer science, were recognized with the Best Paper award at the 30th Annual International Conference on Computer Science and Software Engineering (CASCON'20) for their work, Voting for Authorship Attribution Applied to Dark Web Data.
The paper was also authored by Rainer Herpers and Marco Hülsmann, both at the University of Applied Sciences Bonn-Rhein-Sieg (BRSU).
Ms. Sennewald previously studied computer science in Germany at BRSU with a focus on cyber security, specifically cryptography. She took an interest in the dark web and decided to continue her research at UNB. Upon completion of her program, she graduated with two master's degrees, receiving one in Germany from BRSU, and one from UNB.
In recent years, the dark web has gained popularity among certain communities, as it provides a higher level of privacy and anonymity than is generally found online.
For most of us, the internet is accessed through visible standard web browsers which is known as the surface web. However, there is a portion of the internet that is not indexed or searchable by ordinary search engines, called the deep web. Within the deep web, the dark web is a less accessible subset of spaces that requires specialized software, tools, or connections for access. (Learn more about the two from the Encyclopaedia Britannica.)
Ms. Sennewald was interested in combining research on authorship attribution and the dark web because of a lack of research in the area. Authorship attribution is a process of identifying an author from different sets of texts.
Ms. Sennewald experimented with using different artificial intelligence methods such as machine learning algorithms and natural language processing to perform this authorship attribution.
Natural language processing is a field of artificial intelligence that enables computers to understand human language (syntax, semantic). For example, Siri and Cortana are used in speech recognition – like asking Siri to set you a reminder. Ms. Sennewald used natural language processing for written text in her research.
Collecting data from the dark web was not a simple task.
"Britta had to go through a fair amount of a cat and mouse game of trying to crawl and extract that data, as it is the dark web" said Dr. Kent, who supervised Ms. Sennewald. "When they detect you trying to copy and obtain all that data, they try different things to stop you from doing it. So effectively, because of this, she had to develop some good techniques to collect that data."
Ms. Sennewald's research looked at four feature categories to compute the data: word for word text, writing style of the author, time of the post and a language model which analyzes text by using different algorithms. They used a classifier that worked best for each category and a final voting classifier to combine the results.
"We achieved an accuracy of 80% that we attributed post correctly to its author and a probability of 94% that the correct author was at least within the top three most likely candidates," she said. "As you can see, authorship attribution is a risk to anonymity in the dark web."
Like the surface web, the dark web is used not only by organizations and journalists, but others who want to exercise their freedom of speech anonymously.
Ms. Sennewald's contributions have opened opportunities for future research in exploring different forms of the dark web, thanks to the unique data techniques she developed.
"This was my very first paper and I'd like to say thank you for this chance to publish it," said Ms. Sennewald. "It's pretty amazing that I won. This award is just unbelievable."
The project was funded by the Natural Sciences and Engineering Research Council of Canada (NSERC) and the German Academic Exchange Service or Deutscher Akademischer Austauschdienst (DAAD).
Dr Kenneth Kent is a professor in the Faculty of Computer Science, Assistant Dean Research and Outreach, and the Director of the Centre for Advanced Studies - Atlantic.
Story written by Kesang Deker.
More information
Dr. Kenneth Kent (orcid)| Faculty of Computer Science| Centre for Advanced Studies - Atlantic | Research at UNB | Graduate Studies at UNB