SGS Congratulates Dr. Chloé Cherpin on winning the SFEN Jean Bourgeois prize!
Author: Andrea
Posted on Jun 1, 2022
Category: News and Events , Student Stories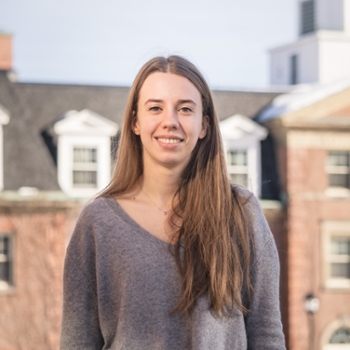 ---
Dr. Chloé Cherpin has been awarded the Jean Bourgeois prize for best thesis by Société française d'énergie nucléaire. Chloé graduated this May with her doctorate in Chemical Engineering. Her thesis was entitled: Modeling the Behavior of Colloidal Corrosion Products in the Primary Circuit of Pressurized Water Reactors.
An important contributor to radiation doses to workers in nuclear plants is the distribution of radioactive corrosion-product (oxide) particles around the coolant circuits. These circuits are of high-temperature water so predicting the particle build-up and therefore the potential hazard to workers entails knowing the properties of the oxides at temperature. For her PhD under a collaborative project with the French CEA (Commissariat à l'énergie atomique et aux énergies alternatives), Chloé measured the electrical charge developed by these colloid-sized particles under the conditions of pressurized-water-reactor primary coolant, an important property governing their transport. This was technically difficult and was the first time such measurements have been made. The award will recognize the contribution to radiation dose control in the nuclear industry.
The award ceremony will be held in Paris at L'Institut de France later this month. Congratulations Dr. Cherpin!