SGS Congratulates 2022 3MT Winners!
Author: Andrea
Posted on Apr 22, 2022
Category: Student Stories , News and Events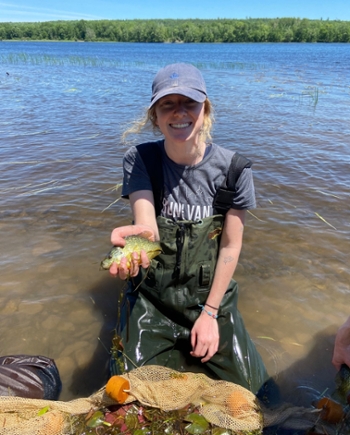 ---
The School of Graduate Studies warmly congratulates the winners of the 2022 3MT competition! The judges were deeply impressed with the comprehensiveness, engagement, and storytelling capacity of all UNB students who took on this challenge.
 First Place: Julia Macpherson ($500) for This is snow joke: freshwater fish may be more susceptible to acute copper toxicity at winter cold temperatures 
 Second Place: Kimberly Wilbur ($200)
 Honourable Mention: Stephany Peterson (for communicating passion for research)- $100
Honourable Mention: Kaushalya Rathnayake (for imagery and relatable engagement)- $100
Honourable Mention: Eleanor McSporran (for bringing technical clarity to complex ideas)- $100
As our winner, Julia, will represent the University of New Brunswick at the Atlantic Regional 3MT competition which our campus will be hosting this year in a virtual format on June 16. Please look for that announcement!
Once again, warmest congratulations for these excellent presentations.