Happy Holidays from SGS!
Author: Kyle
Posted on Dec 18, 2017
Category: Faculty Focus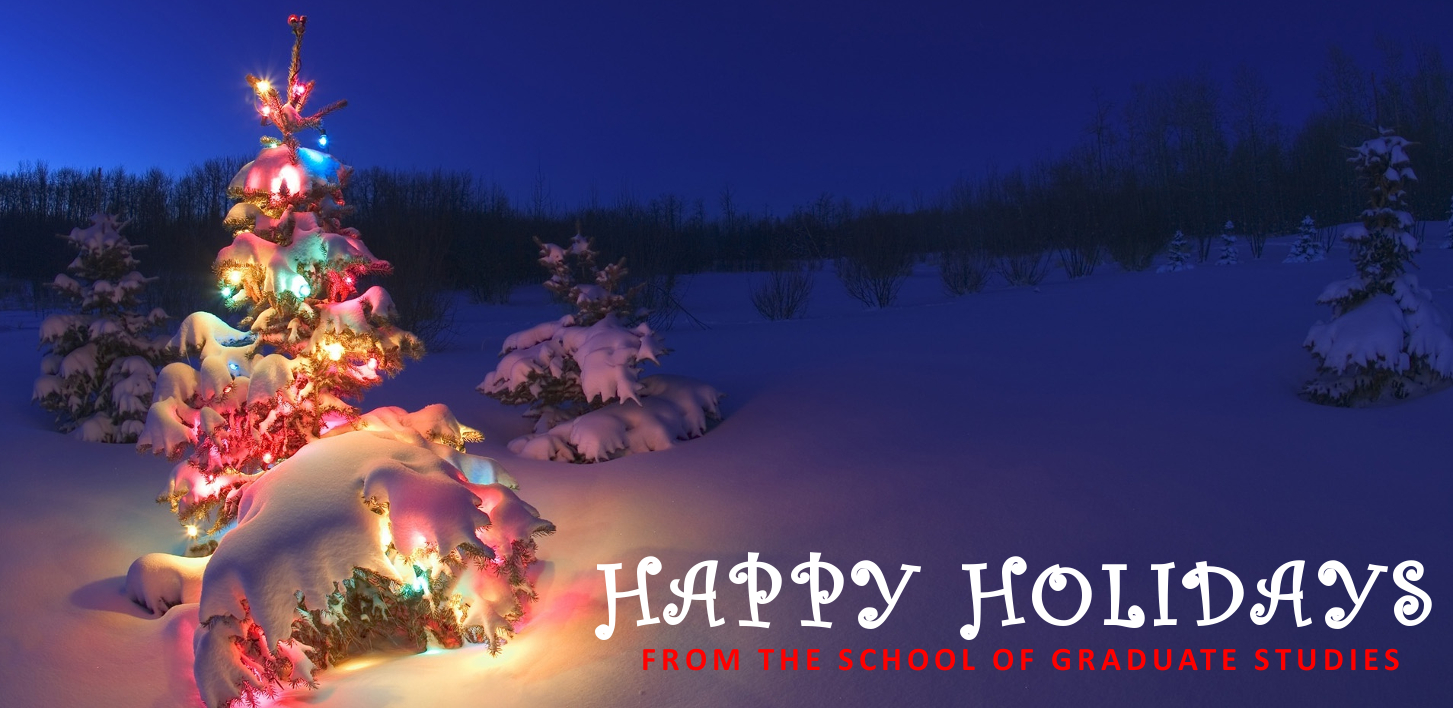 ---
The School of Graduate Studies would like to extend our sincerest well wishes to you and your families over the upcoming Holiday Season.
It has been a great 2017, full of inspiring graduate student success stories and exciting new changes around our graduate community including the addition of new and friendly faces to the team at the Grad School, to hosting UNB's first rendition of the Three Minute Thesis competition in the early spring along with the the Eastern Regional 3MT, and even the introduction of the Gradosphere just to name a few.

We at the Grad School are already planning and looking forward to a strong 2018, with many new and exciting opportunities and ideas in store for our graduate student community, so stay tuned to our new look website as well as our blog to be the first to hear about our announcements.
On behalf of the entire faculty and staff at the grad school, we wish you a safe and happy holiday season.
Holiday hours of operation
The Grad School will  be closed for the Holiday season beginning December 23, 2017 and returning January 02, 2018.
During this time there will be no new posts to the Gradosphere, but we will return in the new year with more news and exciting graduate stories!