John Gonzales follows entrepreneurial path to grow rehabilitation brand in New Brunswick
Author: UNB Alumni
Posted on Jan 25, 2021
Category: Inspiring Stories , UNB Saint John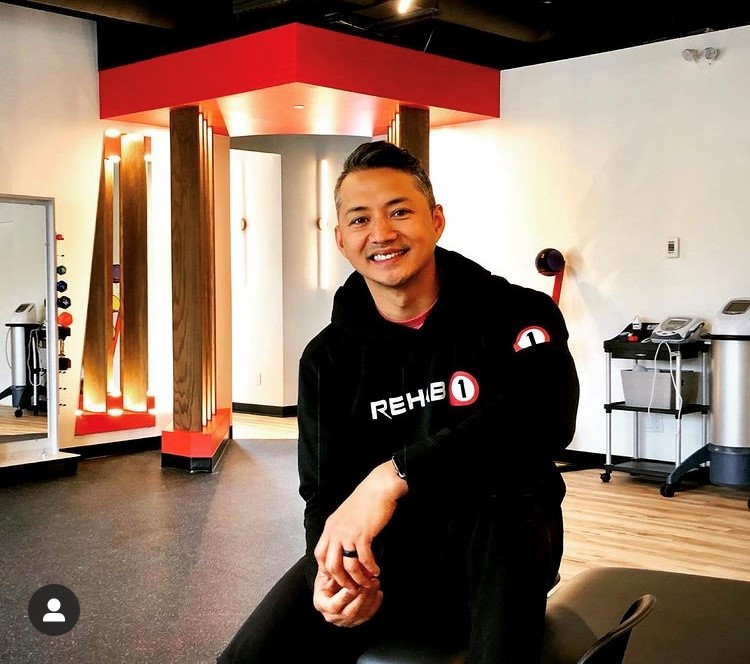 ---
For physiotherapist John Gonzales (BSc'00), people and building connections are at the heart of everything he does. It's this concept that he lives by everyday as CEO and founder of his New Brunswick-based business, Rehab1 Performance Center.
Launched in 2016, Rehab1 offers core services of physiotherapy, massage, and chiropractic, in addition to nutrition, counselling services, women's health and concussion management. In the short time since launching, Gonzales has expanded his business from its flagship location in Moncton, N.B. into two more centers in Riverview and Saint John, with two additional New Brunswick locations in the works.
"The businesses I ran before Rehab1, I always did with partners," says Gonzales. "This was my attempt to do something on my own, with my own vision and own values instilled, and I'm running with that."
With a passion for health and wellness, and previous years of entrepreneurial experience behind him, Gonzales has focused greatly on the growth of the brand. He says that building key partnerships in the community, supporting local and finding those people that align with the clinic's values is what makes him feel good.
In 2018, Rehab1 became the official sports rehabilitation center for the Moncton Magic, Moncton's professional basketball team. In addition to a number of other community partners that have been established over the years, Rehab1 has also most recently connected with Fundy CrossFit and Jason's Functional Training Studio in Saint John, and True Reflection Training and Moncton KickFit in Moncton.
But it is the internal people, his staff and clients, who truly fuel Gonzales' heart and focus day after day.
"We set out to be a clinic that is bold, courageous and heart-centered. You know us because you know our story and our hearts. For a few years I was genuinely focused on just inside the company and it spilled out to marketing and then to the client experience. People felt good to be in here because the staff were so happy too."
Now a tremendous leader in the community, Rehab1 has been recognized for its success as 2019 Business of the Year in the Riverview region, 2019 Finalist as Emerging Business of the Year in Moncton, as well as Top 3 Physical Therapists in Moncton and Saint John.
Reflecting on his career journey to date, Gonzales says his experience as president of the UNB Saint John Students' Representative Council (SRC) and belonging to a university that supported leaders, played a major role in developing the skills that have led to his professional success today.