Global health researcher brings child health expertise and international experience to UNB
Author: UNB Research
Posted on Oct 20, 2020
Category: Research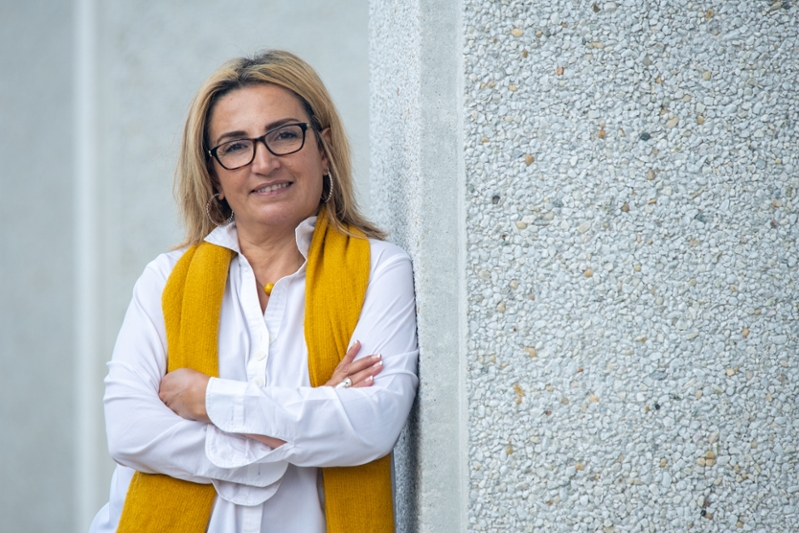 ---
Dr. Ziba Vaghri has journeyed the world researching and advocating for children's health, development and rights. Now, Dr. Vaghri is bringing that passion and expertise to the University of New Brunswick. She was recently appointed as a Senior Research Associate in the department of psychology on UNB's Saint John campus.

"UNB offers a unique opportunity for this work. There is very fertile soil in New Brunswick for developing children's rights research, particularly through the new Integrated Health Initiative and existing relationships with the Child and Youth Advocate," said Dr. Vaghri. "Health is no more just a matter of medicine but a matter of ecology, of politics, of many other seemingly discrete issues, and UNB's IHI reflects this more comprehensive understanding."

Dr. Vaghri has more than 20 years of extensive research and international experience in the areas of child health, development and rights, with a strong emphasis on the social determinants of health and improving the conditions for children's lives and learning.

"Dr. Vaghri is a recognized international researcher in child development and child rights, and one of the leading scholars at the intersection of these two fields," said Dr. Dave MaGee, vice-president of research at UNB. "I look forward to seeing her develop a research program that advances our knowledge of these topics, our ability to support students in becoming the researchers and change-makers of tomorrow, and the security of children globally."

Dr. Vaghri's appointment will bolster a growing strategic emphasis on health research at UNB, particularly for the new interdisciplinary bachelor of health offered in Saint John, a unique program in Canada offering a curriculum that integrates arts, business and science, and for future graduate programs.

"Research is fundamental to the key goals of the IHI. Dr. Vaghri's work in child rights and health will be a major contribution to addressing barriers to accessing health care such as poverty and illiteracy. Over time, we are aiming to make Saint John an international centre of excellence with UNB at its heart, leading the way in health and social innovation, a powerful magnet for motivated students, highly qualified faculty and world-class researchers," said Dr. Petra Hauf, vice-president of the Saint John campus, who is leading the IHI.

UNB is also actively pursuing opportunities to establish a funded research chair in Child Rights, in order to further solidify Dr. Vaghri's role in this important area of research.
Dr. Vaghri co-founded the International Program of the Human Early Learning Partnership (I-HELP) at the University of British Columbia. In 2014, she began a one-year appointment as Early Child Development Technical Officer at the World Health Organization headquarters. Upon returning to Canada in 2015, Dr. Vaghri resumed her research activities, securing a prestigious Michael Smith Foundation for Health Research Scholar Award and numerous grants in the process.

Dr. Vaghri's arrival also makes UNB the home of GlobalChild, a comprehensive child rights monitoring platform. The project, funded by the Canadian Institutes of Health Research and grounded in the principles of human rights and child development, has been created under the auspices of the UN.

Developed in collaboration with nine Canadian and 19 international universities and agencies, it will support the implementation and monitoring of the UN Convention on the Rights of the Child.

As signatories submit data to the platform, GlobalChild will also provide new opportunities to enhance UNB's leadership role in data research. The resulting pool of data will provide opportunities for data research and security collaboration within UNB and across Canada.
Media contact: Jeremy Elder-Jubelin
Additional quotes:
"Attracting Dr. Vaghri and her GlobalChild research program to UNBSJ is a major accomplishment for UNB and for the province as a whole," says Mr. Norman Bossé, QC, New Brunswick's Child and Youth Advocate. "For over ten years now, our Office has been publishing an annual State of the Child Report and Child Rights Indicator Framework. Now, with New Brunswick positioned to be the first jurisdiction to pilot GlobalChild, we will be able to significantly improve our data monitoring efforts for New Brunswick children and strengthen our lead in terms of child rights implementation. Dr. Vaghri's research program will help our province make swifter progress in youth mental health, in combatting child poverty or addressing the ravages of significant childhood disorders such as autism and FASD. Together, with the right research tools we can help put children first."