ForEM faculty celebrates National Forest Week
Author: UNB Newsroom
Posted on Sep 22, 2022
Category: UNB Fredericton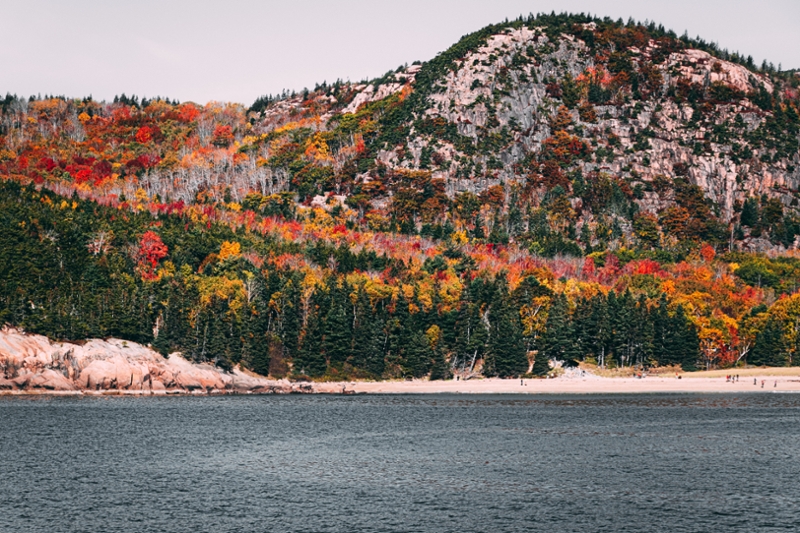 The University of New Brunswick and the faculty of forestry and environmental management (ForEM) have a lot to celebrate during National Forest Week (Sept. 18-24). 
Acknowledging one of Canada's greatest renewable resources, National Forest Week encourages Canadians to learn more about their forest heritage and support greater recognition of this valuable resource.  
With 362 million hectares of forests in Canada, the forest sector is an important contributor to Canada's economy and serves as a key source of prosperity for people and communities across the country. 
Established in 1908, ForEM at UNB has been solving complex forestry problems and providing forest sector training and professional development opportunities in the region for more than a century.  
Here are some recent achievements of the ForEM students and faculty. 
Greater Fredericton area designated 2023 Forest Capital of Canada 
As a hub for excellence in the forest profession, the greater Fredericton area is home to several leading forest sector companies. It boasts several forest research, training and advocacy organizations, including those supported by UNB. 
As part of the 2022 awards, the Canadian Institute of Forestry/Institut forestier du Canada (CIF-IFC) recognized the greater Fredericton area as a site of forest sector and research excellence. It will be designated as Forest Capital of Canada in 2023. The Forest Capital of Canada Designation focuses on the valuable role forests play in our communities' socio-economic and environmental health today and tomorrow.  
Two ForEM master's students win top honours in national forestry symposium 
The CIF-IFC awarded Storm Robinson and Susan Willis the top two poster presentations at a recent research event. Robinson and Willis are both master's degree candidates at ForEM and work for the Northern Hardwoods Research Institute based in Edmundston, N.B.  
The CIF-IFC Poster Symposium offers an opportunity for students, recent graduates, new professionals and researchers to showcase their research and discuss findings with other delegates and fellow poster presenters. 
ForEM faculty members recognized for outstanding research contributions 
The Entomological Society of Canada inducted Dr. Dan Quiring as an honorary member of their society. They recognized Dr. Quiring for his outstanding contributions to the scientific literature on insect ecology and pest management. They also noted his mentorship and teaching of graduate and undergraduate students in entomology at ForEM. He retired from UNB in 2013 but remains active in the ForEM community by collaborating and publishing papers with former students and colleagues. 
Dr. Thomas Beckley has been awarded the William R. Freudenburg Award of Merit by the National Resources Research and Interest Group, recognizing his exceptional contributions to the sociology of natural resources and the environment. He was cited as a scholar whose collective body of work has impacted natural resources and environmental sociology. Dr. Beckley teaches at ForEM on the human dimension of natural resource management. 
Please join us in congratulating the students and faculty at ForEM for their accomplishments.  
Learn more 
How seedlings react in range of temperatures 
Forest climate change  
Creating a new movement in forest stewardship 
ForEM research 
Canada's forests and forestry