McKenna Scholars Program at UNB expands with gift from Dwight and Fay Fraser
Author: UNB Newsroom
Posted on Feb 10, 2022
Category: UNB Fredericton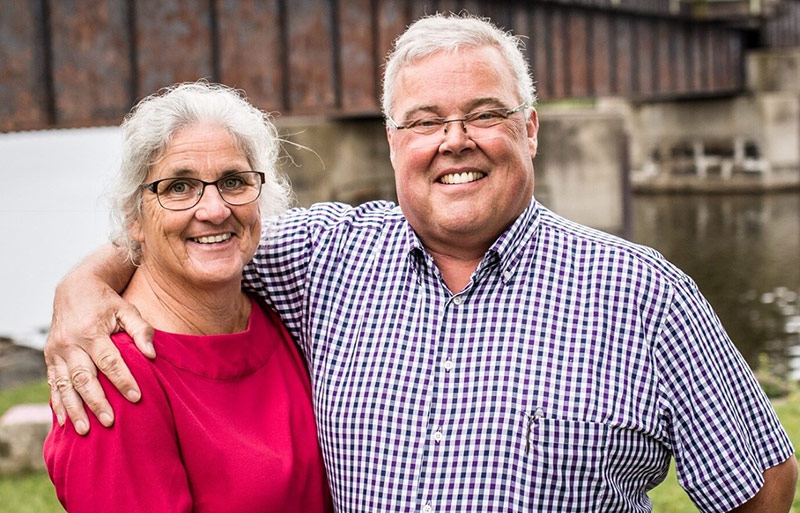 The McKenna Institute at the University of New Brunswick (UNB) announced that Dwight and Fay Fraser are contributing $100,000 to establish a scholarship for computer science students from Carleton County.
The Dwight and Fay Fraser Scholarship, valued at $4,000 over four years, will be awarded to students enrolled in the bachelor of computer science or bachelor of science in computer science degree programs, with preference given to students graduating from high schools in Carleton County, N.B. The first four recipients will be selected for fall 2022.
The Dwight and Fay Fraser Scholarship joins the recently announced Georgio Gaudet Scholarship as part of the McKenna Scholars Program at UNB. With a focus on women, Indigenous students and students in financial need, the McKenna Scholars Program will attract the best and brightest students from across Canada and around the world.
The McKenna Scholars Program is an integral part of the McKenna Institute's mandate for a greatly expanded and even more engaged faculty of computer science. McKenna Scholars will form a community of students that acts as a catalyst for economic growth while accelerating talent and ideas in a digital New Brunswick.
"UNB and the McKenna Institute share a focus on using technology to grow the economy and make life richer for all New Brunswickers," said Dr. Paul J. Mazerolle, UNB's president and vice-chancellor. "With this generous contribution to the McKenna Scholars Program, Dwight and Fay Fraser are supporting the next generation of digital leaders by nurturing some of the brightest young minds in New Brunswick, helping to propel New Brunswick and Canada forward."
The Frasers have been pillars of the Woodstock community for more than three decades. Since opening their first Subway franchise in Woodstock in 1992, the couple's entrepreneurial success has grown tremendously. Dwight is founding partner of one of North America's largest restaurant franchisees, FMI, which owns and operates more than 360 Pizza Hut, KFC, Taco Bell, Burger King and Panera Bread Cafes across 18 provinces and states.
An encounter with Frank McKenna in the early 1980s left an indelible impression on Dwight. In his early twenties with a young family to support, the entrepreneurial Dwight was making his living selling hats and t-shirts. In 1984, New Brunswick's bicentennial year, he hoped to secure the rights to print the bicentennial logo on his goods. He knocked on the door of McKenna, his local MLA at the time, to ask for help; before he knew it, he had the rights to the logo and had sold 20,000 ball caps.
"I was just a kid at the time," said Dwight. "He has no idea the impact he had on my life. It was such a small thing for him, I'm sure. But for me, it was huge."
The Frasers continue to give back to the community that has supported them over the last three decades, and they see this scholarship program as another way of doing just that.
"After more than 30 years in Carleton County, raising our family and growing a business, we want to ensure that the families who have supported us along the way are given every chance to succeed. Educational opportunities are an important part of that commitment, so we are delighted to contribute to the McKenna Scholars program and aid in the success of New Brunswick's most promising students," the Frasers said.
Launched in 2021, the McKenna Institute is driving digital transformation in New Brunswick and across Canada. Along with fueling economic growth and social progress by advancing the use of digital technologies, the institute collaborates to accelerate New Brunswick's talent pipeline, nurture ideas and enable all New Brunswick communities to thrive in a digital world.
Media contact: Kelsey Pye
Photo: Fay and Dwight Fraser