Frank McKenna to honour Georgio Gaudet with donation to UNB
Author: UNB Newsroom
Posted on Dec 17, 2021
Category: UNB Fredericton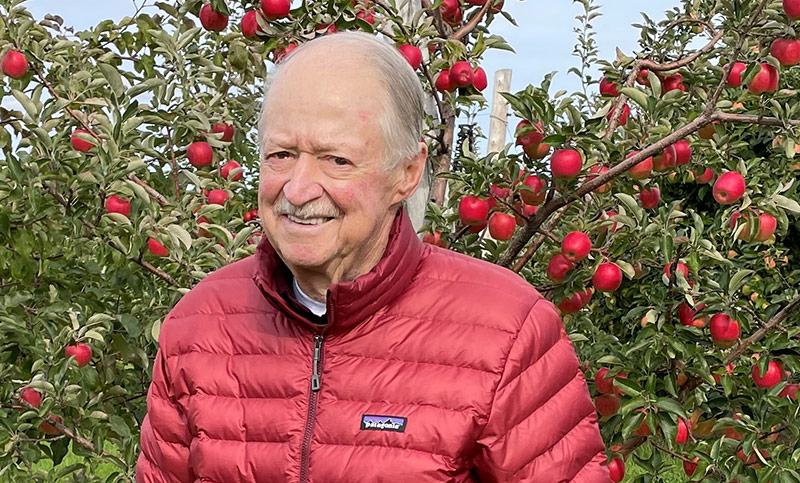 The McKenna Institute at the University of New Brunswick announces that The Hon. Frank McKenna, PC, OC, ONB, QC, F.ICD, will honour long-time New Brunswick public servant Georgio Gaudet with a $100,000 donation to support women studying in the faculty of computer science at UNB.
Gaudet began his extraordinary career in 1964 as a social worker for the New Brunswick Department of Youth and Welfare. In 1968, he co-founded the school of social work at his alma mater, the Université de Moncton. In 1973, he made his way to the Privy Council Office in Ottawa, subsequently holding senior positions within Health and Welfare Canada. His passions for both his home province and social policy brought him back to New Brunswick in 1977, where he became the youngest-ever deputy minister for the Department of Social Services. Gaudet served as deputy minister for several other departments within the New Brunswick government until he was called to the Premier's office during Frank McKenna's tenure from 1993 to 1998.
After his public service, Gaudet briefly worked with J.D. Irving, Ltd. until he went back to his roots and led the reinvigoration of the Memramcook Institute. He also served on many boards, including the N.B. Environment Trust Fund, N.B. Capital Borrowing, N.B. Workers' Compensation, U de M Board of Governors, Vanier Institute of the Family, N.B. Economic Council, Canadian Council of Social Development, and the Canadian Council on Children and Youth. Gaudet has said he considers the pinnacle of his career to be working alongside Frank McKenna and helping New Brunswick's most vulnerable citizens.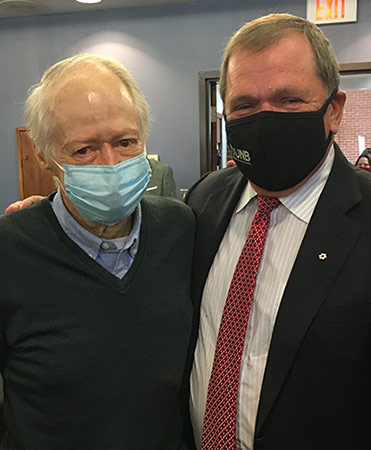 "Georgio Gaudet was an extraordinary public servant by any measure," says McKenna. "He served a number of premiers of different political faiths with great competence and professionalism. He epitomized the word 'civil' in civil servant and 'service' in public service. He was a mentor to women in the public service and an early advocate for the power of technology. He is a powerful visionary about the future of New Brunswick and enjoys the respect and admiration of all who know him."
The Georgio Gaudet Scholarship is envisaged as the first award of the McKenna Scholars Program within UNB's faculty of computer science. With a focus on women, Indigenous students and students in financial need, the McKenna Scholars Program will support the next generation of digital leaders by attracting the best and brightest students from across Canada and around the world.
"UNB's faculty of computer science is committed to working with the McKenna Institute to develop the talent that will propel New Brunswick forward," says Dr. Luigi Benedicenti, dean of computer science at UNB. "This generous gift from Frank McKenna in honour of Mr. Gaudet will be invaluable in our pursuit of a diverse and inclusive faculty and ultimately a more equitable digital industry workforce."
Launched in 2021, the McKenna Institute is driving digital transformation in New Brunswick and across Canada. Along with fueling economic growth and social progress by advancing the use of digital technologies, the Institute collaborates to accelerate New Brunswick's talent pipeline, nurture ideas and enable all New Brunswick communities to thrive in a digital world.
Media contact: Kelsey Pye
Photos: Georgio Gaudet and Frank McKenna at the launch of the McKenna Institute at UNB; Georgio Gaudet.